NewZNew (Chandigarh) : If you think you have it to become the next Mr India Manhunt International, then here is the time for you.Apply online at www.mrindia.info to apply and get selected to be a part of an international pageant.
The winner of this year's pageant will get to represent the country at Mr Manhunt International 2016, to be held in China in November 2016 wh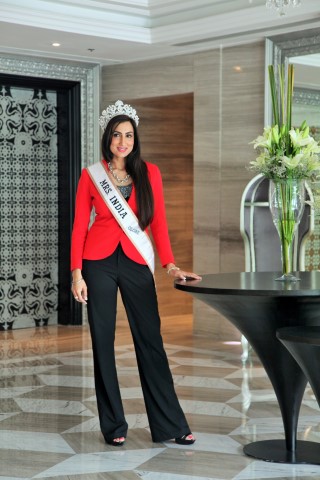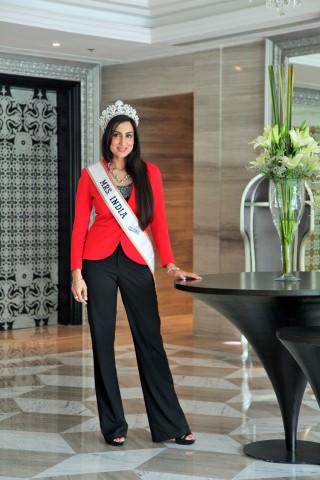 ere men from all across the globe will compete for the coveted title.
Earlier winners are today important names in the modelling and film industry. The winners include Rajat Bedi (1994), Dino Moreo (1995), Zulfi Syed (1996-97),John Abraham (1999), Rajeev Singh (2001), Muzamil Ibrahim (2003) to name a few.
Post the online auditions, selected candidates will meet for a four day National pageant where they compete for the title of Mr. India. The pageant will be staged as a reality TV show with the  contestants being judged in regional costumes, swimwear, evening wear and fashion wear. The contestants with highest scores are named as finalists from which the judges determine the winner and the runners up. Mr. India Manhunt International Pageant is brought to India by the Manhunt International and is organised to promote new faces for the male modelling and fashion industry. They also become role models and good corporate citizens for younger people to look up to.
In addition, auditions are also being announced for Mrs India Beauty Queen. This beauty pageant for married women celebrates and admires the accomplishments and achievements of a wife, a mother, a complete woman with true beauty and intelligence. To apply please go online www.mrsindia.in. Auditions are online and the top 5 winners will represent India at five different international pageants this year.
The final of the pageant is happening in Delhi from Aug 23 to Aug 28 at Taj, Vivanta, Dwarka. The winner of this year's pageant will get to represent her country in the global event to be held in China in December 2016.
Mrs. India Beauty Queen 2015 winners were also given international titles and opportunity to participate at the most prestigious international pageants. Dr Elakshi Morey Gupta (1st place MIBQ) from Pune was crowned Mrs India Globe 2015, Dr Pooja Negi (2nd place MIBQ) from Shimla was crowned Mrs Indian Ocean Globe 2015 and Dr Amrit Kaler (3rd place MIBQ )from Bangalore was crowned Mrs India United Nations International 2015.  Dr Elakshi was crowned Mrs Globe 3rd runner up at Mrs Globe 2015 world finals at Shenzhen, China in Dec 2015. Dr Amrit Kaler made us proud by being crowned Mrs United National International 2015 held at Jamaica in Oct 2015.
Both these pageants are being brought to you by National Director Bir Kaur Dhillon along with MIBQ  and The Rock.
Mrs. India Beauty Queen (MIBQ): MIBQ is a beauty pageant company started by Bir Kaur Dhillon and her sister Rose Khaira. In 2014 MIBQ pageants launched "Mrs. India Beauty Queen".  MIBQ believes that these pageants provide a platform where both men and women have an opportunity to make a difference in the world. MIBQ holds the highest standards of integrity and conducts all competitions under the pageant in a fair and unbiased manner. It will provide an experience that enables empowerment, enriching opportunities for personal growth; challenges and inspires individuals of diverse backgrounds and cultures to come together nationally and internationally; supports lifelong commitment to uplifting those in need ; and develops a sense of global responsibility.
ABOUT BIR KAUR DHILLON: Bir Kaur Dhillon, National director for Beauty pageants is a mother and  wife, and is a successful entrepreneur in  Vancouver Canada. She was crowned Mrs. India Globe in 2013 and represented India at the Mrs Globe in Shenzhen, China. She became the National director for India for one of the most popular International pageant for married women, Mrs. Globe in 2013.