Education and Migration agency AECC Global is organising Australia Admission Day on the 9th Feb at Hotel Taj Chandigarh and on 8th Feb at Hotel Park Plaza Ludhiana.

Ms. Kanchan Arora, Business Head – Punjab, AECC India Pvt Ltd, said
"
The Australia Admissions Day has been offering a common platform to Australian Universities to interact with such students seeking opportunities abroad to fortify their educational qualification. This Exhibition has been serving as a beacon for students and parents across several cities in India, shedding light on the numerous avenues and options they have globally when it comes to further education.
This way the students will have adequate back-ups without being overwhelmed by too many choices."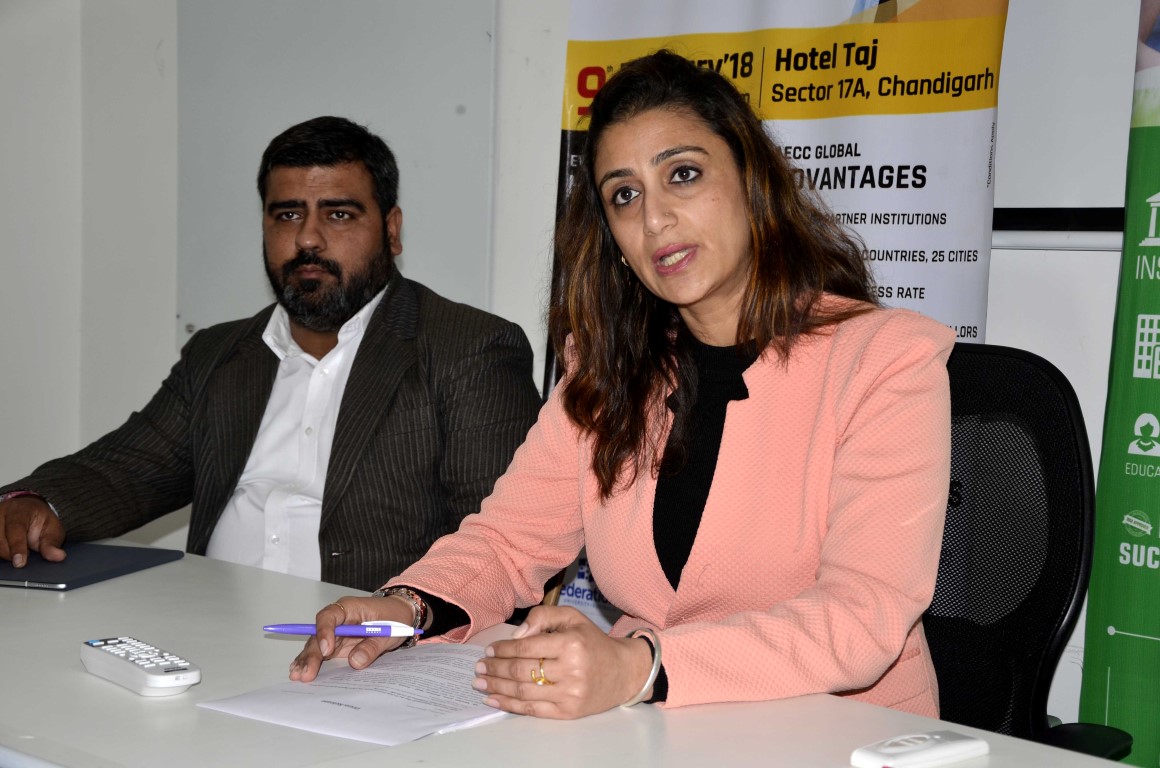 She told that total 15 top ranked universities of Australia are participating and will do on spot assessment for students who carry academic and or / work experience documents. Eligible students with good academic background can get Scholarships upto 50% on tuition fee. AECC Global is a recognised name in overseas education domain and doesn't charge any processing fee and students applying through AECC get eligible for application fee waiver. AECC Global staff are certified by QAEC. Among the participating universities, The University Adelaide is a highly ranked University (world rank 149) offering a plethora of courses ranging Engineering, Finance, Management, Art & Design.
Universities like University of Tasmania, Federation University, Swinburne University Western Sydney University are other top ranked universities are offering Engineering, Marine Science, Agriculture, Management programs and many more.
AECC Global is an Education and Migration agency that is making waves internationally. It spans

 across   

9 countries

 and

28 cities. 

Founded in 2008 by industry veterans who knew first-hand from their own experience of the challenges that international students faced in Australia, and thus started AECC Global with a focus on Ethical Counselling as their Motto. AECC Global believes in absolute Unbiased and Ethical Counselling to guide students based on their academic Qualification and Calibre.
Headquartered in beautiful Melbourne, AECC Global takes pride in commitment to helping students & clients realise their dream of Studying Abroad and Immigration with ethical, unbiased and honest guidance. AECC Global has a strength of 3

00

+ staff members speaking 21 different languages

 and have serviced students from over 

40 different nationalities

 since 2008.
AECC Global is partnered with 300+ top universities and schools globally.