Dikshant Cricket Ground & Academy inaugurated – Cricket match between parents  and  school  staff held
With a vision to promote sports among school children, Dikshant School  has unveiled a Cricket Ground & Academy at its Dikshant Global School, VIP Road premises. The cricket academy was inaugurated by the famous film maker and screen writer, Mr. Abhinav Kashyap, whom the world knows for his blockbusters- Dabangg and Besharam. Invited as the chief guest  Mr. Kashyap announced the start of ceremony after the ribbon cutting.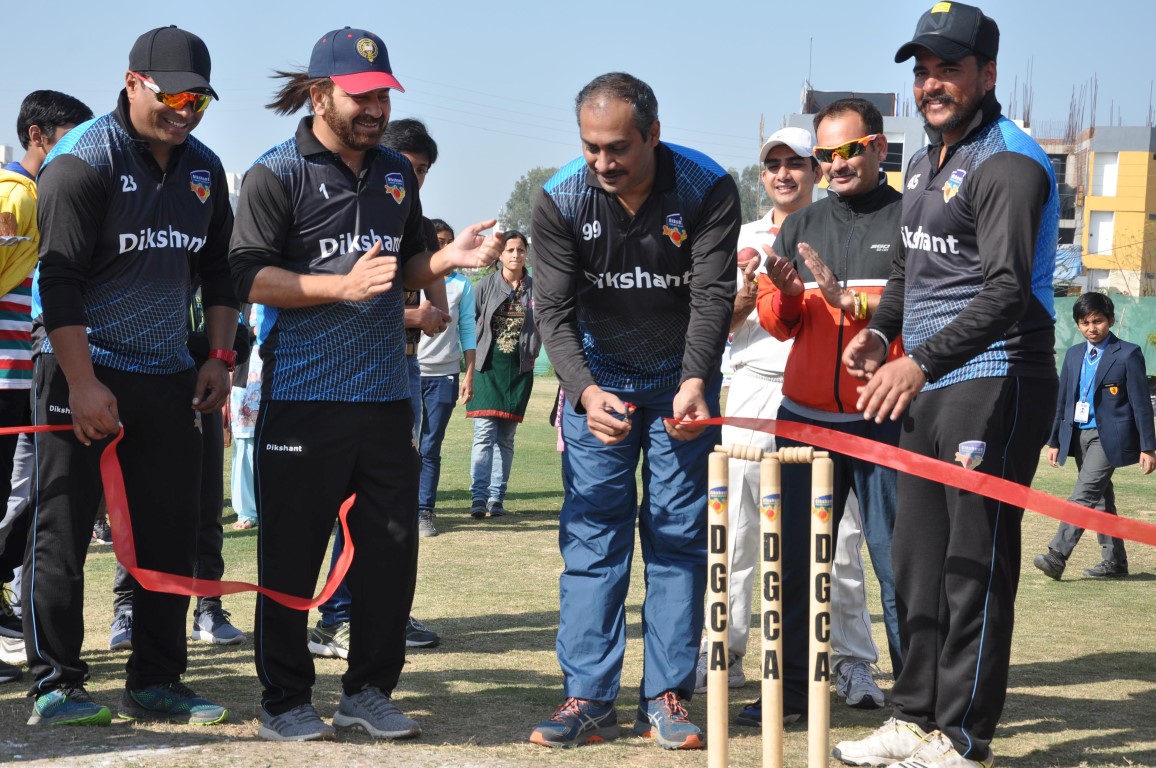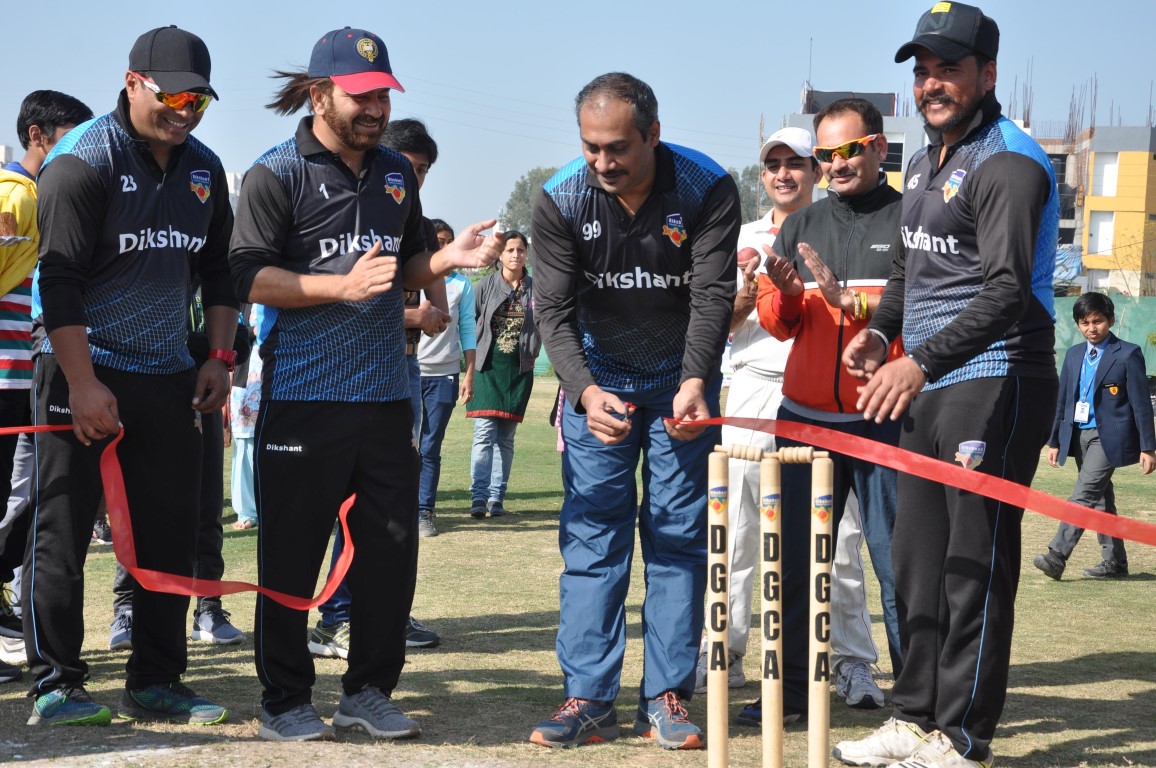 Mitul Dikshit, Chairman, Dikshant Group of Schools, said, " There should always be a scope of interaction with parents outside of the classrooms and such activities help in that. The main motive behind the opening of this academy is to encourage students to actively take up sports."
To give a refreshing  start to the ground & academy, the school authorities organized a cricket match between parents and the school staff. The school staff team- Abhinav-XI, in which Mr. Kashyap & Mr Mitul Dikshit , Chairman, Dikshant Schools also played, fought it out against the parents team-Parents XI . Batting first, the Abhinav XI team put up 240 runs on the board for the loss of 5 wickets with solid contributions from Mr. Narinder Walia who remained not out at a score of 108 and led his team to win the match.
Mr. Walia hit 6 hard sixes and 13 fours while batting. From the Parents XI team, Mr. Ankit took the highest number of wickets i.e. 2. While chasing, the Parents XI got off to a good start with Mr. Deepak scoring maximum(62), including 9 fours and a massive six. The team slowly lost momentum and all the players were made to move back to pavilion at a score of 120 only. From the Abhinav XI team, Mr. Jatin Kaushal remained the highest wicket taker with 3 wickets in 5 overs. Abhinav XI won the match by a huge margin of 120 runs. Narinder Walia from Abhinav XI was adjudged Man of the match.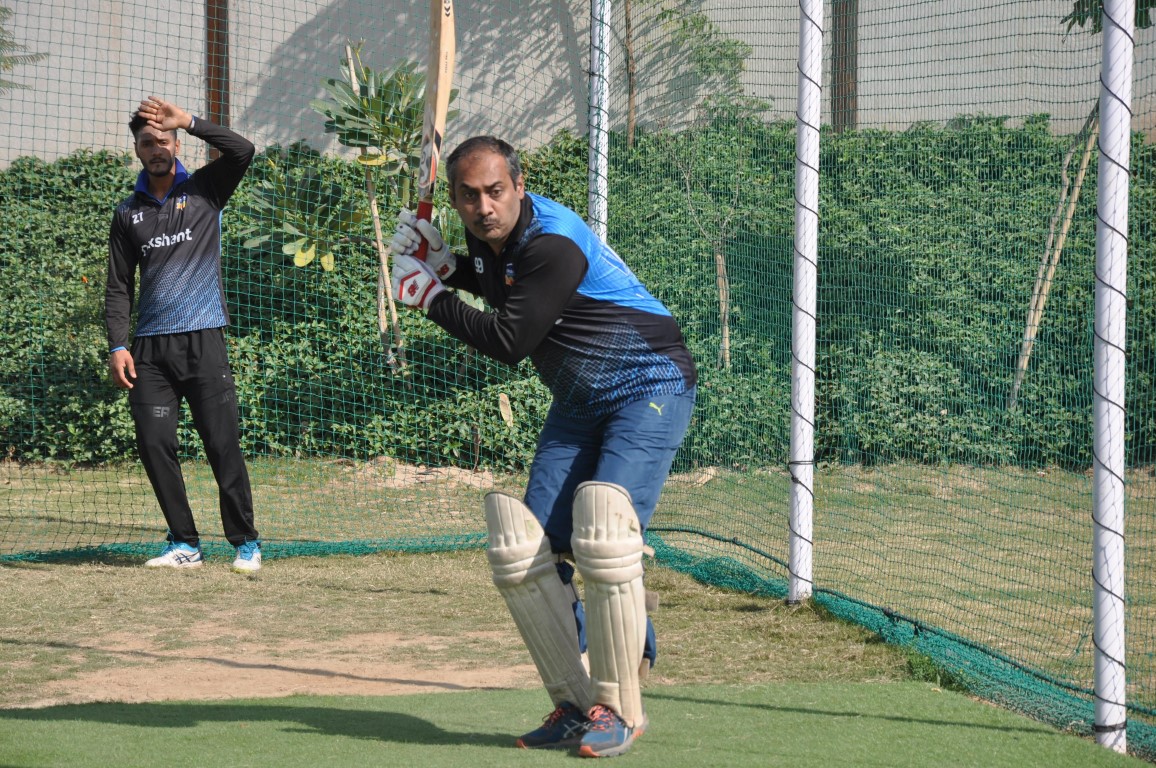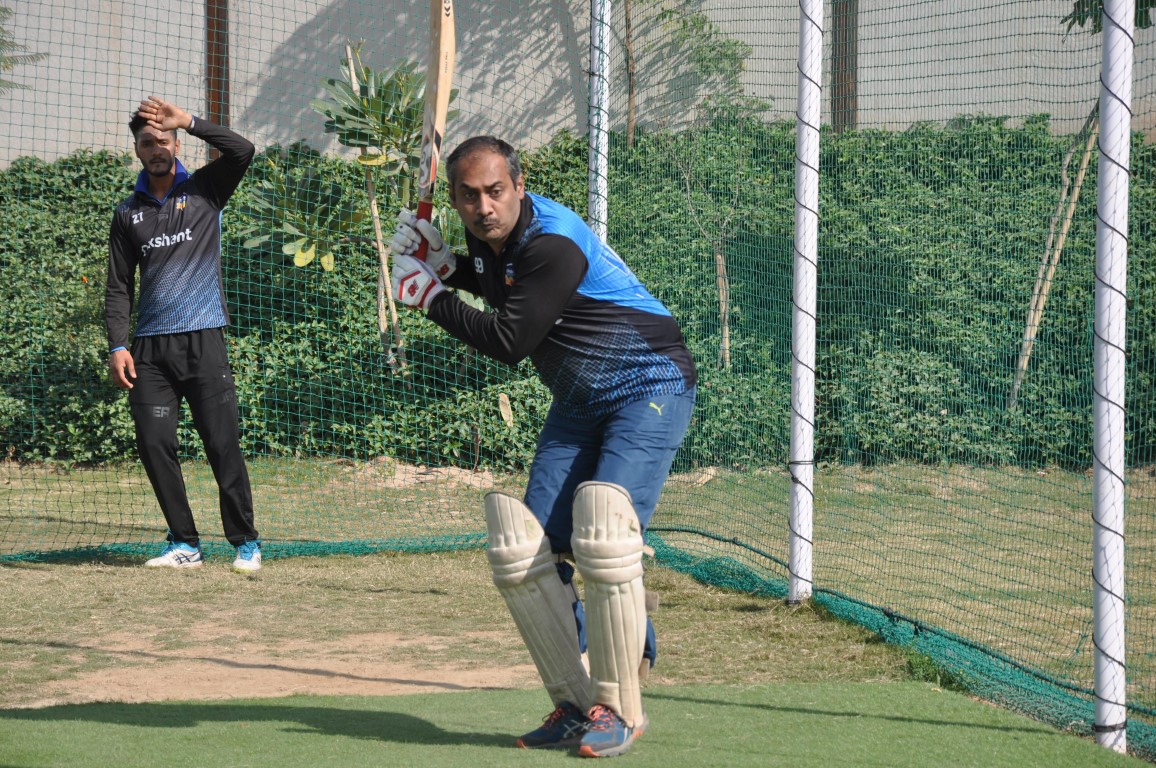 Not only the school staff and parents, but even children were seen hitting shots in the practice nets put up at the academy. Mr. Abhinav Kashyap expressed his joy at  being invited to the ceremony and said, " It is a matter of honor for me to be associated with a school like Dikshant. The school has done a tremendous job in field of academics & extra-curricular activities, including sports. With this new infrastructure the school is sure to grow its name in sports even more."