Auto Expo- The Motor Show 2023 – 'Explore the World of Future Mobility': India's largest biennial spectacle of the automobile industry, Auto Expo – The Motor Show 2023, will take place from January 13th to 18th 2023 at the India Expo Mart in Greater Noida, Uttar Pradesh. The inauguration ceremony will be held on January 12.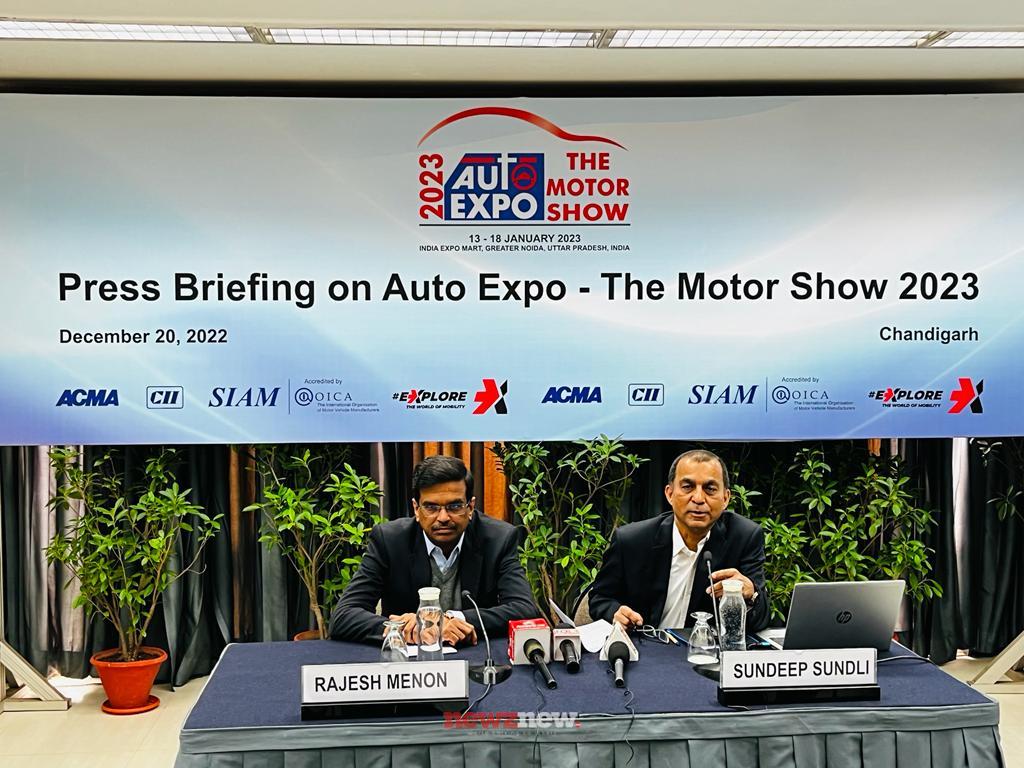 Since its inception, the Auto Expo has served as a launching pad for automobile companies seeking to establish a presence in India.
The theme of this 16th edition of the exhibition is 'Explore the World of Mobility', which coincides with the industry's vision of the most advanced futuristic green technology for a safer, cleaner, greener and connected tomorrow. It will provide visitors with an understanding of the changing and evolving mobility eco-system, offering newer and improved solutions that are future ready.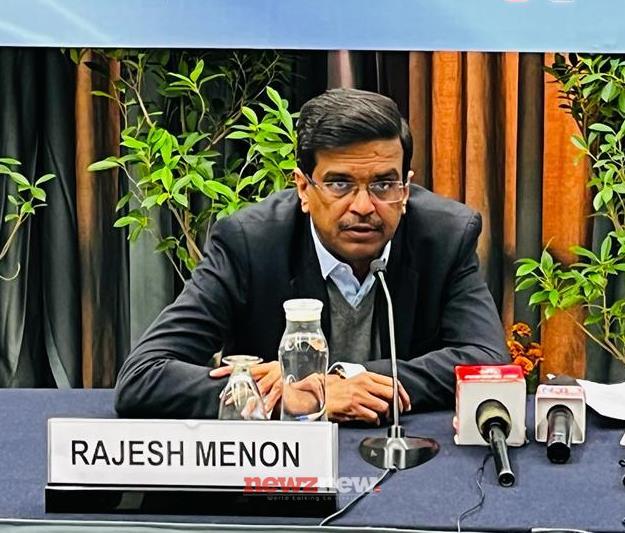 Mr Rajesh Menon, Director General of the Society of Indian Automobile Manufacturers (SIAM), invited media persons to visit the expo and said, "This year at Auto Expo, the industry aims to offer a new dimension and experience to visitors, allowing them to "Explore the Greener World of Indian Mobility". Auto Expo 2023 is providing a platform for companies to showcase advancement in new generation Electrified Technologies and would provide experience to consumers on how the Auto Industry has geared up for transformation of mobility that would be carbon benign, safe and connected.  There would also be a special focus on Ethanol.  There is already a lot of excitement and anticipation surrounding the upcoming auto show. We are hopeful about putting up a great exhibition for auto enthusiasts in collaboration with our exhibitors."
The expo will be open to visitors and automobile enthusiasts from January 13th to 18th, 2023, from 11 a.m. to 7 p.m. 13thof January will be the business exclusive day, followed by general public days from 14th to 18thof January 2023.
The tickets start at Rs. 350 to Rs. 750. 750/- per person, tickets are for Business exclusive day (13th Jan 2023), followed by weekend tickets priced at INR 475/- per person. Tickets for the Auto Expo – The Motor Show 2023 are available exclusively on BookMyShow.com, as well as at the IEML – Greater Noida box office and certain Metro Stations in Delhi NCR. The Metro – Aqua line, with Knowledge Park Station directly across the street from the Auto Expo location, will provide easy access to the exhibition.
The Auto Expo – The Motor Show 2023 will take up a total of 2,35,000 square metres, with leading automobile manufacturers participating in a gross indoor built-up space of 64,000 square metres.
There will be a large variety of food brands available, giving guests plenty of options to satiate their taste buds. Haldiram, Keventers, Chai Point, Chat &Chai, Daryaganj, Barista, Kingdom of Momos, Domino's Pizza, Costa Coffee, Vango to mention a few.
The Motor Show 2020, hosted by the Society of Indian Automobile Manufacturers (SIAM) with cooperation from the Automotive Component Manufacturers Association of India (ACMA) and the Confederation of Indian Industry (CII), will maintain its position as a prominent Global Auto Show in the region.
Know More About SIAM
The Society of Indian Automobile Manufacturers (SIAM) is the apex national body representing major vehicle and vehicular engine manufacturers in India. SIAM, in order to promote the automobile industry, biennially organizes "AUTO EXPO – THE MOTOR SHOW" which helps to promote its charitable objectives.
SIAM works towards supporting sustainable development of the Indian automobile industry with the vision that India emerges as the destination of choice in the world for design and manufacture of automobiles. It works towards facilitating enhancement of' the competitiveness of the Indian Automobile Industry, reducing cost of vehicles, increasing productivity, and achieving global standards of quality.
SIAM provides a window to the automobile industry in India and works closely with stakeholders in the formulation of the economic and commercial policies, technical regulations and standards relating to automobiles. It provides economic and statistical information as well as technical and public policy services to the stakeholders on behalf of Indian Automobile Industry. It publishes Monthly Industry Statistics. Monthly Commodity Price Monitor and other periodic reports and also organises seminars and workshops on the topics of topical relevance and interest to the industry.