Awadh, always known for its enchanting history, has also been known for its rich culinary heritage since time immemorial. Evoking this spirit of the Nawabs of yore, Spice Kitchen at JW Marriott Pune, invites its patrons to be part of an authentic culinary experience at their Awadhi food festival.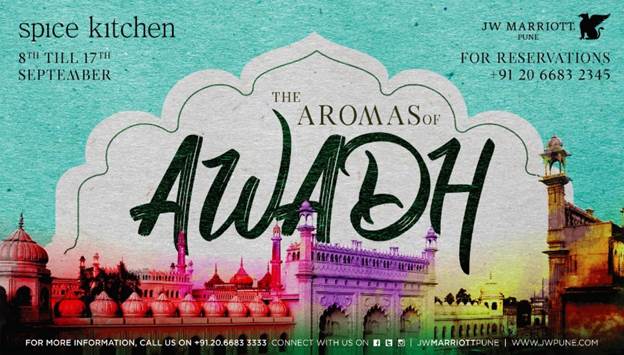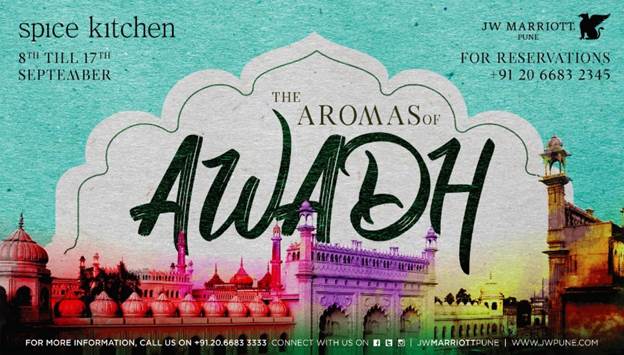 The buffet will offer a diverse selection of vegetarian & non vegetarian food which promises to be a feast for the palate. The team at Spice Kitchen will recreate an array of Awadhi classics right from succulent kebabs and kormas, to meats and biryanis cooked slowly in the dum, to a handpicked selection of breads such as roomali rotis and warqi parathas.
We invite all our patrons come and indulge in this culinary sojourn at Spice Kitchen.
Venue: Spice Kitchen, JW Marriott Pune
Date: Friday, 8th September, 2017 – Sunday, 17th September, 2017
Time: 7:00pm – 11:00pm
Buffet Price:  Sunday – Thursday – Rs. 1300 plus taxes
Friday – Saturday – Rs. 1450 plus taxes
For enquiries, please call: +91 20 6683 2345 or visit www.jwpune.com