One of the most discussed topics in science in the recent past has been whether time travel is actually possible. With Einstein's General Theory of Relativity, there is a possibility that we could warp space-time to travel back in time, as quoted by Stephen Hawking.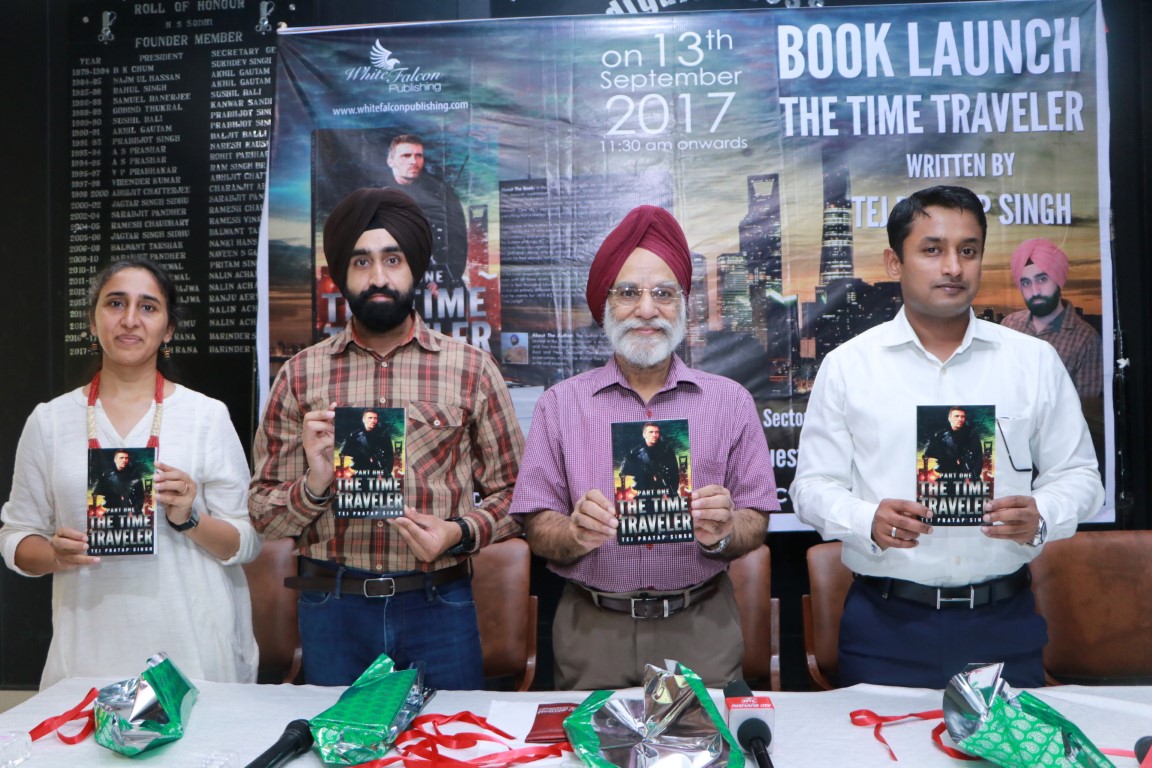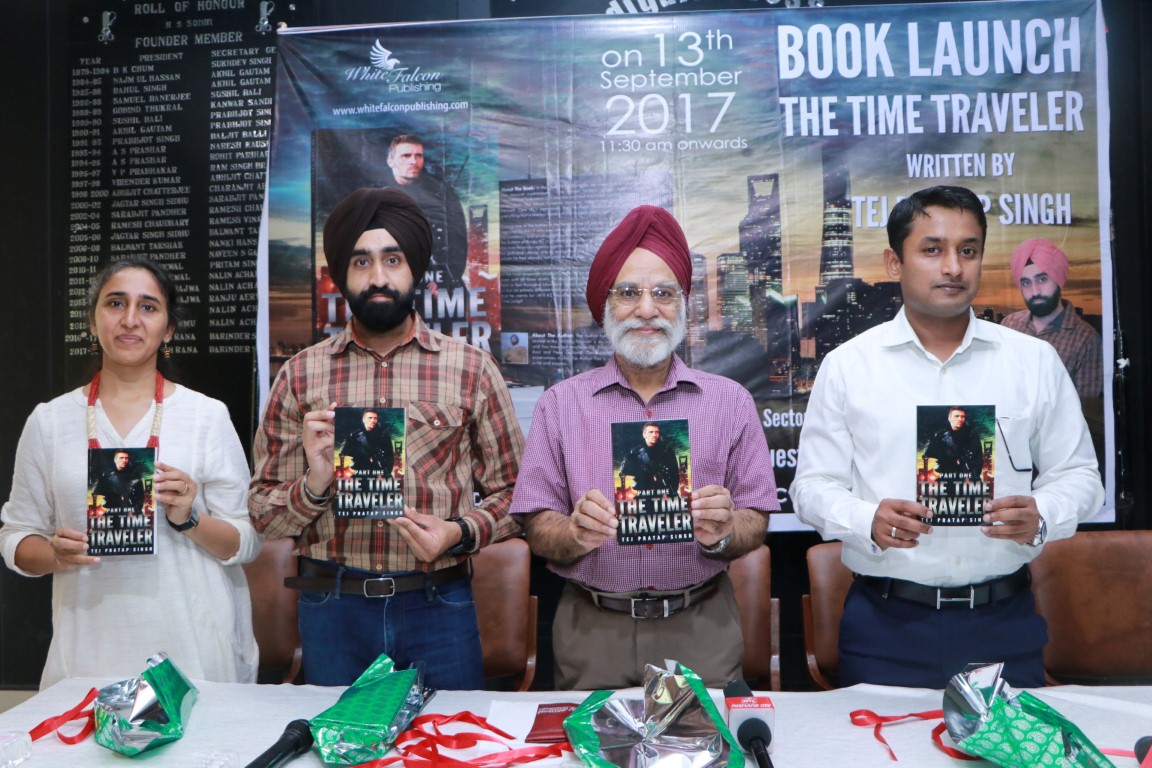 Holding similar view-point, author Maj. Tej Pratap Singh has come up with his first book in the series 'The Time Traveler'. The book is supposedly the first such piece written by an Indian author in one of the most touched topics in science fiction, especially in the West.
Maj. Singh has served in the military for over a decade and is currently serving as a Major at Chandimandir. He is a recipient of two gallantry awards for anti-terrorist operations, Sena Medal and Mention-in-Despatches.
He loves to travel and has traveled across India, Europe, Africa, South East Asia and New Zealand, consequently congregating rich experiences in life. He did his schooling from seven different Army Schools. Graduated from Symbiosis Pune. Avid sportsman and has keen interest in science and technology.
'The Time Traveler', published by White Falcon Publishing, takes you right to the end our millennium and how the world would look like then. The protagonist, KC, travels back in time to save the world in the year 2956 by rectifying the wrong doings of the 21st Century.  The book was released by Dr. S.S. Bhatti, former Principal, Chandigarh College of Architecture, at the Chandigarh Press Club here today.
In the year 2956, the world as we know it is divided between two massive Superpowers – The Armed Military Union (A.M.U) and the International Federation (I.F). The Moon however stays as an independent colony. The A.M.U and the I.F are involved in a brutal war for complete world domination. Commander Kenneth Cent (KC) commands the Northern Sector of the A.M.U and is everything that a fearless leader of that rugged grueling time should be. He is smart, intelligent, kind and has a knack of coming on top, of even the most desperate of situations.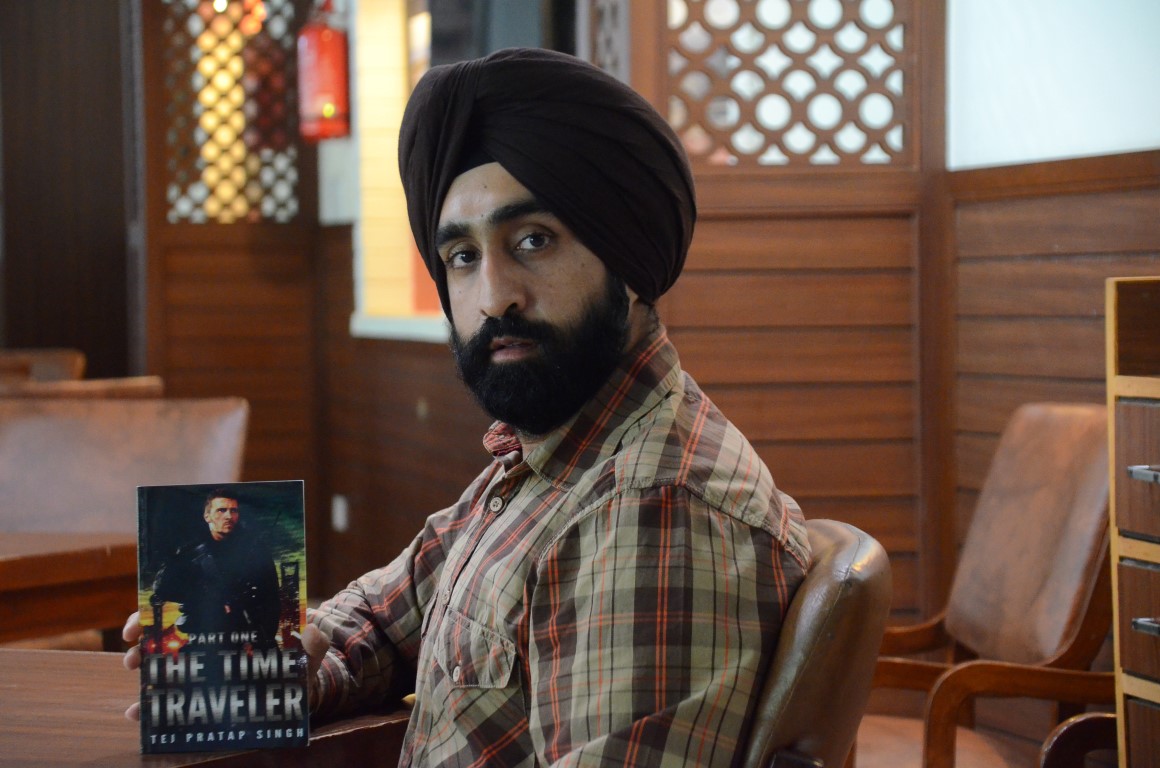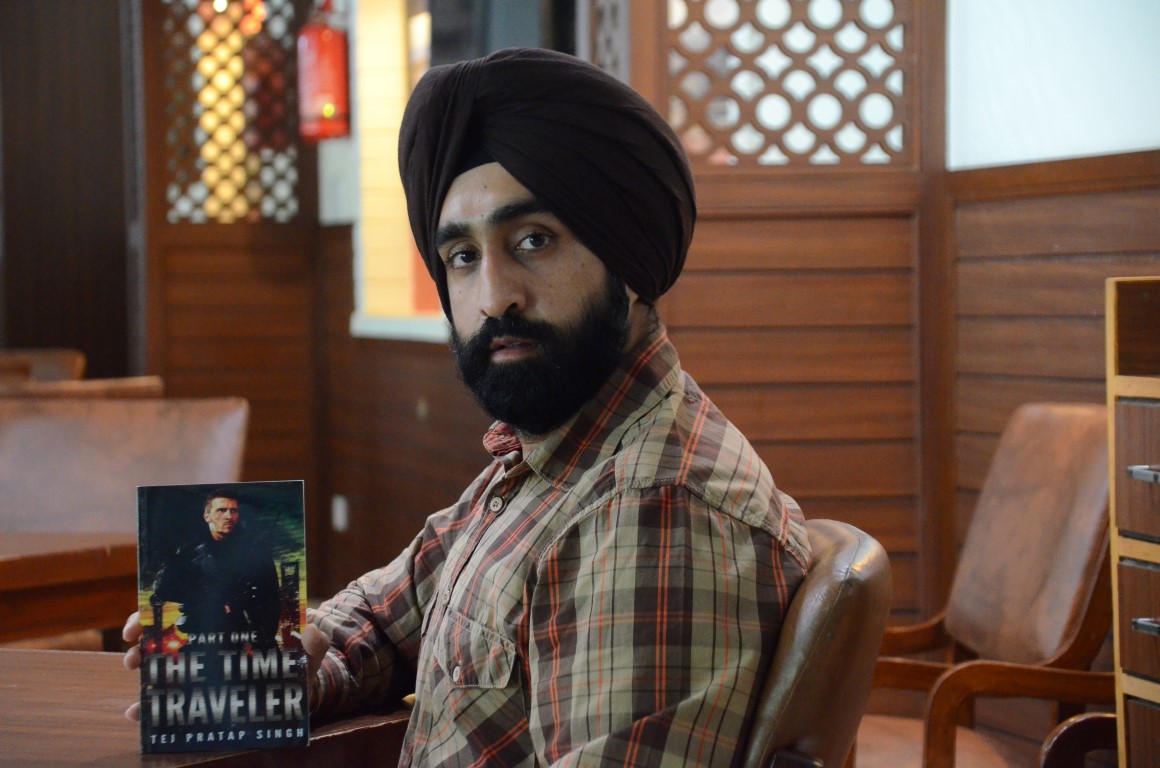 During one of the battles in the heart of the I.F stronghold, Commander KC is captured by the I.F who execute the most clandestine and surreptitious operation by sending KC back in time to the year 2017. In the course to get to the bottom of everything KC is crushed and tossed physically and emotionally. He is chased by the most ferocious agency agents, arms' dealers and drug traffickers after he shoots his girlfriend – Jenny, only to realize that she is his wife from the year 2956 whom he had already lost once in that time.
He is smart, he is intelligent and is thrice as fast as an average man. But even with all these assets, he struggles to make his way back home, not just a few thousand kilometers away, not just across a few continents, but across an entirely different time and reality. He embarks on this arduous journey for his love, for duty and for everything he stands for, as he tries hard to find out the true purpose behind his Time Jump.
Packed with suspense, thrill and mystery till the very end, the readers will surely remain glued to the book. 'The Time Traveler' is a must read for science fiction lovers who wish to savor the Indian taste of time travel writing. The book is available exclusively on Amazon and Flipkart.
Maj. Tej Pratap Singh, said, "Our fears often become our limits. They stop us from looking beyond. But what if you have no fear. What if you are willing to explore beyond limits. What if your passion knows no boundaries, no limits. Then, how far will you be willing to explore?"
Singh further explained, here is the story of a man from a grueling time who lost the single most important thing in his life. But instead of giving up, he decided to get it back. Nothing could stop him, no one could limit him.  His goal was Ultimate. His intentions were pure and he knew one thing above all, he said – "All days are good for me, all numbers are lucky for me. I don't care what the Stones have to say. I don't see the stars to change my day!"
KC travels back in time from the 29th century to find answers to the questions he can't even remember. He is tossed mentally and physically in trying to get to the bottom of everything. Will KC be able to find the answers? Will he be able to get back to his time? To his world?  To the one he loves the most? For duty, for Honor for Glory and for Love, he added.