A teacher is known to give knowledge and the true spiritual Satguru shares experience and God-knowledge, because that awareness is the biggest trait, and bigger than any caste, religion or scriptures, said Shri S.S Nasheela Ji, Kendriya Pracharak, Sant Nirankari Mandal Delhi, here at Sant Nirankari Satsang Bhawan, Sector 30-A, addressing a gathering of thousands of devotees.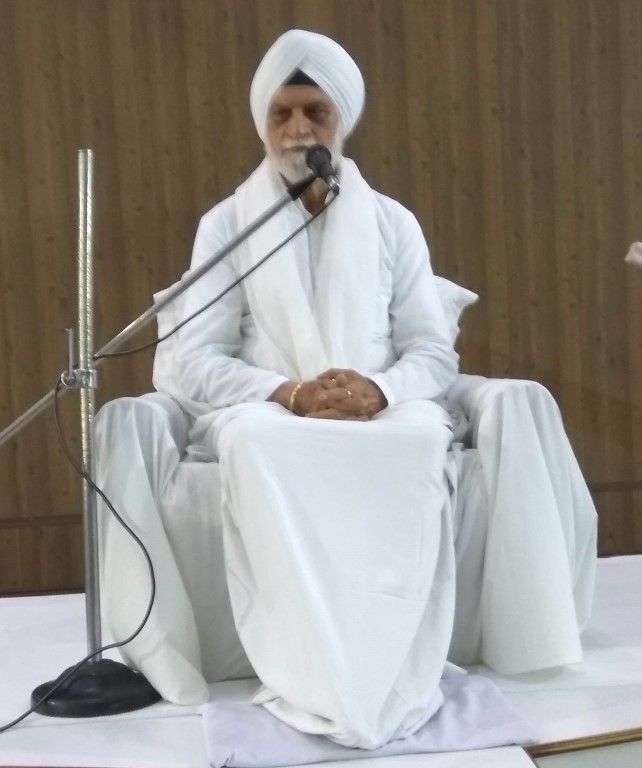 He further stated that we attain God-knowledge (gyan), which is followed by inclination (vivek) and vikas (growth). Shri Nasheela Ji said that there is a belief that God is found in every being, but the Satugru has brought us to God-knowledge. So, our base is knowledge, not beliefs, because this knowledge and spiritualism are needed to transform our lives. He further said that Baba Hardev Singh Ji and Satguru Mata Savinder Hardev Ji Maharaj emphasise on the same thing as all scriptures, that the Gurusikh should be a reflection of the Guru. He said that changing one's condition and direction can change the definition of life, and that can make the Gurusikh the true reflection of the Satguru.
Speaking of attainment of God-knowledge, he said that after this attained gyan there is no existence of the self, and if there is ego, this attainment is futile. And, the true devotee will have no sense of self or ego, he said. This is the only illumination that can connect us to the Almighty. If we are true devotees, there is no difference between Nirankar and Gurusikh. And, Baba Hardev Singh Ji and Satguru Mata Ji have shown us this path, but the journey has to be undertaken on our own.
Shri K.K Kashyap Ji  Zonal Incharge Chandigarh expressed his gratitude to Shri S.S Nasheela Ji, seeking the blessings that he brought from Satguru Mata Ji. Also present on this occasion was Sanyojak Shri Navneet Pathak Ji.