AWS Certified Solutions Architect Associate Exam Guide: Amazon Web Services or AWS has various features that make it reliable and trusted by many firms. AWS became popular because of its service, reliability, customer support, and end-to-end availability of all the services which are required for projects.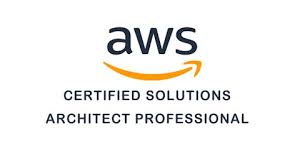 It is easy to use and gives services for email, storage, compute, queue, container, Big Data analysis, lambda, streaming, DevOps, IoT, and more.
AWS has mobile-friendly access and includes AWS Mobile Hub and AWS Mobile SDK. The Serverless cloud functions help users by running their code and scaling it. AWS provides completely managed databases such as data warehouse, relational database, non-relational database, graph databases, etc. It also provides storage features like Glaciers, EBS, and Simple Storage Service which are easy to use, economical, and flexible.
With over 30% share in the overall cloud market, AWS brought in a record $10 billion of revenue, accounting for 13.5% of Amazon's total revenue in the first quarter of 2020. As it is a leader in the cloud computing space, AWS has become a primary profit driver for Amazon. It has also grabbed the attention of professionals who are taking up AWS certification training and improving their career prospects.
What is AWS?
AWS is made up of several cloud computing products and services. It is the world's most comprehensive and widely adopted cloud platform that offers 175 fully-featured services from data centers globally.  Its servers are located in 76 availability zones and provide services like storage, networking, remote computing, email, mobile development, and security.
AWS can be defined with its products such as EC2- Amazon's virtual machine service, Glacier- a low-cost cloud storage service, and S3- Amazon's storage system. It provides services on a pay-as-you-go basis. This means that you pay only for the services you use. Its on-demand infrastructure is safe and reliable that allows greater scalability. AWS permits large flexibility with design options on the cloud.
Some of AWS's essential offerings are:
Amazon Data Transfer Products- These products are related to data migration, data collection, and data transfer.
Amazon S3- It is used for internet backup and helps to retrieve stored data from almost anywhere anytime.
Amazon SNS (Simple Notification Services)- This notification tool delivers messages to subscribers via emails and SMS.
Amazon EC2 (Elastic Compute Cloud)- It is a resizable and secure computing capacity that makes web-scale cloud computing more accessible.
Amazon KMS (Key Management System)- It is a security tool for your data, working as a safeguard from hackers and cyber attacks, and uses 256-bit encryption.
Route 53- This service provides a reliable and cost-effective method to route users to internet applications.
Amazon Lambda- This service runs your code and manages the dependent resources. It saves a lot of money as you pay for the services for only how long it takes to execute your code.
If you want to make a career in AWS, then achieving AWS Certification can be the best career move. One of the most popular certifications that one can start with is the AWS Certified Solutions Architect Associate. Let us know more about this credential and how you can prepare to achieve it.
The AWS Certified Solutions Architect Associate Certification
This credential is intended for those candidates who perform a Solutions Architect role. It validates an examinee's ability to demonstrate knowledge of how to architect and deploy secure and robust applications on AWS technologies. With this certification, candidates will be introduced to the AWS global infrastructure, which provides a foundation of how the underlying architecture is pieced together on a global scale
The main focus of this examination is to learn how to design high-performance architecture across the compute, storage, database categories, and networking.
Here are some steps and tips to crack this certification:
Read Books- Reading books is the best way to learn and get prepared for any certification. For more up-to-date books to prepare you can check AWS Certified Solutions Architect Official Study Guide and Associate SAA-C01 Exam second edition.
Join Online Course- The best way to kick start the AWS certification preparation is to join an online course. There are many reliable training providers who can guide you throughout your solutions architect journey and help you crack the exam in a single attempt.
Solve Mock Test- Also known as a practice test or exam simulator, it helps you to solve problems in a limited amount of time and consolidate and solidify your learning. It is a way to find out your preparation level. AWS offers practice tests for all of its certifications that can benefit you.
Read AWS White Papers- AWS provides White Papers and Case studies that are helpful in gaining a strong foundation of AWS concepts.
Work on Hands-on AWS Labs- Besides theoretical knowledge and readings, practical sessions conducted on virtual labs help you better understand EC2, S3, DynamoDB, IAM, and others.
Test-taking Strategies- Learn and follow test-taking strategies as these are tricky and help to solve the questions in exams. Use the process of elimination for every question. Read questions twice and answer them. Use the "Mark for Review" feature to go back at the end and check them again.
With the above-mentioned steps, one can easily prepare for the AWS certifications.
To pass the AWS Certified Solutions Architect Associate certification exam, one needs to score more than 72%. Preparation time is very important to crack the exams, and it depends on the experience level. For beginners, 4 to 6 weeks is a reasonable time to prepare. After theories, hands-on lab exercises are a must. Go for a free AWS account, open and try to break things, and learn how to fix them.
Bottom Line
AWS keeps on evolving and new features are introduced regularly. So choose the AWS Certified Solutions Architect Associate certification course as per your requirement and experience. As with every certification, studying well ensures success. Always try to have mock tests to know about your preparation level. Crack the certification exams confidently and become an AWS certified solution architect.