Are you sick of sniffling, sneezing and coughing whenever the weather changes? Well, friends, it is time to do something about it. And no, don't think about allopathy if you want long lasting relief.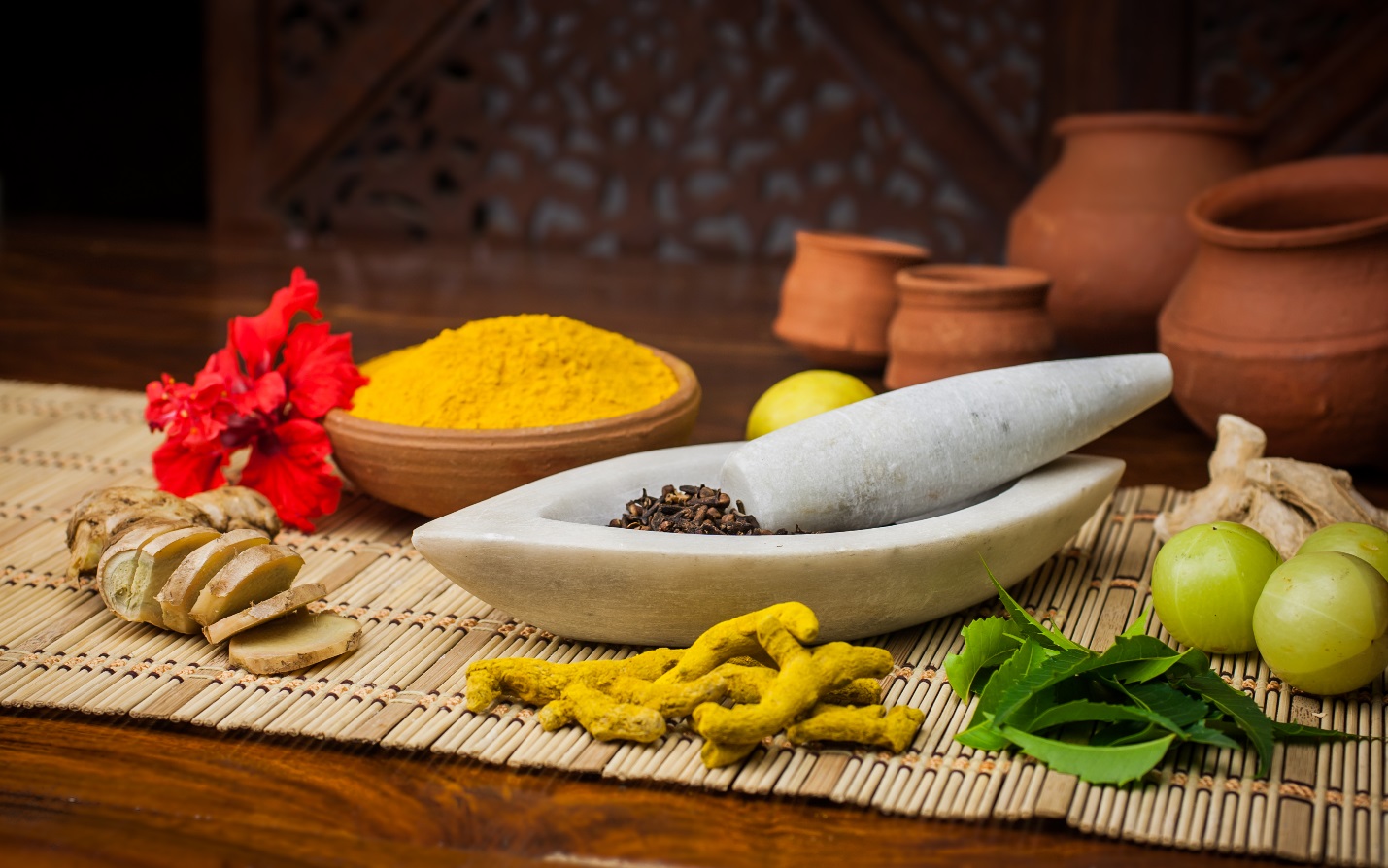 Here in this article, we will talk about some Ayurveda remedies that can solve this cold and flu issue for you.
Bring back the 'nuskhas' that your grandmother used to treat the common cold and you will realize how effective they were and if you have forgotten them, worry not! Below are some of the ayurvedic remedies that really work in fighting cold and flu. Take a look and stay healthy!
Tulsi, Turmeric and Ginger Tea
Yeah, you drink tea every day, but you are surely not trying a tea made up of this potent blend of Tulsi, turmeric and ginger. This miraculous tea can be used to fight various health issues such as a sore throat, flu, cold, nausea and fever. Enhanced digestion and a pumped up immune system are other benefits of this tea. You can also buy packs of such healthy ayurvedic tea from an online ayurvedic pharmacy like 1mg and have a cup of goodness every day.
Ginger is great for fighting infection and when coupled with honey can be a great remedy for treating flu and cold. Begin by washing off a dash ginger and chop it into small pieces. Put them into the juicer and put the ginger juice in a small bowl. Heat it for a while and add honey to it. Drink one teaspoon of it every 3-4 hours during the coughing and cold. You will experience some relief even after drinking it once.
With the abundance of Vitamin C present in them, lemon and orange are famous for coping with common colds and boosting body's immunity that fights against bacteria and virus. Lemon is helpful in reducing phlegm and clearing the chocked respiratory system. So, the next time you have cold, just have a warm drink which you can make by squeezing lemon into warm water with some honey. You can also have a glass full of fresh homemade orange juice to stay away from infections.
These are not just yummy but healthy snacks too that can treat your cold and fever. Raisins have powerful antioxidant and antibiotic properties that make them useful in alleviating sore throat and viral fevers. They can also treat constipation and improve oral health. Just grab some raisins and grind them. Now, add sugar and some water and heat the mixture to make a paste. Consume it before going to sleep at night.
Ayurvedic remedies are not just for consumption but also for bathing. So, take this incredible bath and treat sickness by sweating out the toxins. You will also feel relaxation in your body which will relive the body pain too. Preparing this bath is also very easy. Fill your bathtub with moderately hot water and pour 1/3 cup of ginger powder and 1/3 cup of baking soda into it. Take a 15 minutes bath or till you start sweating. You can also add rosemary essential oils to make it more effective.
Read it all? Then you can start taking them on a daily basis to prevent the flu and cold. In case, you do not have the time to prepare these ayurvedic remedies, you can buy some of the things like ginger tea, and tulsi drops at any ayurvedic pharmacy online and get the healthy potions delivered at your doorstep.