Baisakhi Festival at VR Punjab showcases Punjabi culture at its traditional best
In keeping with its core philosophy of Connecting Communities ©, VR Punjab celebrated the Punjabi festival of Baisakhi with great aplomb. The celebrations titled 'Raunak Baisakhi Di'' which were held for 10 days, saw premises of the centre packed with Punjabi cultural motifs.
The centre was decorated with a traditional Punjabi village theme. It included a Punjabi dhaba and a Punjabi House showcasing the culture and heritage of traditional Punjab. Music is an integral part of any Punjabi celebration, hence to bring alive the folk music tradition connected to Baisakhi, Punjabi folk instruments like Chimta, Tumbi , Dhol and and others were also showcased at the Centre. Punjab's most recognized visual iconography; a well painted truck was also put on display. The other attractions included a 10 ft long kite which proved to be a great selfie spot.
There was a Shop and Win contest also organized by VR Punjab in association with 92.7 Big FM in which Miss Rajani Devi from Rajouri,  (Jammu & Kashmir) was the winner of lucky draw and won a Royal Enfield bike. The mega prize was announced by the actors, Ranjit Bawa and Mandy Takhar of upcoming Punjabi movie- Khido Khundi who had come to promote their movie which is based upon hockey  and is going to hit the big screen on 20thApril. While expressing her joy, Miss Rajani said, "It was a totally unbelievable moment for me. I had come to be the part of this amazing celebration and hardly imagined to be the winner. A big thanks to the organising team behind such an innovative and engaging concept."
 "The Baisakhi celebrations was another event curated by us under our Connecting Communities © initiative. The festival gave us a great opportunity to be part of the colourful culture and community of Punjab. We believe Baisakhi is a festival which is connected to the roots of the state. The festival we had put up was also our way  of saluting the farmers & people of Punjab", said Jonathan Yach, Director Retail Operations, Virtuous Retail.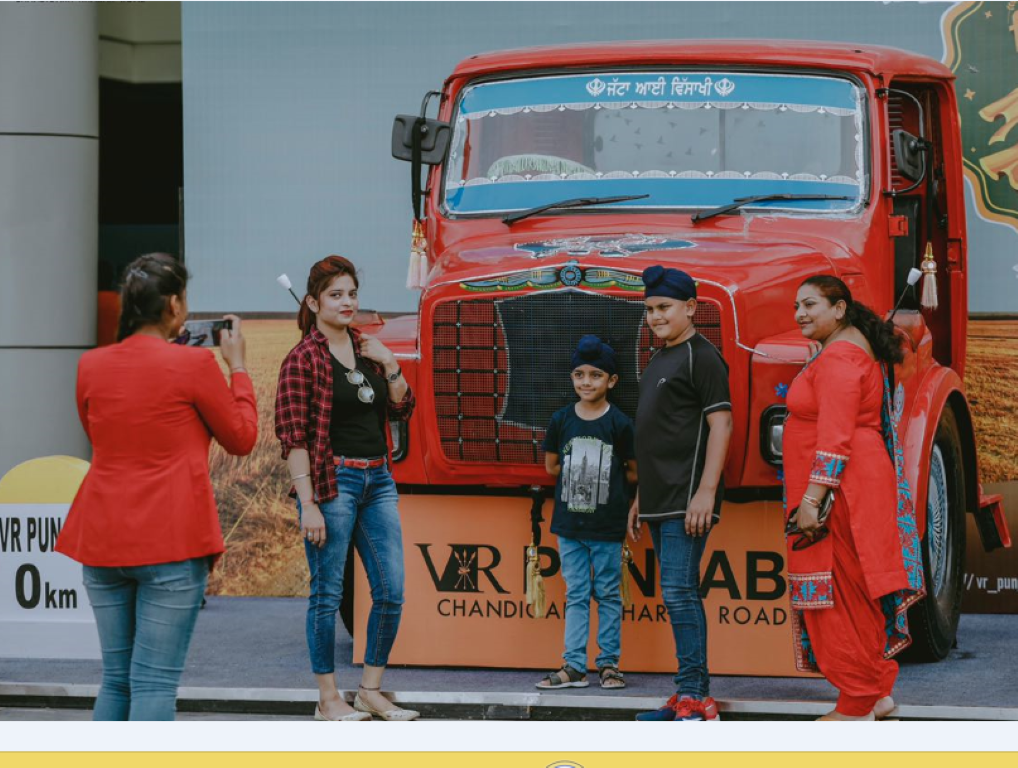 The celebration included a  long list of performances replete with a Folk music performance and Punjabi Folk Dance Bhangra. A unique Gatka Performance was also held.  During the celebration, many Bhangra & Dhol performers displayed their skills giving the packed audience a great opportunity to dance and have fun. There was a performance by Arsh Miani, renowned in Punjabi industry for his popular track- 'Jatt in Hummer'.