Bajaj Finance Ltd offers interest rates upto8.95% on its fixed deposits: Fixed Deposits have established themselves as one of the safest investment instruments as compared to ever so volatile stock markets, mutual funds and gold.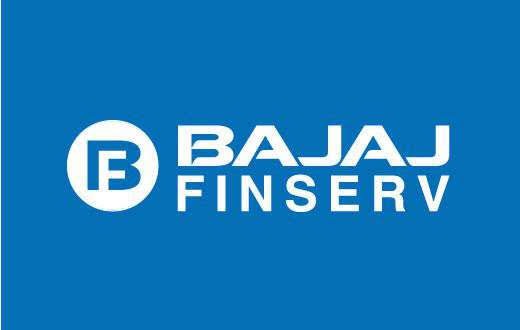 It is one of the best ways to grow your funds while ensuring the safety of your principal amount. It is one of the most popular investment choices, especially for investors who have absolutely zero risk-taking capacity.
Interest rate and FD ratings are two of the most important factors to consider while choosing a Fixed Deposit offering. Bajaj Finance Fixed Deposit will offer one of the highest interest rates of up to 8.60% for new customers, up to 8.85% for existing customers and up to 8.95% for senior citizens with effect from May 8, 2019.
With the highest stability ratings of FAAA by CRISIL and MAAA by ICRA, Bajaj Finance Fixed Deposit is the safest option for investment. 
Here's a look at the interest rates offered by Bajaj Finance Fixed Deposit to new customers:
Bajaj Finance Fixed Deposit Interest Rates 2019
Rate benefits basis customer category (w.e.f. 08 May 2019):
+ 0.35% for senior citizens
+ 0.25% for Bajaj Group employees, Bajaj Finance Ltd customers and Bajaj Allianz Life Insurance existing policyholders
Renewal:
+0.10% over and above the rate of interest at which the deposit is booked
By investing in a Bajaj Finance Fixed Deposit for 5 years, investors can grow their savings by nearly 51% or more. Here's an example to help you understand how. Let's assume that you've invested Rs. 5,00,000 in a Bajaj Finance Fixed Deposit for 5 years. Here's a look at interest rates you can get, along with the respective return on investment for every customer category. 
In addition to high interest rates, Bajaj Finance Fixed Deposit offers the highest safety on your deposit too. Start investing to get guaranteed returns and make your savings grow easily. 
Other features of the Bajaj Finance Fixed Deposit are:
1. 
One of the highest interest rates in the market
Bajaj Finance Fixed Deposits help you to increase your savings in a systematic manner by providing a lucrative interest rate of 8.60%, which can go up to 8.95%. These high returns will enable you to increase your corpus consistently without worrying bout constant market fluctuations. Moreover, Bajaj Finance offers 0.25% more on the renewal of your Fixed Deposits.
Bajaj Finance is the only Indian NBFC to receive an international rating of 'BBB' by S&P Global, making it one of the safest options for the investors. Moreover, with CRISIL's FAAA/Stable rating and ICRA's MAAA (stable) rating, Bajaj Finance Fixed Deposit also has the highest stability ratings in the country, ensuring the safety of your money.
3. 
Multi deposit facility
Depending on your investment goals, Bajaj Finance Fixed Deposit gives you an added option of offers multi-deposit. This option not only gives you flexibility in selecting your tenor but also offers you the convenience of accessing your money without having to break your FD prematurely.
The Bajaj Finance FD Calculator gives you an option of calculating your returns in advance. It gives you a bird's eye view on your returns even before you making an investment and thereby helps you in planning your finances.
With a seamless online application process, Bajaj Finance saves you from the hassle of submitting lengthy documentation and helps you to avoid standing in long queues. Not only that, you can completely manage your fixed deposits account online giving you complete access to track your investments on the go.
Amid a fall in the interest rates in the financial system, banks and NBFCs alike are looking at slashing interest rates on fixed deposits. However, with Bajaj Finance Fixed Deposit, you can still enjoy high returns to the tune of 8.95% along with the highest stability ratings. So apply for the Bajaj Finance Fixed Deposit by filling out an easy online application form and start multiplying your wealth.