newznew (S A S Nagar) : Taking lead from others, Balbir Singh Sidhu the Congress party candidate from Mohali  constituency has formally launched his election campaign with the inauguration of party office at phase 7 here today.
The office was inaugurated by Lt. Gen ( Retd) , Jasbir Singh Dhaliwal in the presence of hundred of party leaders and workers.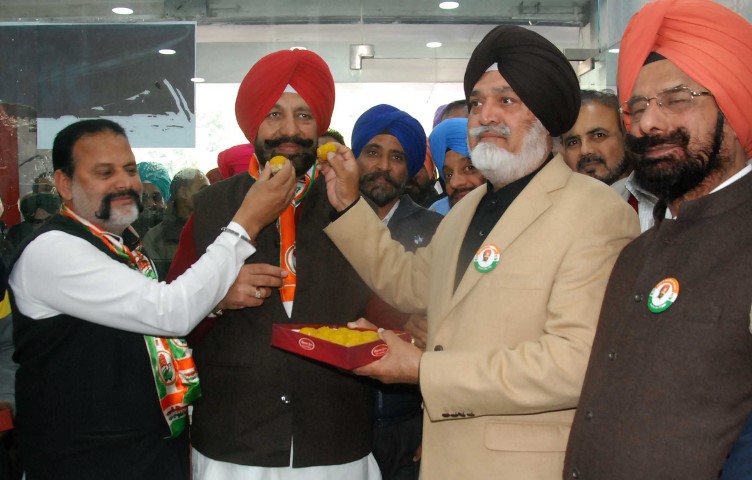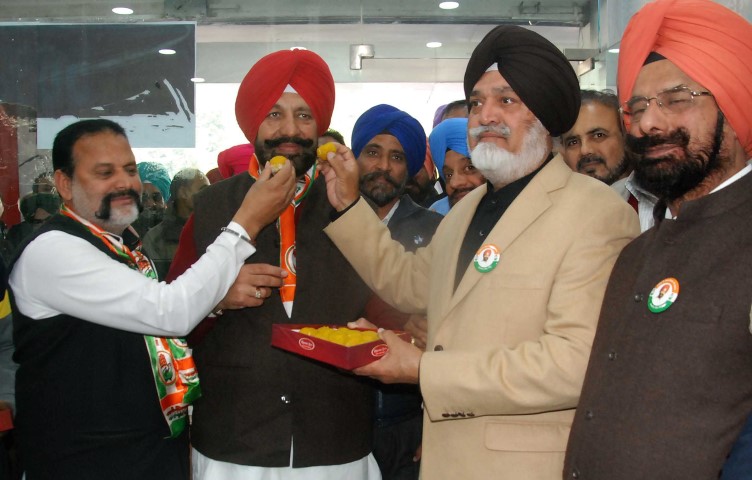 Interestingly  where other political parties are yet to announce their candidates from Mohali, Sidhu has already started his aggressive poll campaign in area.
Meanwhile launching a scratching attack on SAD-BJP government in state, Sidhu blamed government wrong policies for putting development of state in back gear. Everybody in state including youth, farmers , employees and ex-servicemen are fed up from the misrule of government and feel cheated at the hands of government whose tall claimed failed to take any concrete shape.
"This time Punjabis want to see Capt Amarinder Singh as their Chief Minister as only Congress party has the vision to bring back the state on the path of development.
The Congress after coming to power in state will ensure job to a member of each home in state while eradicating drug menace from state."
He said further that Capt Amarinder Singh has vision for Punjab's growth and welfare whereas Badals have only an agenda to benefit own families. Now Punjabis have to decide that whether they want thier own welfare or the welfare of Badals' family members.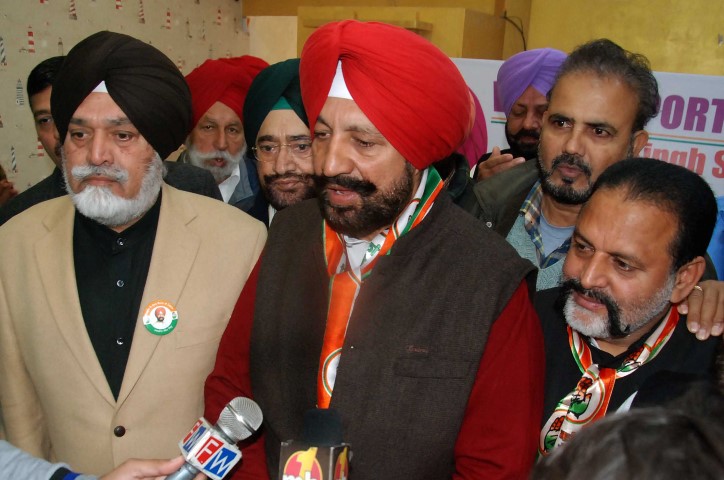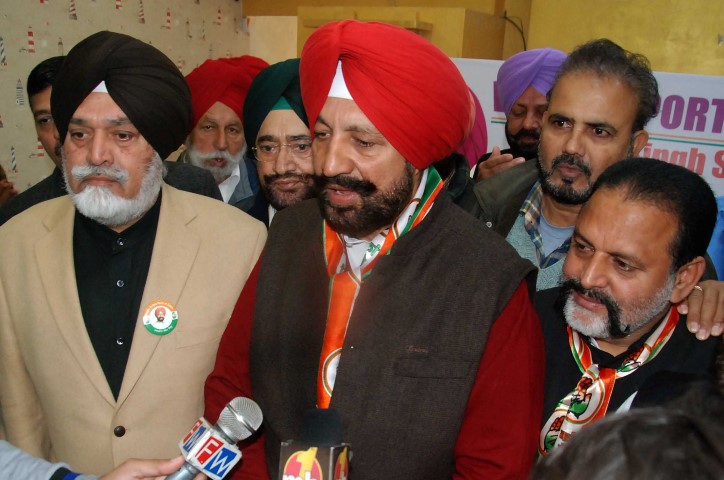 Lashing out on AAP , he said that AAP has become like a local bus which is full of opportunists people who for their own vested interest are playing with the sentiments of Punjab people.
Delhi CM, Arvind Kejriwal has no fix stand on Punjab benefit matters as he keeps on changing his own statements. APP leadership has no vision and plan for Punjab. They are only wasting Delhi government money to shine their leadership in Punjab, maintained Sidhu.
Among others, Rishav Jain , sr deputy mayor of Mohali MC, Harkesh Chand Sharm Machlikalan, state secretary of Congress , MDS Sodhi, Ram Saroop Joshi, Chaudhary Haripal Chultakalan, Narian Singh Sidhu, Amrik Singh Somal, Rajinner Singh Rana, Surinder Singh Rajput, Jasbir Singh Manku, Nachhtar Singh all councilors were also presented during occasion.