Bandit sisters' gang held in UP: Three sisters have been arrested in Moradabad for looting women passengers during shared trips on public transport vehicles, especially three-wheelers.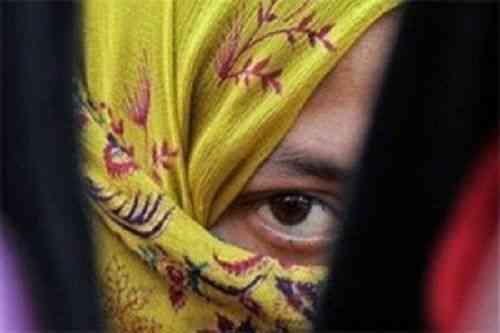 The bandit sisters were active in Moradabad and adjoining districts since 2013. They have been booked for several cases of loot at various police stations.

With a toddler in arm, the sisters would board the vehicle and loot passengers.

"Two cases which came to light in the recent past were from Civil Lines area where bags and other belongings of female passengers were looted by women in auto-rickshaws," Moradabad Superintendent of Police (SP) Amit Kumar Anand said.

Teams were deputed and police kept an eye on gangs operating in the city.

On Saturday night, the police nabbed the gang of women found roaming at Katghar road under Civil Lines police station, Anand said.

"During the interrogation, the three women — Kavita, Rinky of Bijnor and Pooja of Meerut — admitted that they have been looting passengers in various districts.

Kavita and Rinky are married and their husbands take care of the house.

In Moradabad alone, around nine cases have been registered against the accused at Katghar police station."

"Stolen jewellery items have been recovered from the possession of the three women and an FIR has been registered under section 411 (dishonestly receiving stolen property) and 414 (assisting in concealment of stolen property). All three have been arrested," SHO Civil Lines police station, Moradabad, Nawal Marwah said.