Barbeque Nation launched its latest outlet at City Emporium Mall Chandigarh  : Barbeque Nation, India's leading casual dining restaurant chain has launched a restaurant at the City Emporium Mall on Purv Marg in Chandigarh. It is spread across an area of 5000 square feet. The new restaurant also sports Barbeque Nation's new theme of décor.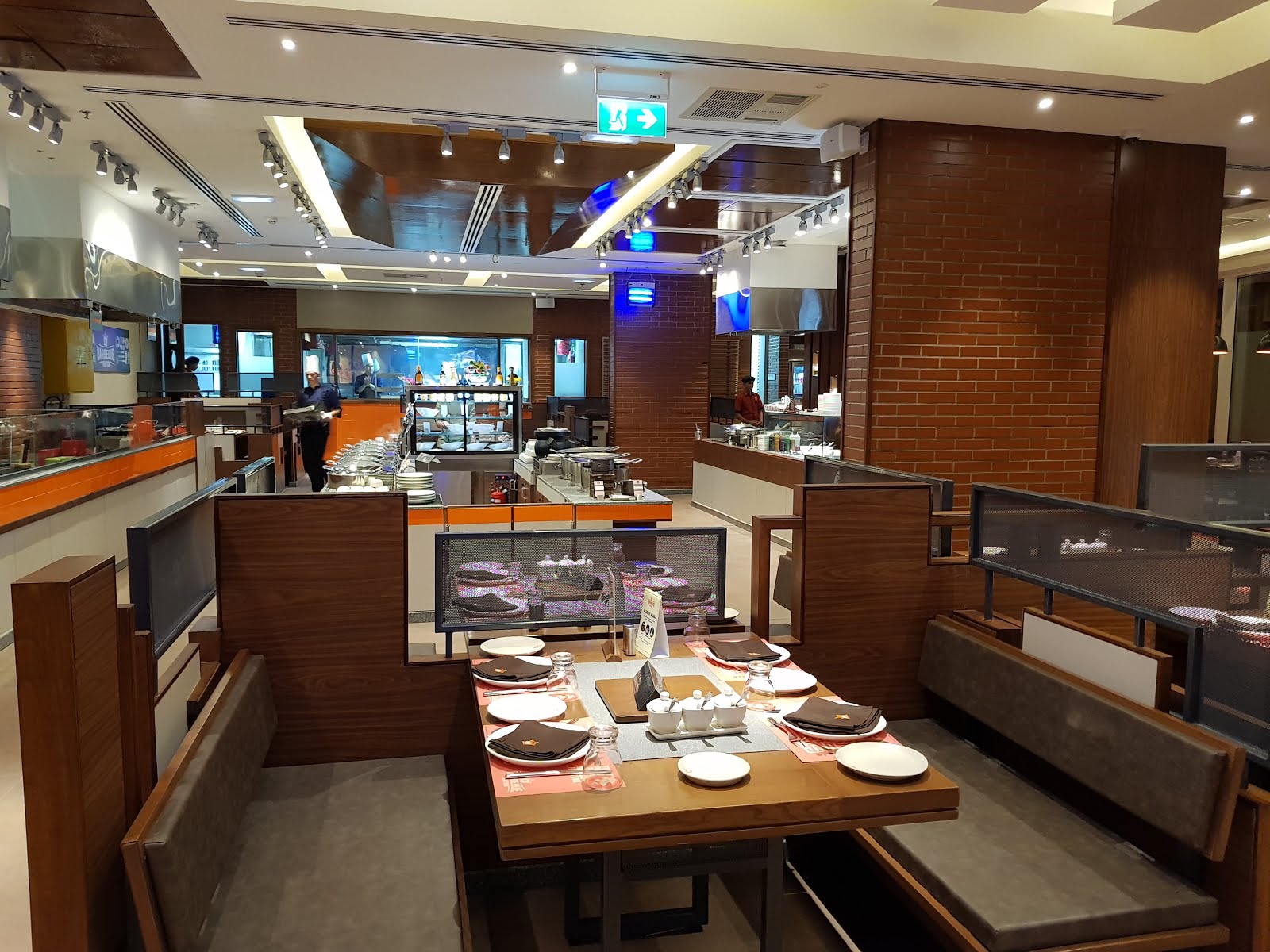 Restaurant was launched by Senior Citizens of 'Kartar Aasra' Old Age Home and Orphanage. An exciting surprise awaits as 100 new varieties of dishes will be launched in the outlet with refreshing new ambience. Foodies in and around Purv Marg can now look forward to some special preparations, greater customization to suit individual tastes and also watch food being prepared across the counter and customized according to their requirements.
Barbeque Nation, pioneer of 'DIY' ( do-it-yourself ) cuisine with a concept of live on – the-table grill, is the largest casual dining brand in the country. The restaurant offers a pre-fixed menu with a fixed price.
The menu is drawn from Mediterranean, American, Oriental, Asian and Indian cuisines. Customers can grill starters in a range of marinades and sauces and enjoy them right off the skewers, at their own tables. Apart from offering a delectable menu, the ambience at the restaurant follows a theme that radiates a contemporary, vibrant and sizzling skewers on tables that double as live kitchen.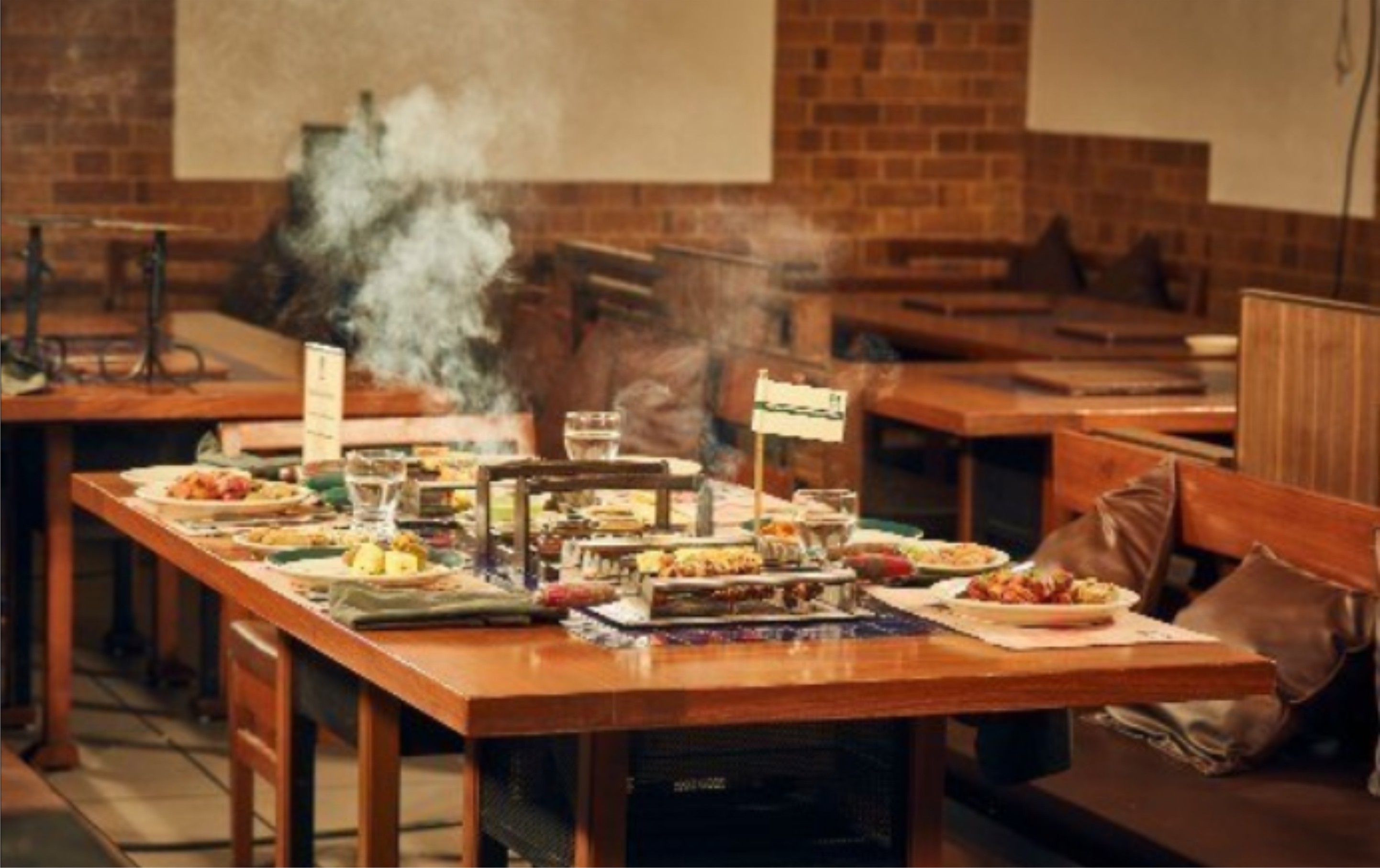 The eat-all-you-can buffet at Barbeque Nation showcases an array of vegetarian and non-vegetarian spread. As for starters, the non-vegetarians can indulge into the famous Mutton Gilafi Dohra Sheekh, Pesto Prawns, Indonesian Fish, Murgh Punjabi Tangdi and much more. While the vegetarians can feast into the mouth-watering Crispy Corn Masala, Cajun Spice Potato, Tandoori Paneer Tikka and BBQ Grill Fruit Chat.
With the re-launch, guests will get to savour new additions in the live-counter, such as Til Dahi Ke Kabab, Hare Matar Ki Tikki, Saute Vegetable, Pizza and Pasta with Garlic Bread for vegetarians and Grill Fish in Capper Papper Sauce, Crispy fried chicken, Mutton steak with tomchi sauce, Chicken shawarma and Roomali Roti.
To satiate the sweet tooth, the dessert menu offers Hot Jalabi with Rabri, Mal Pua, Chocolate Fudge Brownie, Mango Pastry to Gulab Jamun, Sahi Tukda, and Kesari Phirnee. The wide range of Kulfis at the restaurant's most famous Kulfi Nation counter will leave the guests salivating, where they can twist the kulfis by mixing various flavours and create diverse combinations.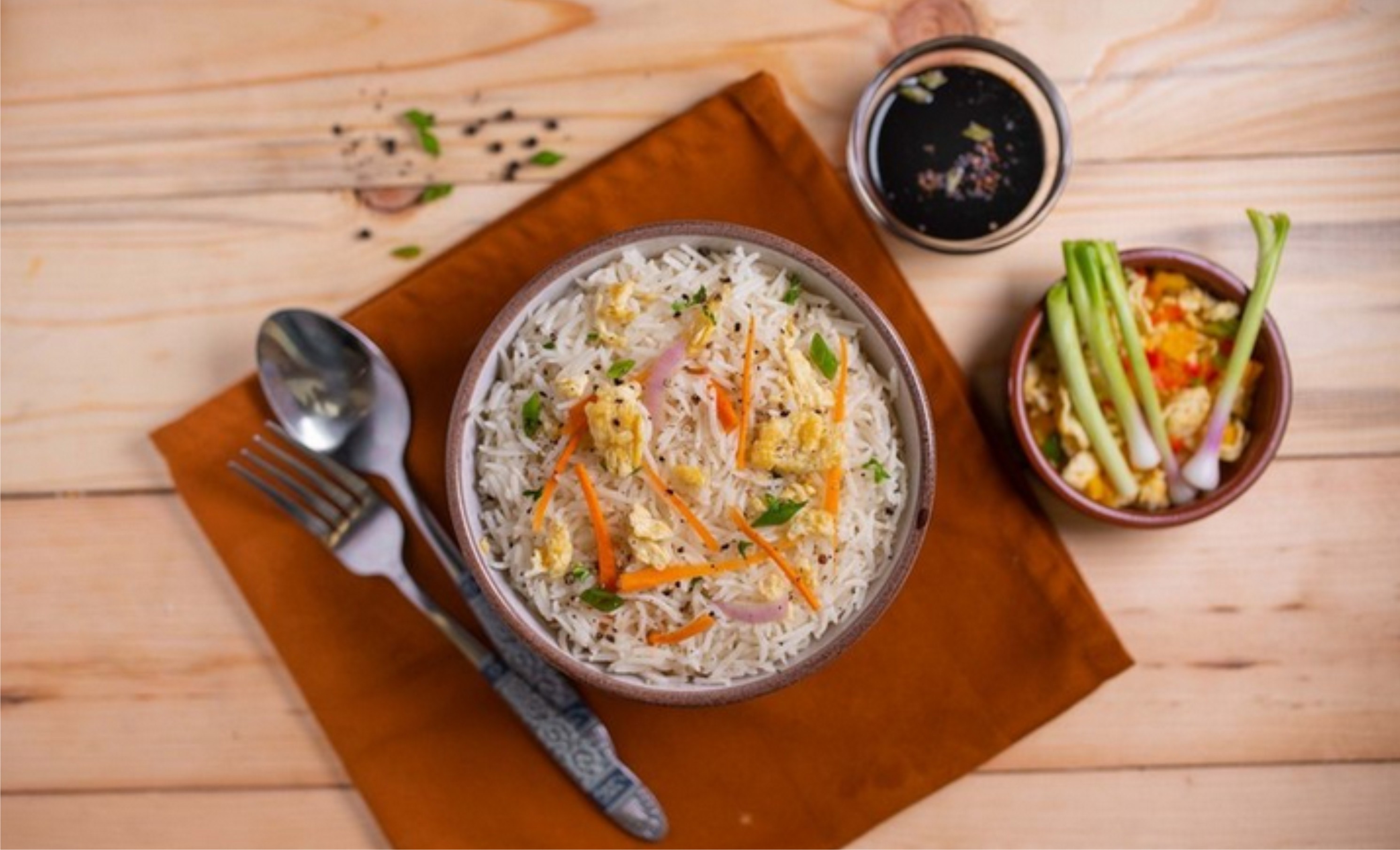 Mr. Manish Pandey, Head of Operations, North, Barbeque Nation Hospitality Ltd, said, "We announce our new outlet to City Emporium Mall, Purv Marg and would like to carry along our existing patrons and their favourite menu, while also welcoming new guests from around the  region. With a bigger & refreshing new outlet, we look forward to serving a larger audience and offer an exceptional dining experience."
Barbeque Nation Location:
Barbeque Nation Hospitality Limited, 143A, Ground Floor, City Emporium Mall, Purv Marg, Industrial Area Phase I, Chandigarh, 160002
Barbeque Nation Timings:
12 pm to 3 pm Lunch
6.30 pm to 11 pm Dinner
Barbeque Nation Cost:
Meal for two costs around Rs. 1600, approximately
Cover:      156 Covers
Barbeque Nation Contact:
7026416060, 7087037590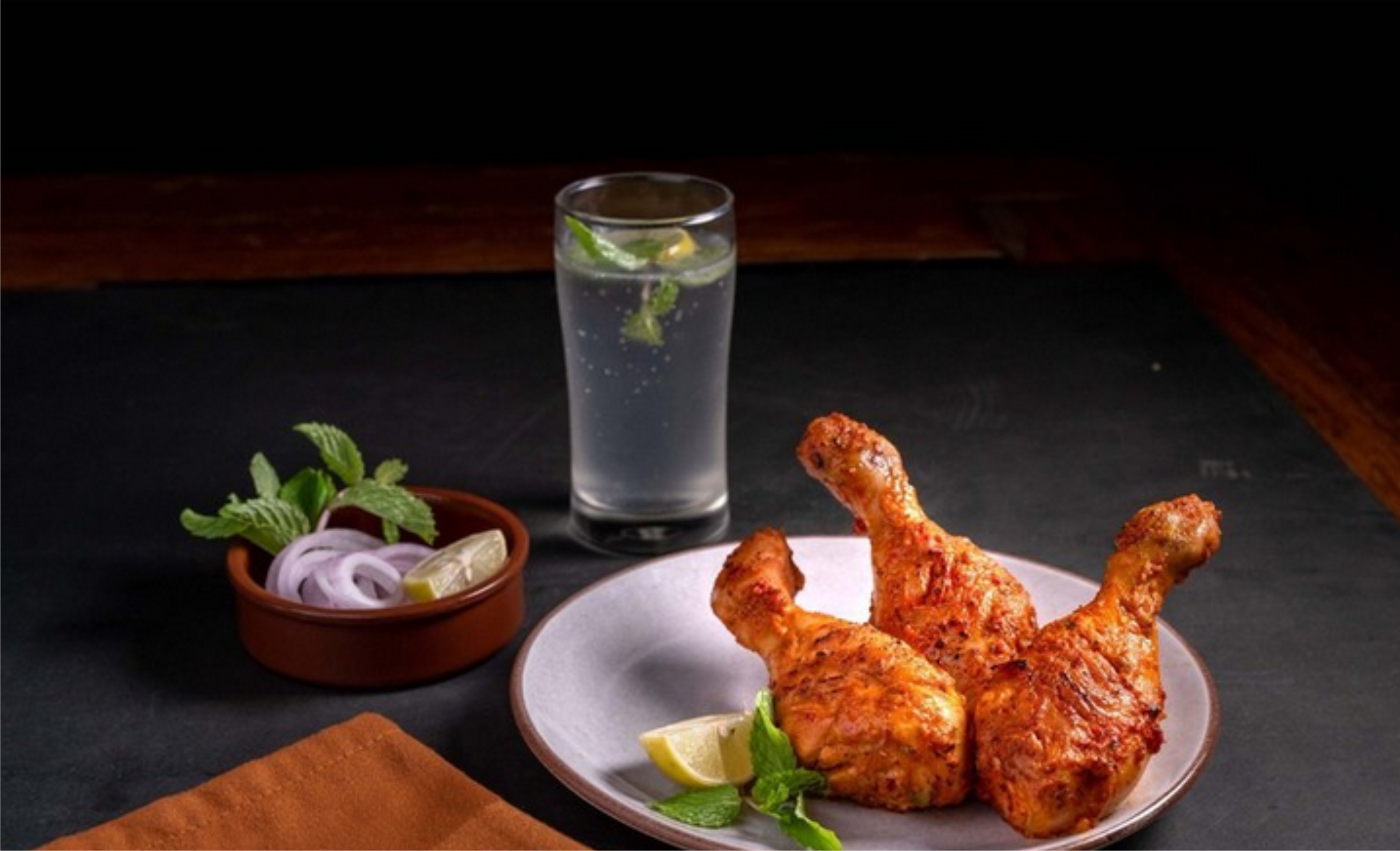 Barbeque Nation
Barbeque Nation is a pioneer in India to promote 'DIY' (do-it-yourself) cuisine with a concept of live on-the-table grill, since its first store in Mumbai in 2006.  Barbeque Nation was founded with a simple vision – offering a complete dining experience to customers at affordable prices. The philosophy extended to all aspects of service and caused the chain to expand rapidly.
By 2008, the Barbeque Nation chain had a significant pan-India presence, with outlets in Chandigarh, Delhi NCR, Uttar Pradesh, Rajasthan, West Bengal, Maharashtra, Karnataka, Andhra Pradesh and Tamil Nadu. Across India, the chain appealed to the value conscious Indian consumer. In 2015, Barbeque Nation introduced 'Live Counters' at their outlets, where a chef cooked food exactly according to customer's preferences.
Follow us at :
Adhering to the principle of always putting the customer first, the restaurant chain continually offers innovative food festivals across outlets introducing patrons to a range of interesting foods – of which the Bollywood Barbeques food festival is a part. Today, Barbeque Nation is present in more than 121 outlets across India, 4 in UAE and 1 in Malaysia to spread the Barbeque Nation magic.