Bebe asks Pancham & Elaichi for a grandchild on Sony SAB's Jijaji Chhat Per Hain
A story full of hilarious twists and comic punches, Jijaji Chhat Per Hain never fails to get its comedy quotient soaring high in every episode. Whether it is Pintu pretending to be a woman, Pancham posing as her husband or Chhote's unique massage techniques, it ensures no day is ever a dull one.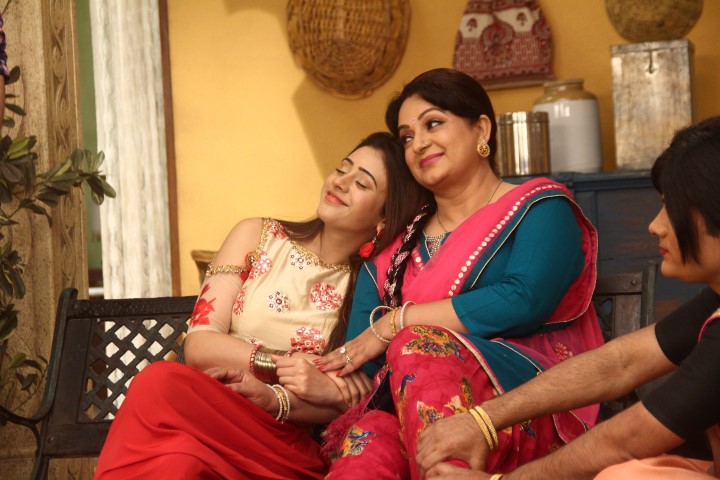 Recently, viewers witnessed the entry of Pancham's mother aka Bebe (Upasana Singh), who hates being lied to. She discovers that Pancham (Nikhil Khurana) is married. On her insistence, he sends her pictures of him and his pretend wife, Elaichi, instead of Pintu (Harveer Singh). Bebe, who desires a beautiful bahu is impressed with Elaichi and heads to Chandni Chowk to see her in person. She even presents a kangan to Elaichi as a special gift and on meeting her for the first time and expresses her desire for a grandchild. Meanwhile, Pancham confesses to Murari (Anup Upadhyay) that he is pretending to be married to Elaichi owing to his mother's ill health and requests him to play along.
How will they fulfill Bebe's wish for a grandchild? Will Pancham's lie be exposed?
Upasana Singh, essaying the role of Pancham's mother Bebe said, "When I was offered the role of Bebe, I had no idea it would be so exciting. My role is that of a fun, Punjabi mother who believes that her lying son is actually telling the truth about being married and that too, to a gorgeous girl. What happens in the upcoming episodes just can't be missed."
Stay tuned to Jijaji Chhat Per Hain every Monday to Friday at 9.30pm only on Sony SAB