Best golfer (so far) this year: This PGA season has left good tournaments and great emotions. On August 29th the Tour Championship will be played in Atlanta, Georgia and with that a memorable season will come to an end.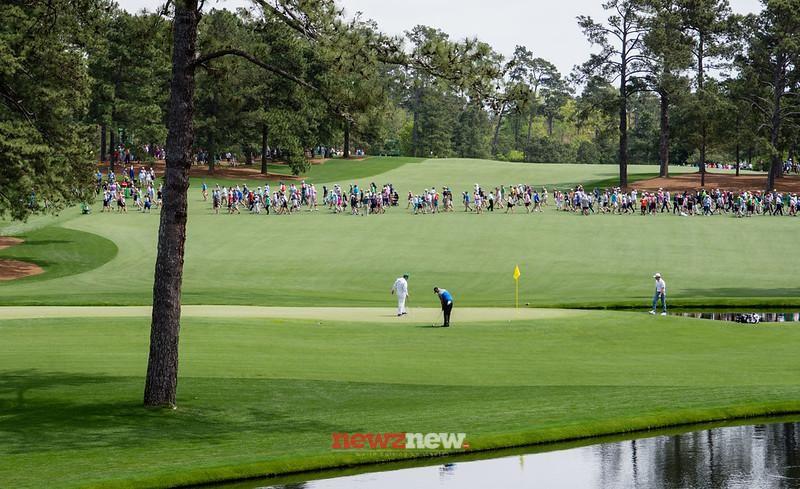 The majors ended with the British Open won by the surprising Australian Cameron Smith. 
 
Many golfers showed a spectacular level, and several achieved important trophies that they had never achieved before.
The level of this campaign was quite good, and we saw historic performances, but like everything, there are golfers who did better than others and that is what we are going to review below.
The PGA will close the year with some very important tournaments, and it is not a bad idea to use these betting sites promo codes to bet on your favourite golfer at the best sites with the highest odds and in a very safe way.
Let's take a look at the best golfers so far this season.
1. Rory McIlroy 

The Northern Irishman started the year with only one mission in his head, to win the only major he is missing. The Masters at Augusta.
During the season, he was seen with a good level of golf, but he could not reach his best level. The first rounds he dominated, but he fell at important moments, it was a good year, but it was not his best.
He was not the dominant golfer he was on other occasions, and he missed out on the Masters at Augusta. With a spectacular last round where he shot a brilliant 64, he certainly showed that he wanted the tournament, but it was not enough, and he finished second behind the champion Scottie Scheffler.
He could only manage one title this season, which has been one of the least productive of his career. What is a fact is that he is still one of the best in the world and will surely continue to fight for the major he has yet to win.
2. Xander Schauffele
The American golfer has three victories this season to add to his illustrious career that has not even started that long ago. At 23, he has come close to his first majors, but has fallen short.
This season he did not fare so well in the most prestigious tournaments on the planet and always finished below 10th place, he did not have the necessary control on the big stages, but without so much pressure he played loose and that led him to win three trophies in one of the most successful years of his career.
Obviously, the idea is to keep growing and gaining experience and confidence so that at some point he can win a major. Every tournament he plays, he looks much more mature and consistent. It won't be long before we see him win a major.

But this year, it was a very good one for Xander, and maybe he can continue to be successful.
3. Sam Burns


Another young American who is having a good year. Three championships this season, but he struggled a lot in the majors. In the important moments he didn't keep his concentration and that took its toll on him.
He is on this list because his level is spectacular, the tournaments he won were won with authority and with a lot of class. At 25 years of age, he is called to be one of the best golfers in the world, but he lacks that dose of luck and consistency that makes the difference.
He is in the top three in the world because of his consistency throughout the year. He lacks that one major title that can elevate him to the big stage.
His idea is to be considered one of the best, and this year he has shown good golf but he needs to improve his friction with the great golfers.

He is consistent and very competitive. He just needs to hit his master stroke.
4. Scott Scheffler
The American is currently leading the FedEx Cup ranking and was crowned Masters champion, holding on to the impressive 64 shot by McIlroy. The victory at Augusta was the first major of his career and his second title of the season.
He almost won his second major title, but came up short and finished runner-up at the US Open. He played an impressive tournament, his last round he shot a 67 and came very close, he was just one stroke behind Fitzpatrick who was the eventual champion.
During this year, he was one of the most consistent and pressure-hardened golfers in the world. He won a major and was on the verge of another. 4 tournaments this year, he was the golfer with the most wins this year.

If he is not in the number one of our top, it is because there was another one who won a major and The Players in the best year of his career.
5. Cameron Smith
The Australian is undoubtedly this year's best. In 2022, he certainly reached the best level of his short career. In March, he won The Players, surprising everyone because he was not even close to being favourite.

In the Masters he finished third and played superbly. But his moment of glory came at St Andrews. The British Open will surely be a moment he will never forget.
He kept his composure on the difficult Scottish course, looking like a veteran of many years playing golf at the tender age of 28. His maturity was evident and when he needed to hit big shots, he didn't falter.

He won three tournaments, but two of them are among the most important in the world. He showed a lot of personality in one of the most difficult courses and in any tournament he played he was the protagonist. Undoubtedly the best so far this year.
The season has a little left, surely one of them will win one more title.
There were some very good golfers like Matt Fitzpatrick and Hideki Matsuyama, but they took the spotlight during the whole season. Which of these golfers did you like the most? Who was the best?