Who will win the US Open?: Next August, the last Grand Slam of the year will take place on American soil, and the question is: Who will be the champion in New York?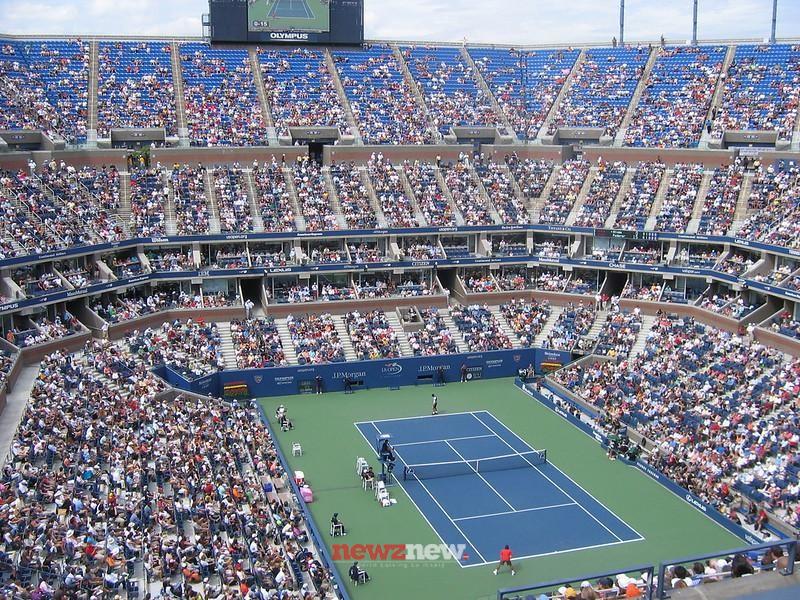 Before then there will be 10 tournaments that will help define the seeded participants and give us an idea of who could win the American tournament, but as of now there are already favorites, and it is worth checking them out. The time remaining will also help several injured players to find their feet and perhaps fight for the title.
The ATP tour is underway and several important tournaments have already been played, with several more to come. So it is a good idea to go to https://bookmaker-ratings.net.za/review/paddy-power-review/ where we can find the best sites with the highest odds to place a bet on our favourite star player.
The favourites
Obviously, the defending champion, Russian Daniil Medvedev, is a prime candidate to repeat his title. He is the number one ranked player, and he is playing very good tennis, but this season he has not been able to lift any trophies yet.
Between injuries and suspensions, he did not play at Wimbledon because Russian players were banned from the English tournament, Medvedev has not been able to find the ideal rhythm of competition. This is obviously important for the US Open, where being a two-time champion is a priority.
He started the year on the right foot and reached the final of the Australian Open, but Rafael Nadal prevented him from winning his second Grand Slam. Although he has played well, it was not until June that he managed to reach two finals, which he lost. So the champion is in a slump, but he still has a chance to rise.
Rafa Nadal is obviously on the shortlist. His idea is to win his third Grand Slam of the year and his 23rd in total. The Spaniard hasn't won the US Open since 2019 and wants to do it again to add his 5th American trophy.
The year has been a good one for Nadal, as he has won the most tournaments so far this year and reached the most finals. At the beginning of the year, he won the Australian Open and seemed not to let up, but injuries kept slowing him down.
So much so that, in the Wimbledon semi-final, he decided to retire because the pain was unbearable. If Rafa arrives healthy in the United States, it is possible that he could go a long way, but the Spaniard's body is breaking down more and more every day. Only his willpower and extraordinary game make him a contender. He has already won Roland Garros and the Australian Open ¿The US Open, will be his?
Novak Djokovic, the reigning Wimbledon champion, is in one of the best moments of his career. The American tournament in theory would have his name written all over it because he may have no rival, other than Nadal, at the moment.
The issue here is that the Serb may not play, and all because of vaccination issues. The US government requires certain measures to enter the country. Djokovic is not vaccinated and has already said he won't do it.
He missed the Australian Open because of this situation, in a very public drama that ended in the deportation of the tennis player. At the moment the situation looks similar, and if it continues in this way, the Serb will not be able to play and the possibility of closing the year as the number one on the planet would be very far away.
Nick Kyrgios is at a good level and if he continues like this, there is no doubt that he can play another Grand Slam final. At Wimbledon, he was a very serious opponent who showed a lot of arguments. His problem is the constant lack of concentration he suffers because he keeps complaining.
As soon as he starts to talk too much, he loses the game, and he sabotages himself. If he can control his temperament, he might be able to compete.
The surprises
A possible surprise would be Spanish junior Carlos Alcaraz. He has already won 4 tournaments this year and is playing spectacularly. At 19, he is very mature and is constantly working on improving. The US Open could be his graduation.
Inexperience could be a factor that could prevent the Spanish player from achieving a major feat. Pete Sampras won it at that age. Is history repeating itself?
The hope that the tournament stays at home is Taylor Fritz. This year he has won a couple of championships and is at a good level. He won Indian Wells against Rafa Nadal and with that he showed that he can take on the giants.
Since 2003 the US Open has not been won by a national player. Andy Roddick did it, and then nobody else could do it. Fritz has a very good chance to win it if he keeps his current level and is not defeated by the nerves of playing in front of his home crowd.
Stefanos Tsitsipas wants his first Grand Slam and if he gets it in New York it would be an absolute surprise. He has the level, but he has not been able to overcome the third round in the United States. This season he has already shown that he is in good shape, but his unfinished business is a Major.
The Norwegian Casper Ruud has also not had a bad year, and his idea in the United States would be to win his first Grand Slam tournament. This year he has won two titles but in ATP 250, higher categories are costing him trouble, but he is constant and looks better and better. His best moment is in the US Open? Or does he fail in the attempt?
If logic ruled in sports, it would be Nadal versus Djokovic, but there are so many factors that make a tournament a toss-up. It's impossible to choose who can win one of the most important tournaments in the world.
A lot depends on the level at which you arrive and if injuries respect you. You can also arrive in a bad moment, but find your best version in the tournament, and take it surprising everyone. However, the US Open looks to be a spectacular moment. Who is your favourite?