Funskool India Ltd, India's leading Toy Company in association with Oberoi Mall, Mumbai hosted a Beyblade Championship for kids (aged between 8 to 13 years) on 28th & 29th of July 2018. Beybladers competed head-to-head and battled for the chance to claim coveted title of Beyblade National Champion in Delhi later this year.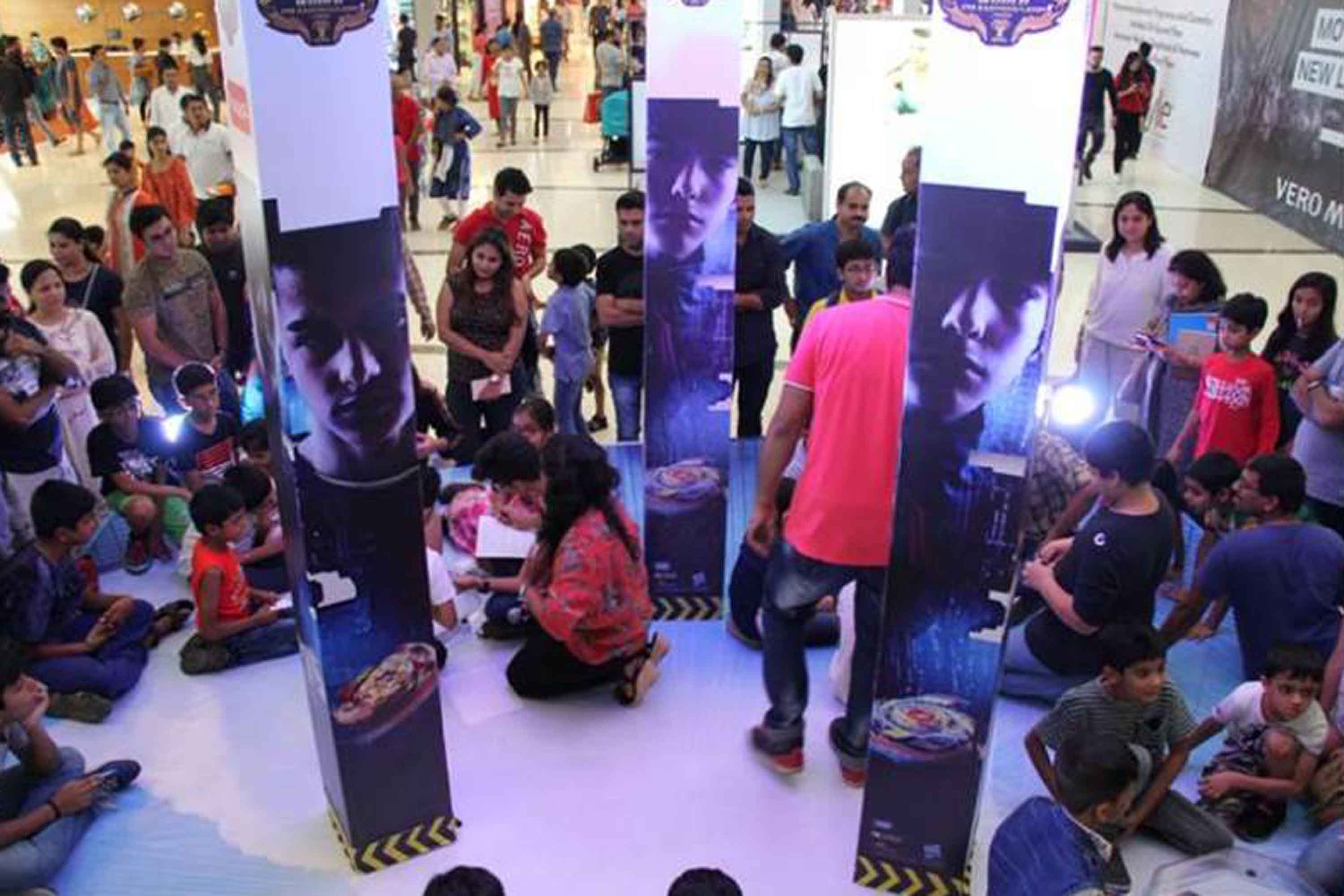 The battling turned the mall atrium into an attraction where hordes of kids and beyblade enthusiasts gathered around to participate and witness the championship. The battle rounds started with 218 participants where they competed in pairs against each other in knock out rounds. The objective of the competition was to ensure that the beyblader ensures his or her beyblade spins longer than the opponent's beyblade. After 18 of tournament rounds Vivaan Vaidya won the opportunity to represent Mumbai at Beyblade National Championship in Delhi.
Speaking on this occasion, Anupam T, Vice President, Oberoi Mall said, "It was our honor to host the Mumbai round of the Beyblade Championship at our mall and to see enthusiastic kids cheering for each other during the battle rounds. We at Oberoi Mall endeavor to offer our little patrons with exciting and trend setting events that provide them with memorable moments filled with fun".
About Oberoi Mall: The Oberoi Mall is located at Goregaon (East) on the Western Express Highway and offers almost 5.52 lakh square feet of Fun, Food, Fashion and Films. It has occupied a significant position in the minds of customers and retailers. By reflecting and enabling customers' lifestyles and delivering affordable luxury with a philosophy of 'customer first', the Mall has distinguished itself as something truly special on the retail landscape. Pioneered by the real estate development company, Oberoi Realty Ltd. (popularly known as Oberoi Constructions) Oberoi Mall has found a unique niche amongst quality conscious and discerning customers and offers facilities that include two levels of basement with a parking capacity for approximately 1,000 cars, a large central atrium with natural light, elevators and escalators for internal circulation, central air-conditioning and an integrated building management system.