Bhav Dhillon, an Auckland-based reputed businessman has been appointed India's new Honorary Consul in Auckland. The Indian High Commission, Wellington, New Zealand announced his appointment yesterday. Dhillon would be based in Auckland and his jurisdiction will cover the regions of Auckland, Northland, and Waikato.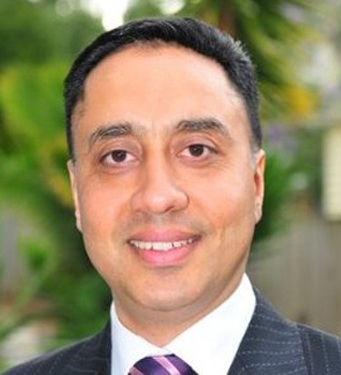 "Dhillon's appointment will strengthen the High Commission's outreach in these three regions…(and) add strength to activities relating to the welfare of the Indian community including Indian students and in the promotion of commercial and cultural links between India and New Zealand," a press release from the office of Indian High Commission said.
Bhav Dhillon has been in New Zealand for the last 15 years and is a qualified and experienced management graduate. He is currently the Managing Director of a local construction products manufacturing company, CEMIX.
Dhillon is also Director of four other companies,including the Publisher and MD of a weekly newspaper, 'Indian Weekender' and 'Ticket Bazaar' – an online one-stop shop for event ticketing.
He is also the Chair of 'There's a Better Way Foundation' –a non-profit Trust which works alongside NZ Police, Auckland Council and other organisations for creating pathways for positive change among kiwi youth at risk of gang culture and drugs.
Dhillon has also been closely involved in India-New Zealand relationship in his capacity as Treasurer India NZ Business Council (INZBC) that works to build trade relations between India and New Zealand.
Gurbir Singh is a New Zealand-based freelance Feature Writer & Journalist. He can be contacted at: [email protected]. You may also like his Facebook page NewsViews