Bill to repeal farm laws listed in LS for Nov 29: The bill to repeal the three contentious farm laws has been listed in the Lok Sabha on the first day of winter session of Parliament on Monday.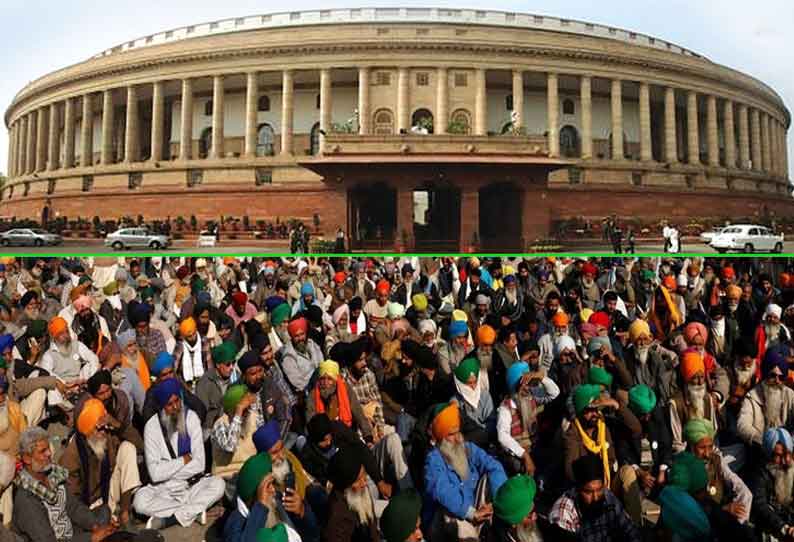 According to the list of business on the opening day, the bill is listed for introduction, consideration and passage in the House.

Opposition Congress had demanded a debate on the repeal bill, and opposition parties have also questioned the manner in which the bill was passed.

The Farm Laws were passed in Parliament last year, amid protests by Opposition parties.

In Rajya Sabha, the Opposition had demanded for a division, which means voting on the bill, but it was passed through voice vote.

Prime Minister Narendra Modi took the nation by surprise on November 19, as he announced that the three controversial farm laws would be repealed in the upcoming Winter Session of Parliament. He said government could not make a section of farmers understand their benefit.

Protesting farmers under the banner of Samyukt Kisan Morcha have continued their protests until they see all their demands met.

Demands of the farmers include increased and guaranteed MSP, scraping electricity bill, compensation for kin of farmers who lost their lives during the year-long agitation, and withdrawal of cases filed against protesting farmers.

Both farmers and the opposition have also demanded for the sacking of MoS Home Ajay Mishra, whose son had been arrested in the Lakhimpur Kheri incident.