Bina refinery project will set path of MP's growth, says PM Modi: Prime Minister Narendra Modi laid the foundation stone of a petrochemical complex worth Rs Rs 50,700 crore in Madhya Pradesh's Bina.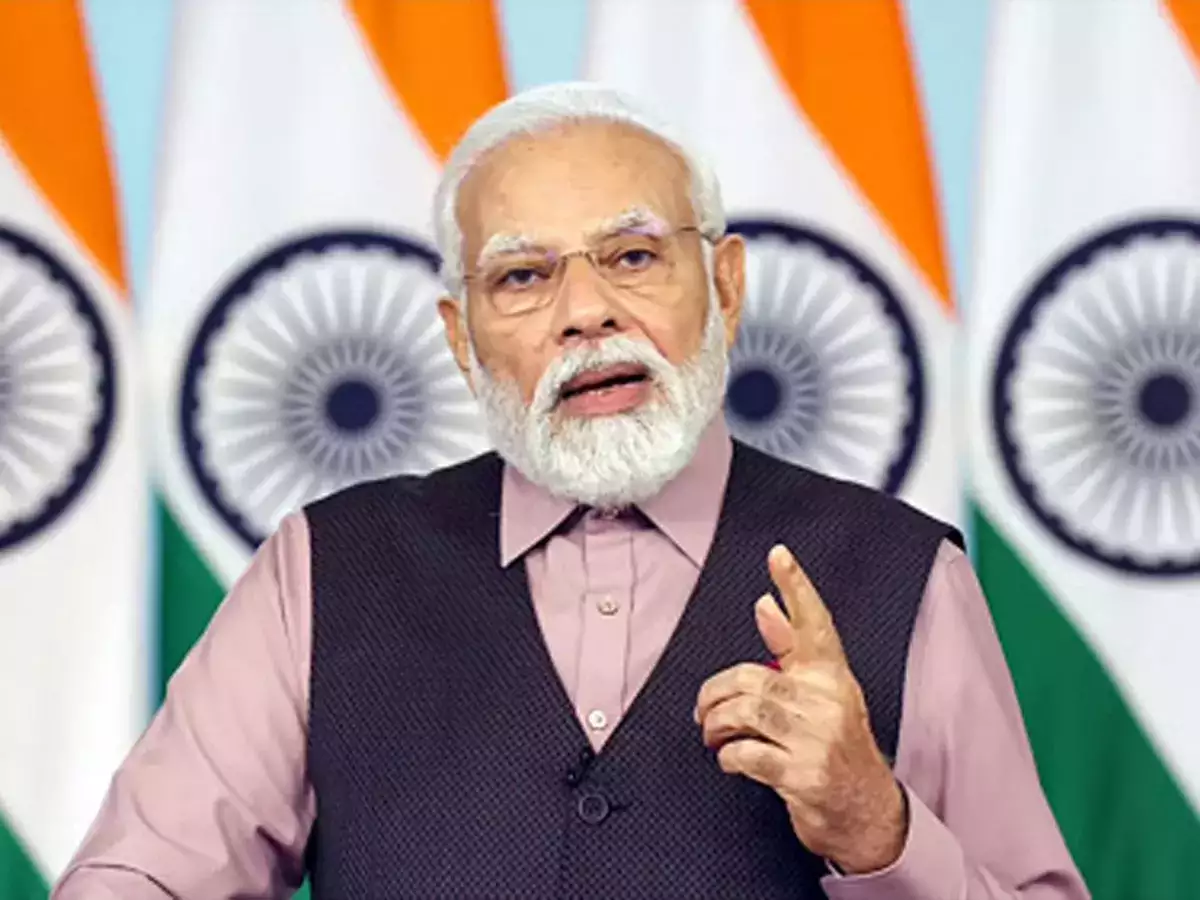 He also announced to establish 10 new industrial projects in different parts of the state, including two IT parks in Indore.
Addressing a public rally on this occasion, PM Modi said the establishment of Bharat Petroleum Corporation Limited in Bina refinery will change the future of the entire Bundelkhand region of Madhya Pradesh.
He said that once the unit gets operational, more than four lakh youths will get jobs directly and indirectly and also called the development a step of 'self-reliant' of the country.
"We are dependent on overseas countries for petrochemical products, but now the establishment of Bina refinery will not only set the path of MP's growth but will make the country self-reliant on petrochemical products in future," he said.
Bina refinery of the Bharat Petroleum Corporation Limited, which will be developed at a cost of about Rs 49,000 crore, will produce about 1,200 KTPA (Kilo-Tonnes Per Annum) of ethylene and propylene, vital components for various sectors like textiles, packaging and pharma among others.
The mega project will also create employment opportunities and spur the development of downstream industries in the petroleum sector.
Meanwhile, he attacked Congress saying the latter ruled in Madhya Pradesh for several years but did nothing for the people. He also alleged that during the Congress government, there was no law and order situation in Madhya Pradesh.
He claimed that the industrialists used to be hesitant to invest their money in Madhya Pradesh because of its bad reputation during the Congress government.
"It is imperative for the development of any country or state that governance should be run with complete transparency, and corruption remains curbed. There was a time when MP was counted among the most dilapidated states of the country," he added.
Meanwhile, he also thanked people of the country for the success of the G-20 summit concluded recently in New Delhi.
"You all have seen how India has successfully organised the G20 Summit. The credit for the success of the G20 Summit goes to the people of the country. It is the success of 140 crore people," Modi said.