NewZNew (Bathinda) : A blood donation camp was held at the Government Polytechnic College wherein students and the staff members donated seventy units of blood.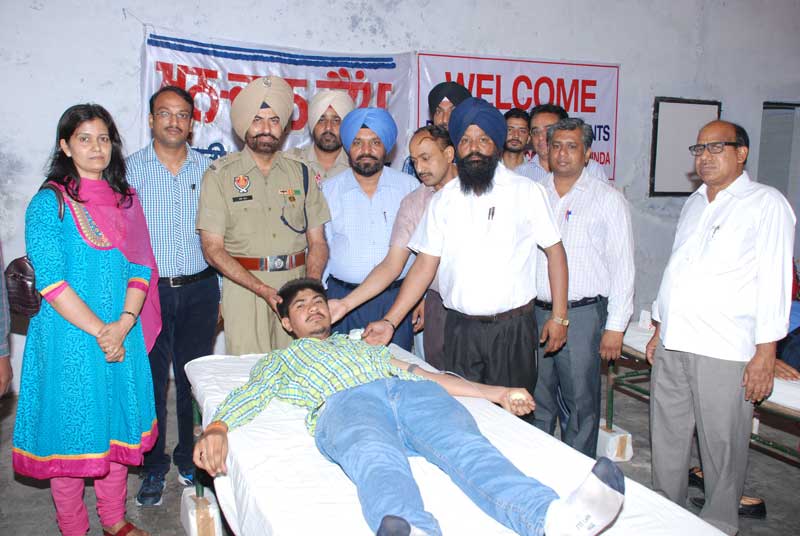 Inaugurating the camp SP city Mr Desraj called upon people to make this priceless donation to save precious lives. Principal of the college Mr Yadwinder Singh said that one unit of blood could save many lives. Team from the civil hospital Bathinda Dr Vineet and Mr Resham Singh collected the donated units of blood. They said that any healthy person from the age of 18 years to 60 years can donate blood every three months.
Seventy units of blood were collected.  Staff members SP Rana, Manjit Singh Bhullar and Darshan Singh Dhillon donated blood. Convener of the camp was Anuja Gopal and others.