Bharat Vikas Parishad, Manimajra unit organised a blood donation camp  at Gurdwara Dehra Sahib, Manimajra here today. Sardar Mahindar Singh, Ex Councilor and Sarpanch of Buddanpur, Panchkula was the chief guest. The camp started at 9 AM and a total of 127 units of blood was collected at the camp.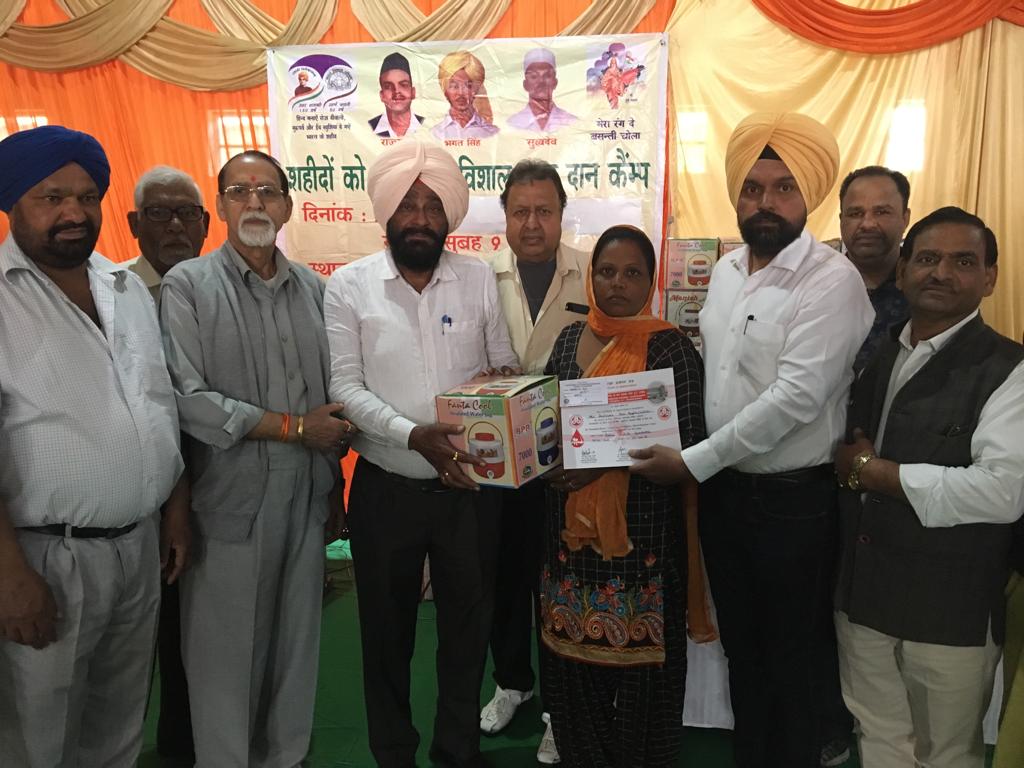 The camp was organized on the occasion of the Shaheedi Diwas of Shaheed Bhagat Singh, Rajguru and Sukhdev. The camp was supported by a team of the Department of Transfusion Medicine, PGIMER, Chandigarh.
Balkar Singh, Project Director, Bharat Vikas Parishad, said, "We are happy to see a good response of the blood donors at the camp. Again, I would like to specially thank all the women, who came forward to donate blood. We dedicate ourselves for such welfare tasks again and again."
Prominent among those who were present included: Dr. B R Sharma, Project Director, Anterjot Singh, Co-Project Director, Y P Sharma, Vijay Garg, Hem Chand Gupta, Dr Pinkesh Verma, Vikrant Rana, Lalit Kumar, Vijay Kumar, Avtar Singh, P K Ahuja, Sukhjeet Brar, Javed Bhai, Hr Narang, S C Galhotra, Geeta Tandon, Lakhbir Singh, Jagtar Singh Jagga – Councillor Maninajra and Rakesh Sehgal.