Blue Tech Lenses by Titan Eyeplus, India's number one optical retail brand, announced the launch of their Blue Tech Lens today. The state-of-the art Blue Tech Lens helps prevent and minimise the harmful effect of prolonged usage of LED screens. The product aids consumers to take preventive measures and not just corrective.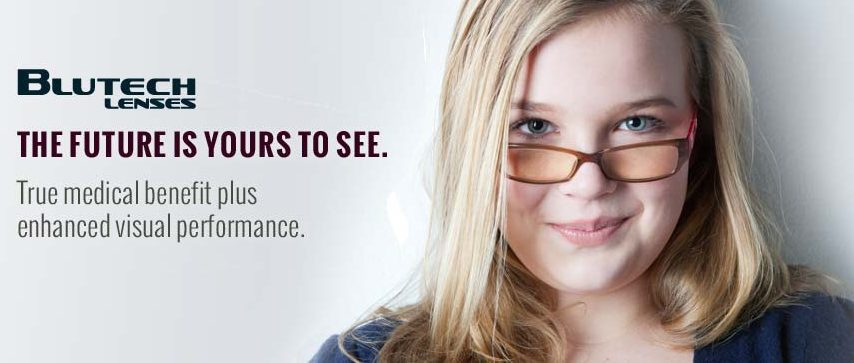 And corrective measures are the need of the hour with new toys being released in the market, all with screens such as laptops, phones, kindles and more, causing gadget syndrome. Gizmos are fun, but not when they harm your quality of life. In this age, you cannot distance yourself from technology, but you can filter that technology, using Blue Tech Lens by Titan Eyeplus, which filters out all the harmful rays that damage the eye.
Read More : 95 Philanthropy Week hosted 1st time outside China
There have been a lot of conversations lately about the impact of excessive digital exposure. Impact of "Blue light" has been discussed at various forums, with many companies are also coming up with solutions to reduce the ill effect. But if you think that blue light is only limited to gadgets, you are mistaken. Visible light is much more complex than you might think; stepping outdoors into sunlight, flipping on a wall switch indoors, turning on your computer, phone or other digital device — all of these things result in your eyes being exposed to a variety of visible (and sometimes invisible) light rays that can lead to multiple harmful effects. Eye strain, blurred vision, red eyes are some of the symptoms of the excessive exposure.
The new Blue Tech Lenses by Titan Eyeplus offers much more than protection from blue rays. The lens has four main benefits; Scratch resistance, Anti-glare, anti – blue coating and UV-380 protection. These coatings are available across all indices and are suitable for both single vision and high powered single vision.
Scratch resistance is indispensable in one's daily life, and off late, more people have started realizing the significance of anti-reflective coating and its benefits against glare. Most of the ordinary lenses with anti-reflective coating offer only 92% lens clarity whereas, Titan Eyeplus lenses with anti-reflective coating allows 99.8% clarity. However, besides the glare and reflection, one is also exposed to high-energy visible blue light (HEV) emitted from screens. The anti-blue coating as name suggests helps reduce the impact of this harmful blue light while allowing the good blue light to pass. The additional UV-380 coating aids in protecting against the ultra violet rays that the eyes are subjected to, during every day haul.
Read More : Mrs India Globe 2018 Announced, to be held in Chandigarh from 5-8 September
Speaking on this occasion of Blue Tech Lenses launch, Shalini Gupta, Head of Marketing, Eye-Wear, Titan Company Ltd said, "Titan Eyeplus has always strived to be an optical brand that not only sells eyewear but also helps consumers take care of their eyes. While technology has been a great enabler it has also created a new set of problems for our wellbeing. Blue Tech Lenses not only help prevent eye strain caused due to excessive gadget exposure but also UV rays and glare. As a company we believe in not just helping correct vision related consumer concerns but also help them prevent them. With our comprehensive 20-step Zero Error eyes testing across all stores, we have managed to make a substantial difference in helping customers detect and correct preventable visual impairments. Introducing, Blue Tech Lens is another step in helping prevent eye strain"
Priced from INR 1095, the Blue Tech Lenses by Titan Eyeplus are present exclusively at all Titan Eyeplus stores. Don't compromise on either style or quality and choose from more than 500 styles of frames available at Titan Eyeplus.