Brand Ambassador Amrit Maan launched "Visa Tree Immigration" — the One-stop destination for all your Visa-related needs in Mohali: Visa Tree Immigration, a professional and well-known immigration consultant, has opened a new branch in your city, Mohali.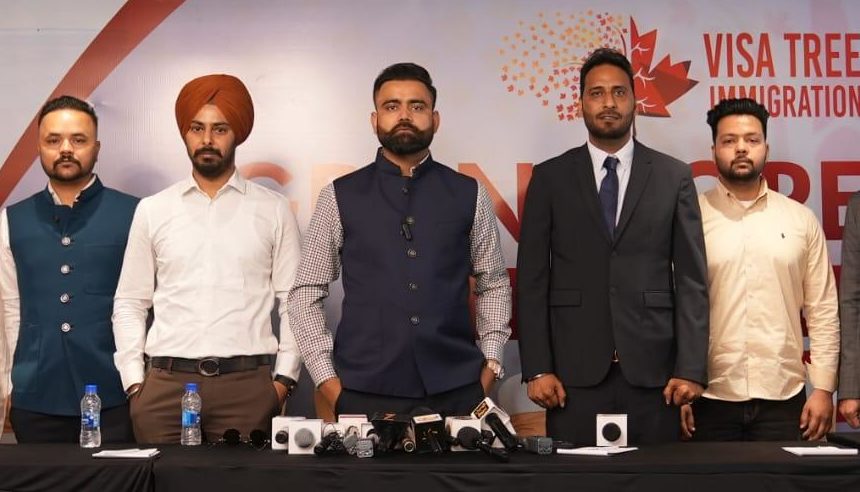 The Consultancy serves as your one-stop solution for all of your immigration needs, offering the best visa services and immigration assistance. The company held a press conference to present this opportunity to a larger audience and introduced its brand ambassador, Punjabi singer Amrit Maan, an emerging personality in the Punjabi entertainment industry, and launched the company's Mohali branch.
With regard to issues involving student visas, all Express Entry programs, other federal programs for investors and entrepreneurs, family and spousal sponsorships, Super visas, refugee classes, various provincial nominee programs, temporary visas and permits (work permits, visitor/tourist visas), and temporary visas and permits, VISA TREE IMMIGRATIONS excels in offering the best solutions.
In addition, they see it as their professional duty to thoroughly examine each case before taking a client's case, considering its uniqueness. The corporation highly values the attorney-client privilege. Moreover, the firm takes a serious hand in its promotional tactics by centralizing a common domain for all its offices globally. To make it more impactful for the clients, it also focuses on digital platforms as a medium.