Breaking the Stereotype – Dr. Hanaan Choudhary: Dr. Hanaan Choudhary's Instagram feed is pretty typical for a lifestyle and fitness influencer and adventure sportsenthusiast.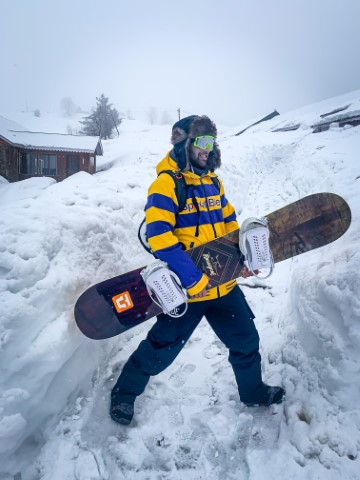 You see him working out, flexing those abs, throwing weights around and snowboarding in the Himalayas. You can often spot him at equal ease, looking dapper at luxury brands' events!
But wait till you read his bio! 
Doctor!
Really?
By sharing glimpses of his own fitness journey on the popular social platform, Instagram, Dr. Hanaan Choudhary is harnessing the power of social to break myths and misconceptions around fitness and lifestyle choices. And his endeavour to help to lead to healthier life doesn't end there.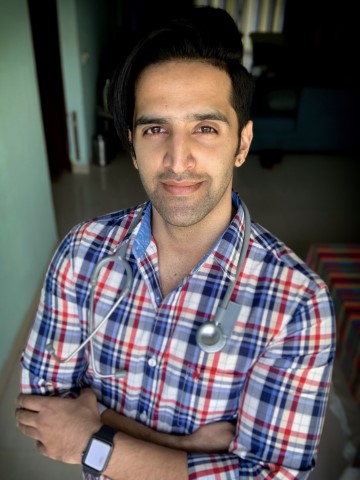 Dr. Hanaan takes out time from his busy schedule to design free diet and workout plans for his followers. He shared, "Fitness is a science. Most people battle two primary challenges when it comes to lifestyle choices – lack of time and misinformation. For example, it is not a good idea to use supplements to replace your diet. They are called 'supplements' for a reason."
Read Also :
Many people wreck their metabolism with the wrong diet or get injured due to a misguided exercise routine. Dr. Hanaan's approach to fitness is about following "the right process" and that comes from his experience as a doctor as well as his personal physical transformation. Dr Hanaan has been a state basketball champion during his school days and was always athletic but he stated "During my 4-5 years of medical studies, I had become significantly overweight (92kgs) and it was that moment I realised I had to do something about it"
He managed to loose 20kgs in 3 months just by staying in "Calorie Deficit" and working out consistently. "Strict diet and staying in tune with training is the key"
In addition to educating people in making the right lifestyle choices, Dr Hanaan Choudhary also helps affordable brands that are "doing it right" by endorsing their excellent lifestyle products and services.
Read Also :
Dr. Hanaan's ability to successfully juggle between his various avatars – doctor, fitness enthusiast, avid adventure sports aficionado and Instagram influencer – is incredible, to say the least. The next time, before you say you have too much on your plate (literally!), think again!
You can connect with Dr. Hanaan Choudhary on www.instagram.com/hanaanchoudhary.