How EduVelocity students raised funds to help the needy in times of Corona : PEOPLE living on the streets, going without food and essential items, without masks and sanitisers and any clue as to how to survive the COVID-19 pandemic deeply troubled the students of EduVelocity.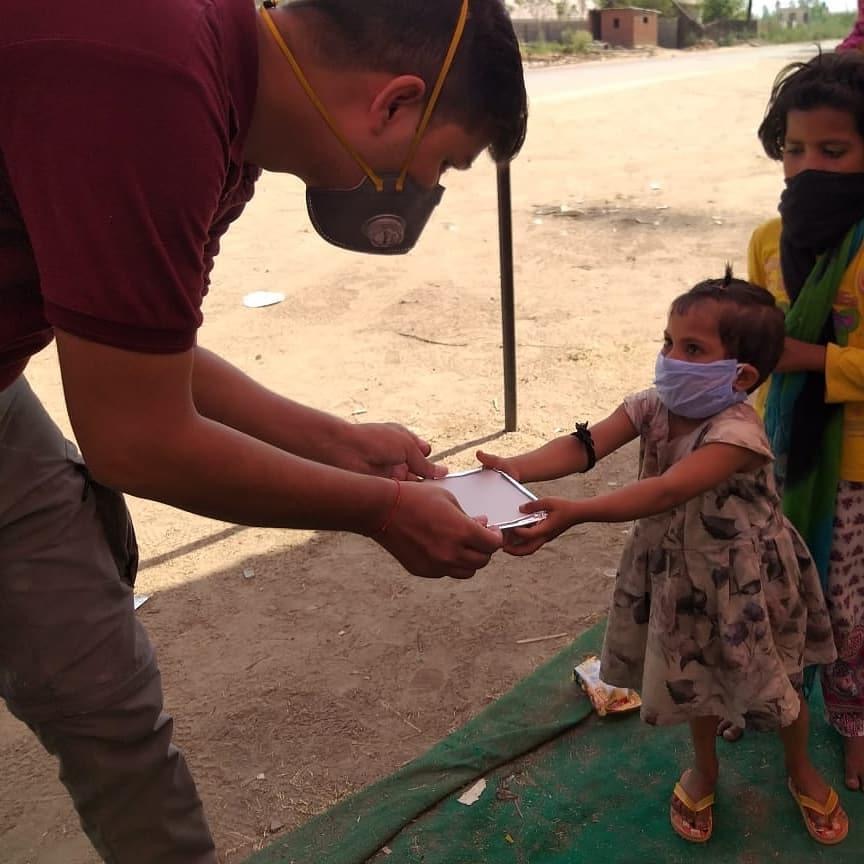 "There were areas where the lockdown was not being taken seriously, use of mask and sanitizer was not clear amongst the underprivileged, there was panic for ration and food supply, while concepts of social distancing were completely ignored," share the students. Something had to be done, soon.
In view of the unprecedented situation, EduVelocity and its students decided to join hands with the NGO 'I am Still Human' to help the underprivileged including daily wage earners, people living on the footpaths, slums and physically challenged people on the streets.
"Coronavirus has not only wreaked havoc on our health, but the economy too. The lockdown further made it tough for farmers, daily wagers and small business owners to meet their daily needs," says Vinu Warrier, Managing Partner and Founder, Eduvelocity Global Counsels.
By coordinating from time to time with the Chandigarh Police and the NGO, students stepped out and created awareness along with raising fund for needy families.
EduVelocity is a group of qualified and experienced education counselors who help introduce students to the 'best fit' education and career choices across India and overseas.
EV students rendered their support by proactively orchestrating a crowd funding campaign on social media and helped raise awareness about this pandemic. With their sheer determination students took on to various fundraising portals and diligently worked towards attaining their goals.
With extensive support for their family and friends, EV students were able to raise a sum of more than INR 1,00,000 for I am Still Human. The raised amount went towards the distribution on cost free food kits, hand sanitizers, face masks and PPE kits.
EV students have pledged to support 'I am Still Human' in all their endeavours and will be providing on ground support as and when the lockdown is over.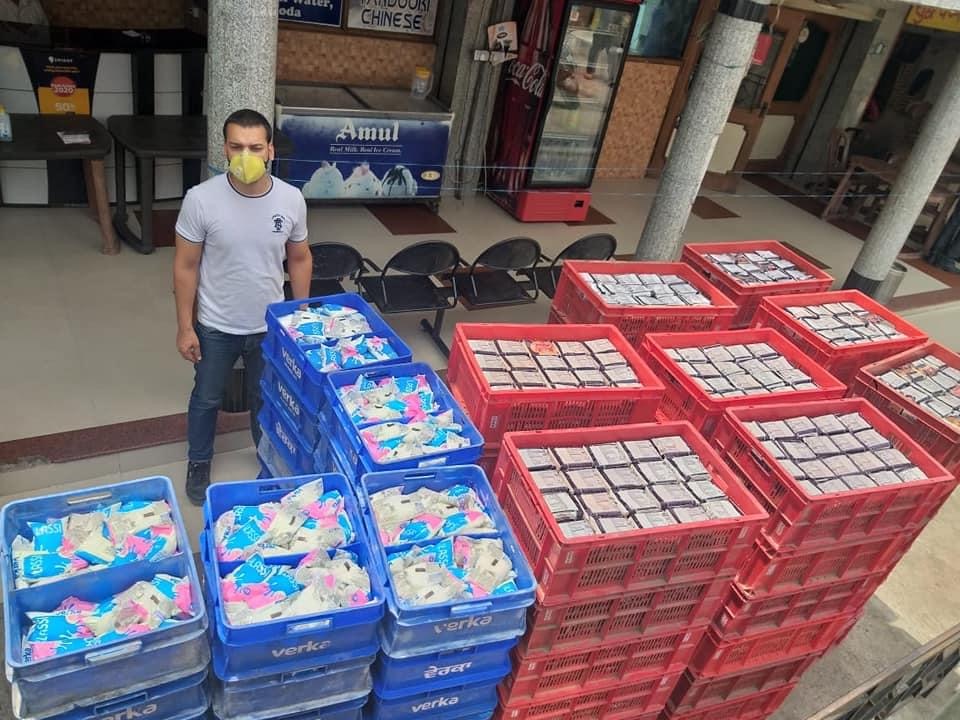 The NGO I am Still Human has already distributed free of cost food kits to over 1200 needy families, more than 25,000 masks and beyond 18000 sanitizers. Eduvelocity team feels proud to be a part of this noble cause and promises to be constant supporters in the fight against this travesty. Help was extended to the needy in Panchkula and Mohali Tricity, areas like Dadu Majra, Dhakoli, Bapu Dham, Mauli Jagran, to name a few.
"At EduVelocity, we truly believe in the potential of each and every student to impact the world in ways big or small. The extraordinary response of our current students in the immediate aftermath of the arrival of the pandemic through public and community service initiatives, makes us believe this even more," adds Warrier. Says Vivek, Founder, I am Still Human NGO, "We are grateful to all the EduVelocity students who joined our noble cause and helped us with raising fund worth Rs 3.5lakh in this short span of time. Amidst the worry and tension of the underprivileged to get basic essentials, we have been able to distribute ration items like rice, pulses, wheat grains etc to 2093 families till date."