newznew (Chandigarh) : FCI took on BTM Apartments in the finals of the Corporate Super League T 20 Cricket Tourney at the Sec 16 Cricket Stadium. BTM won the toss & elected to bat first. BTM batsmen put up 159 runs for 9 on the score board in their allotted 20 overs. Ashish Rana was the highest scorer with 56 runs off 30 balls which included four 4s and four 6s. Hemant Thakur made 32 runs off 25 deliveries and Sudhanshu 26 off 25 balls. In the bowling department of FCI, Ajay Bhardwaj took 3 for 24 runs, Vijay Bhardwaj 2 by giving away 22 runs, Kulwinder Romi took 2 wickets by giving 3 runs and Umesh Kaira took one wicket for 26 runs.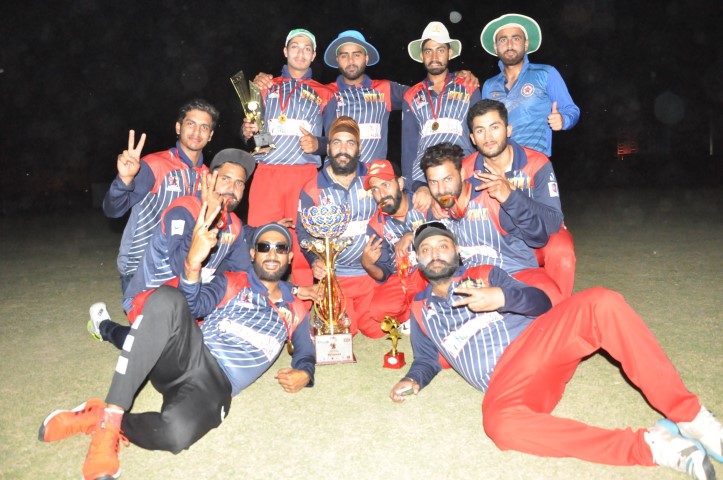 In FCI batting Jashan was highest scorer by making 40 runs off 34 balls, Harry made 27 off 17 delivereies, Umesh Kaira 45 off 34 balls. The bowling department of BTM did well — Manpreet took 3 wickets giving 16 runs, Hemant Thakur took 4, Ashish Rana 1 , Lokesh 1 and Sudhanshu 1. FCI was bowled out for 140 runs thereby BTM won the final match by 15 runs.
It is noteworthy that 12 teams had participated in the tournament. In the semi finals Dkishant Group of Schools played against BTM Apartments in which the latter won. The second Semi Final witnessed an encounter between Fox & FCI and FCI emerged winners in this.
 "The idea behind holding this tournament was to give a break to Senior Corporate Executives from their hectic work schedule by engaging in a healthy, competitive sporting activity." Said Adesh Khanna of The Perfection Events & Entertainment – the Company that organized the tournament.
The winning team was given a cash prize of Rs 31,000 & the Tournament trophy; individual medals were given to all winning team members. The Runner Up team was given the trophy and all members of the team received individual medals.