Top GATE 2017 Rankers Felicitated at Tagore Theatre

newznew (Chandigarh) : Top rankers of GATE 2017 were today felicitated at a ceremony held at Tagore Theatre in Sector 18 here. Among the top rankers were Yashi Gupta, AIR 2 in GATE 2017.
Once again Gate Revolution Chandigarh has scored high in this year GATE Exam. The felicitation function was hosted by Gate Revolution where top scorers had received coaching. On the felicitation, they received cash prizes and certificates. Yashi Gupta, a B. Tech student of UIET Chandigarh who took her GATE coaching from Gate Revolution, has achieved AIR Rank 2 IN GATE 2017 and was awarded cash prize of Rs. 1 lakh from the coaching institute.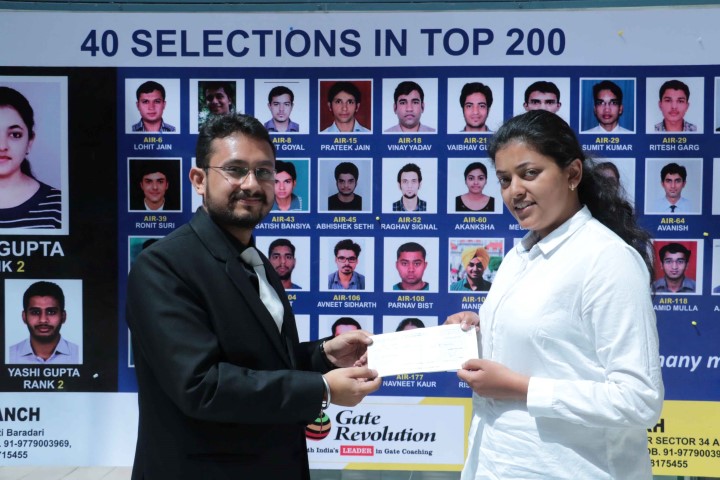 Yashi, while speaking about her achievement said it was very important to remain in practise for good results. She said there should be no break in preparing for GATE and daily enough time should be devoted to the same. She tests and evaluations also help in preparing. Yashi added at Gate Revolution she got the best coaching and wants to do MTech. From IIT Mumbai, after which I will aim at getting a good placement.
Yashi Gupta shared that her success was not possible without the support of her parents and the excellent and most supportive faculty of Gate Revolution. In her message to her fellow GATE aspirants, she said that focus during lectures, class notes, regular practice of tests and a relaxed mind while appearing the exam are the major factors for achieving good Rank in Gate.
At the felicitation ceremony, prominent educationists were also present and a cultural event was also organised on the occasion.
Giving the information Tarun Garg, Director of Gate Revolution, there were 18 top rank holders who were given cash prizes. "From last many years Gate Revolution has been proving to be the best GATE Coaching institute in the north region by scoring AIR Rank 3 twice and this time AIR Rank 2 in GATE 2017. It has over 80 selections in top 1000 by now", he added.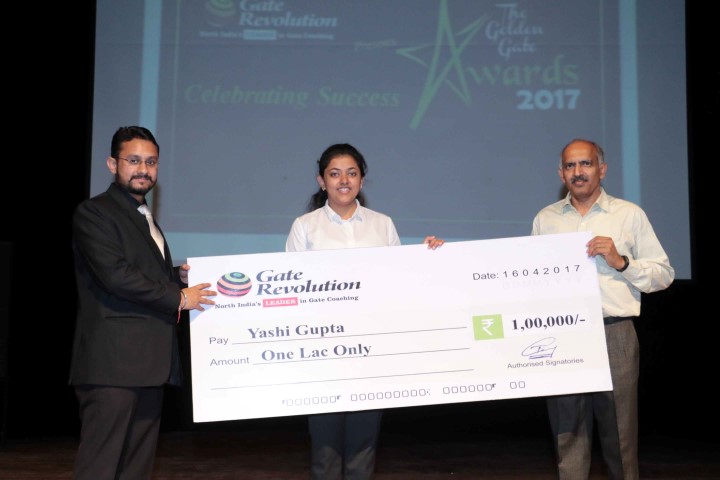 Gate Revolution is a unit of Guru Gram Group of Institutions, founded in 2003 by a group of visionaries and intellectuals. Since its inception, the group has promoted education in the area of Aviation, Engineering Sciences & Management with all the campuses equipped with the state of art infrastructure. With branches in Chandigarh and Patiala, Gate revolution has established itself as one of the leading GATE coaching institutes in North India.