Bureau Veritas declares Elante Mall 'Safe & Secure' after their rigorous audit: Bureau Veritas, one of the most prestigious certification organizations in the world has declared Elante Mall to be 'Safe and Secure' after an extensive audit.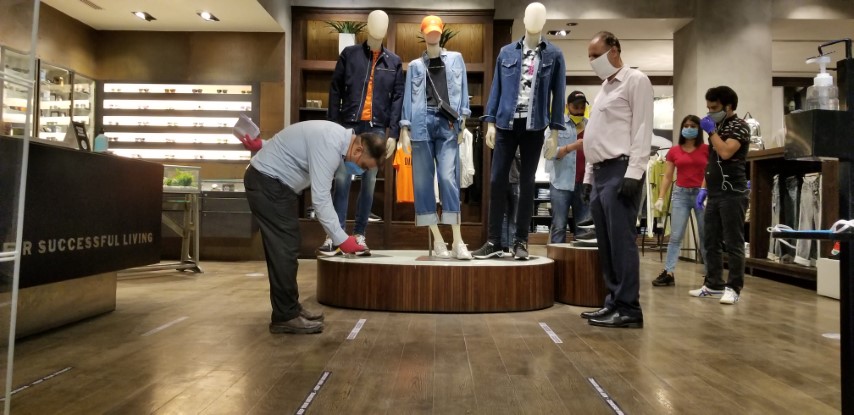 Elante Mall was found to be complying with maximized hygiene standards to ensure the health and safety of its customers, retailers, and staff. The audit was conducted on the exhaustive SOP's which were circulated by the Shopping Centres Association of India (SCAI) and the local authorities. Elante, which is part of Nexus Malls, has become the first Mall in the Tri-City providing reassurance of quality and a safe shopping experience to consumers.
With this, Nexus portfolio of malls become the first shopping center company to be cleared by a Global testing, inspection and certification body with over 190 years of experience having its presence in 140 countries. Nexus Malls announced their 'Safety First' initiative, which intended to comply with optimum standards of health and safety recommendation of the WHO and local authorities across all nine malls currently under the Nexus Malls portfolio.
As a part of the Safety-First initiative, every touchpoint inside the Elante Mall is being continuously monitored and sanitized. Right from the entry and exit of the mall to the counters, lifts, Air Conditioning systems, food court, escalators, doorknobs across the mall, toilets are disinfected regularly and many more to ensure that the health of the visitors is not compromised at any instance.
Speaking on the occasion, Anil Malhotra, Executive Director- Corporate Affairs, Nexus Malls  highlighted, "We are delighted to become the first mall owner in the country to receive the SAFE and SECURE stamp from Bureau Veritas, an organization of international repute. At Nexus malls, customer safety and satisfaction lie at the core of everything that we do. We are strictly adhering to the SOPs circulated by the Ministry of Home Affairs and Shopping Centre Association of India (SCAI). All our staff members and customers are being continuously monitored to ensure they adhere to the hygiene norms heightened at every touchpoint inside the mall premises. These rules form the base of the new normal and being a responsible shopping space, we are completely dedicated to providing a healthy shopping experience to our patrons."
The experience of going to malls and shopping has been transformed completely. With Social Distancing becoming a way of life, the new normal now includes wearing a mask, maintaining 6 feet distance, proper hand sanitization amongst others. All the common areas, customer walk in's, the car parking facilities are now constantly monitored leaving no scope for compromising with the health of visitors. At food courts, we are taking measures to ensure contactless food ordering as well.
"We are extremely happy to announce Elante Mall is 'SAFE and SECURE' for all shoppers. Nexus Malls have put in tremendous effort in ensuring optimum levels of safety and hygiene for all its stakeholders in this new normal. During our audit at Elante, we had prepared an exhaustive checklist of touchpoints and things which ensure the best safety and hygiene practices are followed and we are delighted at the attention to detail by Mall Management in this regard." said Umesh Jadhav, Director – Marketing and Sales, CIF region at Bureau Veritas.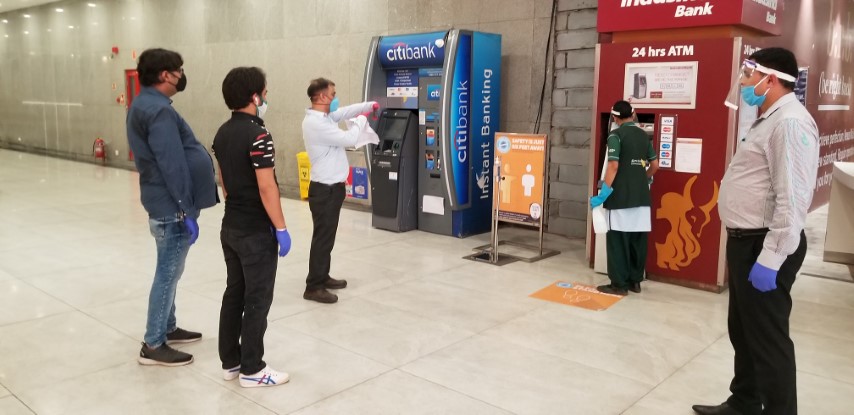 Nexus Malls comprises the retail platform of Blackstone in India. Blackstone is one of the world's leading investment firms. Currently, there are nine malls under the Nexus Malls portfolio, spanning 5.5 million square feet of Grade A retail space in India:
o   Elante Mall, Chandigarh
o   Mall of Amritsar, Amritsar
o   Ahmedabad One, Ahmedabad
o   Seawoods Grand Central Mall, Navi Mumbai
o   Esplanade One, Bhubaneswar
o   The Pavillion, Pune
o   WestEnd Mall, Pune
o   Treasure Island Mall, Indore
o   Treasure Island NEXT, Indore