NewZNew (Chandigarh) : Mr. Sarvesh Kaushal, Chief Secretary Punjab made a forceful plea for promoting the culture of Non Governmental Organizations (NGOs) in the state, adding that bureaucratic hindrances would not be allowed to hamper the growth of this major societal cause. He said that more new NGOs would be registered with all financial and institutional support besides motivating already existing welfare organizations to carry out their missions in a more systematic and effective manner.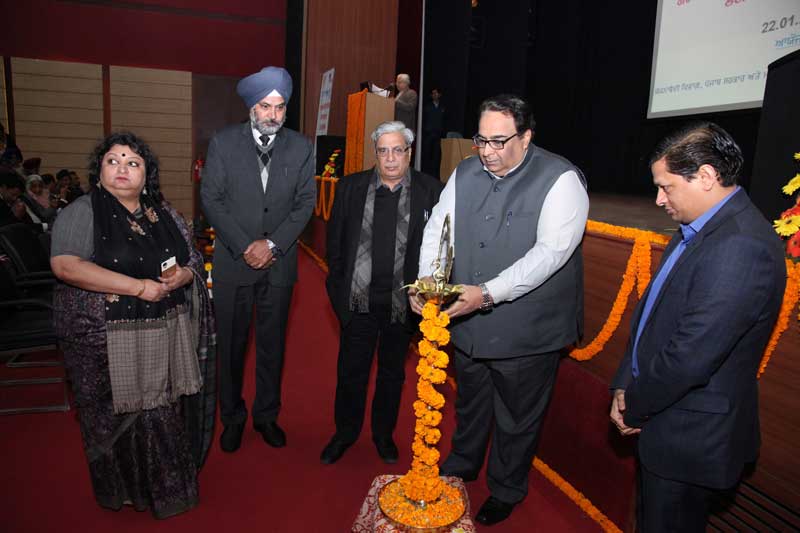 In his inaugural address at the State level Workshop on Capacity Building of NGOs organized by the Punjab government here today, Mr. Kaushal said that the role of these social voluntary organizations is of paramount importance and needs encouragement at all levels including effective participation of the people. He said that it is disgusting fact that NGOs' contribution in Punjab is not being recognized in a befitting manner as in the other states due to various factors. A mounting sense of distrust between the government and the NGOs prevailing all over should stop so that the government programmes and policies could be implemented in a better and coordinated way.
The Chief Secretary also said that the Punjab government would extend all secretarial and infra-structural support to the NGOs for maintaining their day-to-day institutional records and data bank. He also said that the representatives of recognized NGOs would be deputed to attend National level conferences and seminars to share best practices and perceptions of their counter part organizations in other states for their applicability for the beneficiaries of Punjab.
Mr. Kaushal directed the Planning department of Punjab to create a Website by end of March this year containing records of all NGOs elaborating their aims; objectives and activities carried out at the grassroots levels. The proposed website would also have the provision of the grievances portal through which these organizations could ventilate their problems and grievances other issues which would be constantly monitored followed by corrective actions by different departments.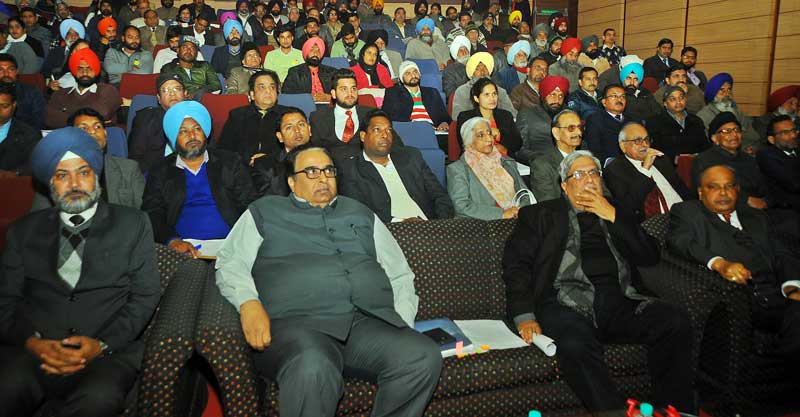 The Chief Secretary further said that a separate cells headed by a Nodal Officer would be set up in public dealing departments like Health, Education, Social Security, Welfare, Finance and Planning so that the interests of NGOs are looked after well and their problems are sorted out in a time bound manner. These separate wings would also monitor and evaluate the functioning of the Voluntary Organizations and ensure that necessary funds and other requisite support be extended to these bodies for facilitating their functioning in a more effective and smooth manner.
Mr. Kaushal also said that a Compendium containing central and state government welfare schemes along with their strategies would be provided to the NGOs free of cost for guiding their endeavors in different fields of activity.
Political Scientist and Chairman Governance Reform Commission, Dr. Parmod said that NGOs must have a closer working alliance with the government so that a collaborative responsibility and accountability could be measured for ensuring benefits to the stakeholders. The promising NGOs, would be promoted and given due recognition in their respective fields since inception.  He also said that for deriving maximum benefits from the NGOs, a Start-up scheme would be launched for the potential NGOs providing patronage right from the beginning of its registration. Referring to various citizen centric reforms being undertaken by the Punjab government, he said that these innovative practices and procedures would also be introduced in the functioning of NGOs in Punjab.
In his welcome address, Secretary Planning Mr. Jaspal Singh said that the Punjab government has given a new push to the concept of NGOs by taking multifarious steps. He said that more coordinated endeavor would be made to strengthen the working coalition between the NGOs and government.
Prominent amongst others who spoke during the technical sessions included Ms Nandita Banerjee, Head Human Resource and Capacity Building Unit of PRATHAM (NGO), Prof. A.K.Nanda, Dr. Monica Singh Assistant Professor, Punjab University Chandigarh and Mr. P.K.Kaushal former director Department of Planning Punjab.
In his concluding remarks, Special Secretary Planning Mr. Parveen Kumar Thind assured that a new chapter of collaboration between the Punjab Government and the NGOs has been unwrapped with today's workshop, which would prove a boon to the beneficiaries in the state.