Buy the best electric bikes and scooters in 2023
Well, everyone is looking for the best electric bike in India. But what makes them so special? Electric vehicles, especially electric bikes, are catching up with the trend as they are easy to use and convenient to drive. It is competing against the ICE (Internal Combustion Engine) and certainly winning the market by revolutionising conventional motorcycles.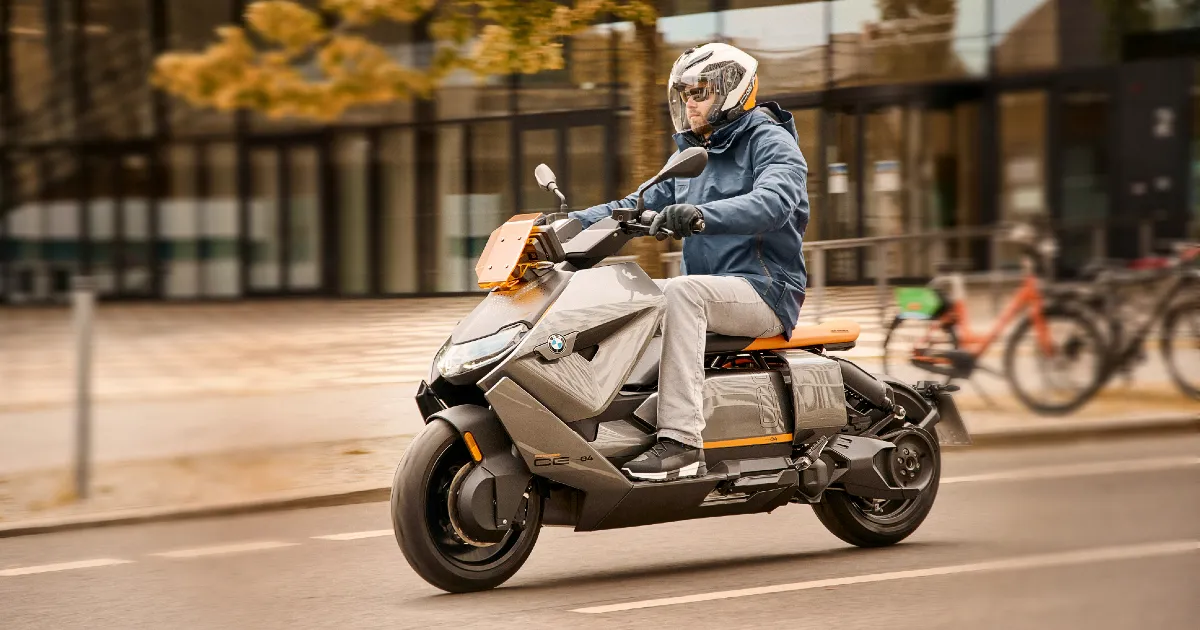 So, what are the best options to choose from? Read on to know about some of the best electric bikes in India.
What is an electric bike?
Just like traditional bikes and scooters, the electric scooter also comes in variants. Some have a very exotic layout, while others look simpler. It substitutes the conventional ICE with a lithium-ion battery and an electric motor that drives the rear wheel. The battery and the motor of the bike regulate the performance of the e-bikes.
The introduction of electric bikes and scooters in the Indian market is just the beginning of an eco-friendly era, where fuel is saved along with the elimination of the pollution caused due to burning fuel. The best part is that bike insurance policy rules are the same as the existing ones. There is no additional requirement for electric bikes and scooters as far as bike insurance is concerned.
What makes electric bikes so special?

The intriguing features of e-bikes and scooters make them so popular, especially the effective leg-powered and motor-powered characteristics.The list below is some aspects which make electric bikes so popular –
Eco-friendly: Since the electric bike uses a rechargeable battery, which is highly efficient, instead of gas or fuel, riding an e-bike makes it more environment-friendly. Thus, reducing the level of pollution and helping curb the depletion of natural resources. Also, it reduces noise pollution with its no-noise features.
Low running cost: Buying an electric bike might cost a lot, but it will be wise. This is because once charged, the battery can last for hours. In addition to this, it also decreases the cost of burning fuel every time, which is way too much costlier than the electric bike (if calculated properly).
Same bike insurance is required: The government is still preparing specific regulations regarding the insurance policy for e-bikes in India. However, a third-party bike insurance mandate applies to these electric bikes. But as a responsible driver, you must have an electric bike insurance policy.
Best electric bikes & scooters in India
If you are looking for the best electric bike in India, this list will help you get an idea about the electric bikes available in India –
Komaki Ranger

The Komaki Ranger is the first company to make a model in cruiser format, which has a battery of 3.6kWh. The company claims that the battery provides a good range of 220 km. It has a 4kW BLDC motor that claims to give a top speed of 50 kmph. It has a distinctive image with LED lights at the tip and speakers to produce artificial sound. However, the price range of the Komaki Ranger puts it at the top of the competition list. Some of the features of the Komaki Ranger are –
Disc front and rear brake
Digital speedometer
Digital trip meter
Cruise control
Several riding modes
Bluetooth connectivity
Push start button
Turbo mode
Rear protection guard
Dual sound pipe with flame effect
Ola electric S1 Pro

This is one of the best electric bikes in India – and obviously, the most talked about. It claims to have an 8.5kW motor that offers a range of 115 kmph. It has been placed third in the competition list and is said to have a 4kWh battery with ARAI certification. During a test drive, it was observed it ran up to 102 km in sports mode and 127 km in normal mode with a single charge. Some of the features of Ola electric S1 Pro are –
Bluetooth connectivity
Clock
Speedometer
Combine braking system
Digital trip meter
Tork Motors Kratos/Kratos R

The feature of Tork justifies the price. Both Kratos and Kratos R are said to have a claims range of 180 km under test conditions. Both have a battery of 4kWh and an axial flux motor. The Kratos R has a peak torque output of 38Nm and claims a speed of 105 kmph. It must be noted that the Tork motorbikes are available only in a few states, such as – Hyderabad, Pune, Mumbai, Delhi, and Chennai. The feature of Tork Kratos is –
Charing point
Navigation
Speedometer
Digital trip meter
Tubeless tyres
Odysse hawk plus

The Odysse hawk plus has a detachable 2.88 kWh lithium-ion battery and claims to have 170 km. The satisfactory 1.8kW motor offers a top speed of only 45 kmph but has several amazing feature lists –
It has an adjustable brakes lever
Cruise control
Bluetooth connectivity
And a music system
Also, you can find several colour variants, including red, white, grey, black, and blue.
Revolt RV 400

Though Revolt RV 400 is not much seen today, it is one of the best electric bikes in India. It has a battery of 3.25 kWh and offers a range of 150 km in Eco Mode and 85 kmph in sports mode. It has the following features, such as –
LED tail light
DRLs
Bluetooth and Wi-Fi connectivity
Digital odometer
Digital trip meter
Geo-fencing
Tubeless tyres
The wide range of options in electric bikes often makes you confused. However, with the above-mentioned list of the best electric bikes in India, you can easily pick one that suits your need and requirement. Undoubtedly, an electric bike can help you save money and the environment.
However, just like any other two-wheeler, having bike insurance for electric bikes as well can help you from third-party damage and protect you against damage to your vehicle. This also shows how responsible as a citizen you are!
Disclaimer – The above information is for illustrative purposes only. For more details, please refer to the policy wordings and prospectus before concluding the sales.