Also introduces IELTS Testbank, a latest product for Cambridge Authentic Practice Tests – online
NewZNew (Chandigarh) : To enable student in Punjab prepare better for IELTS, Cambridge University Press today launched a partnership programme for Official Cambridge Preparation for IELTS. The International English Language Testing System, popularly known as IELTS, is one of the most widely used English language tests in the world. Cambridge University Press creates the official Cambridge preparation material for IELTS in conjunction with Cambridge English Language Assessment who write the IELTS test.
Ms Mila Rendle – Global Business Unit Director, Consumer (ELT) at Cambridge UK and Ms Pamela Baxter – Global Director, Cambridge Exams Publishing at Cambridge, UK along with Kakoli Sarkar – Head ELT Business, Amit Baveja – Head ELT sales and Preeti Hingorani – Head Brand launched the Partnership Programme and also introduced IELTS Testbank, a latest product for Cambridge Authentic Practice Tests – online.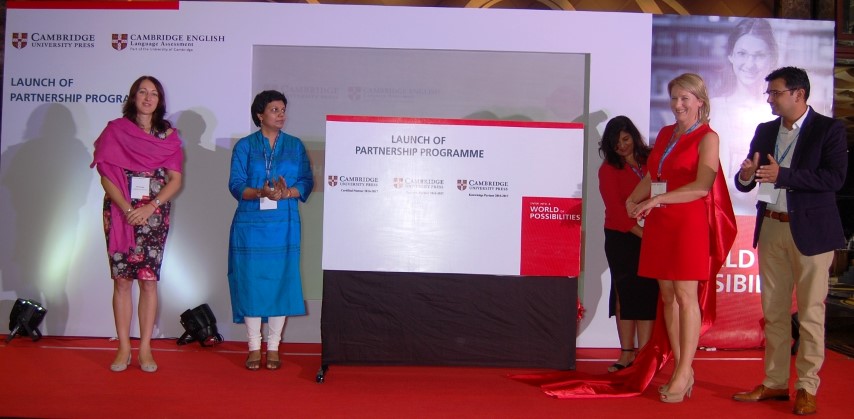 Speaking about the launch,  Ratnesh Kumar Jha, Managing Director, Cambridge University Press, South Asia, said, "We at Cambridge University Press strive to develop and produce most valuable range of learning material of English in the world. In order to help students, improve their IELTS preparation, we are proud to offer a range of official courses, support materials and practice tests. We aim to develop English as a life skill which would help the youth from diverse sectors prepares to get job-ready not just for India but globally as well."
The session also witnessed the launch of IELTS TestBank, the online Cambridge English official Practice test. Every exam comprises of four computer-based tests, which are managed online in the Cambridge Learning Management System (CLMS). The tests are available in two modes: Test mode and Practice mode. Test mode offers timed practice by paper, replicating exam-like conditions. Practice mode offers more flexible practice by exam part and allows multiple attempts. Reading and Listening sections are auto-marked with instant reporting. Users can view results by exam or skill and teachers/administrators can check individual student's answers. Students can also take a timed Speaking Test simulation where an examiner asks questions by video.
These would soon be available at IELTS coaching centers that partner with Cambridge University Press.
Cambridge English Language Assessment: Cambridge English Language Assessment is part of the University of Cambridge. A not-for-profit organisation, it develops and produces the most valuable range of qualifications for learners and teachers of English in the world. Over 5 million people in over 130 countries take Cambridge English exams every year. Around the world over 20,000 universities, employers, government ministries and other organisations rely on their exams and qualifications as proof of English language ability. Cambridge English exams are backed by the work of the largest dedicated research team of any English language test provider.