Dares Deputy CM Sukhbir Badal to clear his stand on fraud committed by Sirsa family
CHANDIGARH, OCTOBER 5: Demanding immediate expulsion of Manjinder Singh Sirsa, who is also Advisor to Deputy Chief Minister Sukhbir Badal, from Delhi Gurudwara Management Committee for indulging in fraud, Aam Aadmi Party (AAP) today alleged that SAD was giving patronage to land-mafia.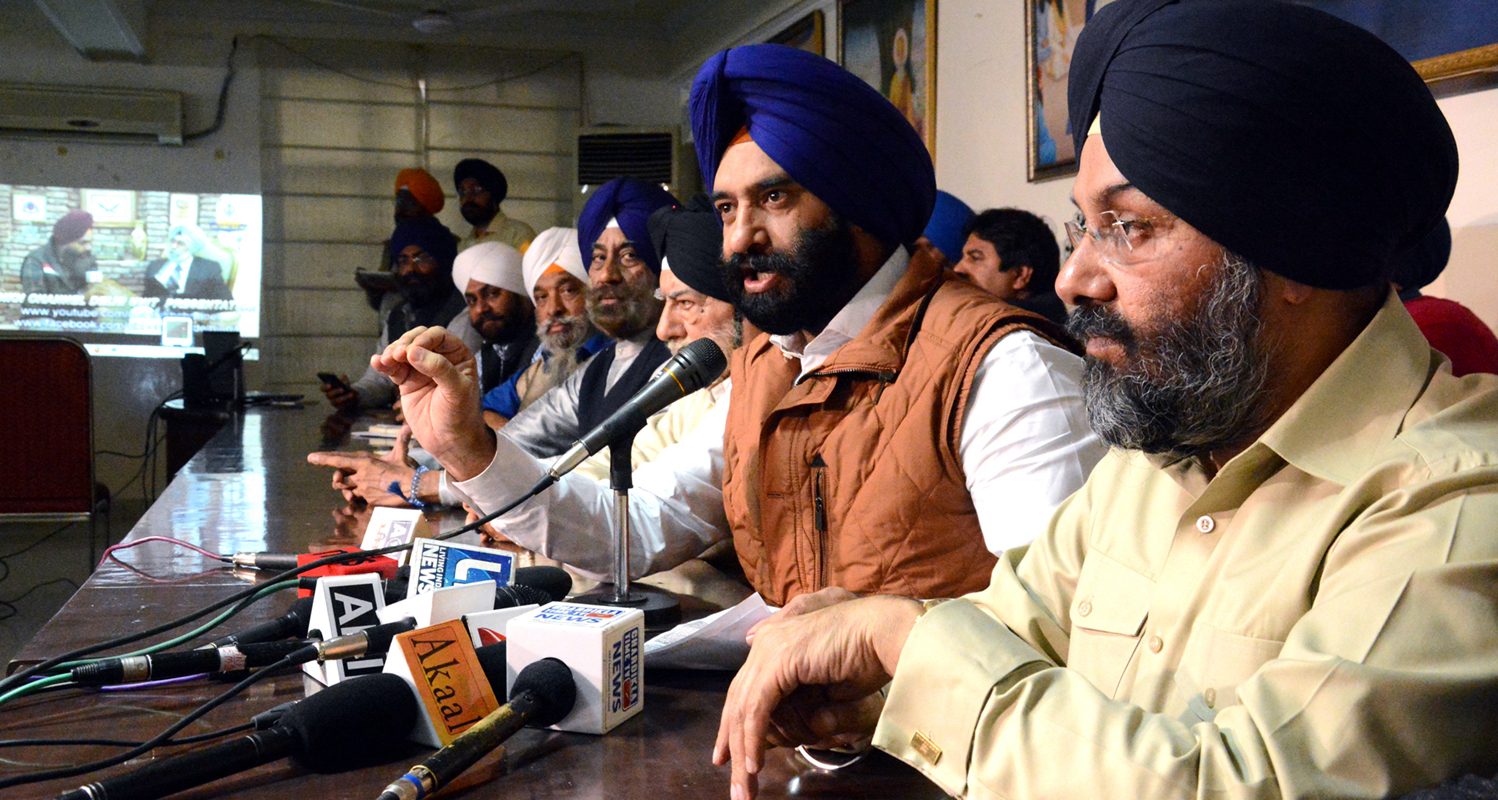 Releasing a press statement here today, AAP's Spokesman and Head of the Youth Wing of the Party, Harjot Bains said that since Sirsa family has already proved 'tainted' in the court, which convicted Jasbir Singh Sirsa, father of Manjinder Singh Sirsa for two years' imprisonment and penalty, he (Sirsa) has no moral right to continue as General Secretary of religious governing body of Delhi Gurudwara Management Committee.
It is highly deplorable that instead of submitting his resignation on moral ground, Sirsa was more busy in 'media management' to stop publication of the news regarding conviction of his father in the fraud case.
Elaborating further on the fraud committed by the Sirsa family, Bains said that it is highly condemnable that family has committed fraud with an NRI Makhan Singh to grab his prime property in Punjabi Bagh locality of Delhi on the basis of forged power of attorney and ultimately justice prevailed and Court has sentenced Jasbir Singh Sirsa for imprisonment for two years with imposition of penalty.
Terming the Sirsa as "Boss" of the land mafia in Delhi, Bains demanded time-bound investigation of entire properties of Sirsa family by the Honourable High Court, because the house in which the Sirsa family is living currently is also under controversy.
AAP demanded that Sukhbir Badal, who is Political Master of Sirsa, should clarify his stand on the fraud committed by the Sirsa family and take immediate action against Manjinder Singh Sirsa, who has recently been appointed as Advisor to Deputy Chief Minister.