Canara Bank Organizes a Mega Retail Loan Expo in Chandigarh: Canara Bank organized a Mega Retail Loan Expo for Home, Vehicle, and Education Loans at their Circle Office. The Expo had participation from top builders and car dealers of Tricity Chandigarh.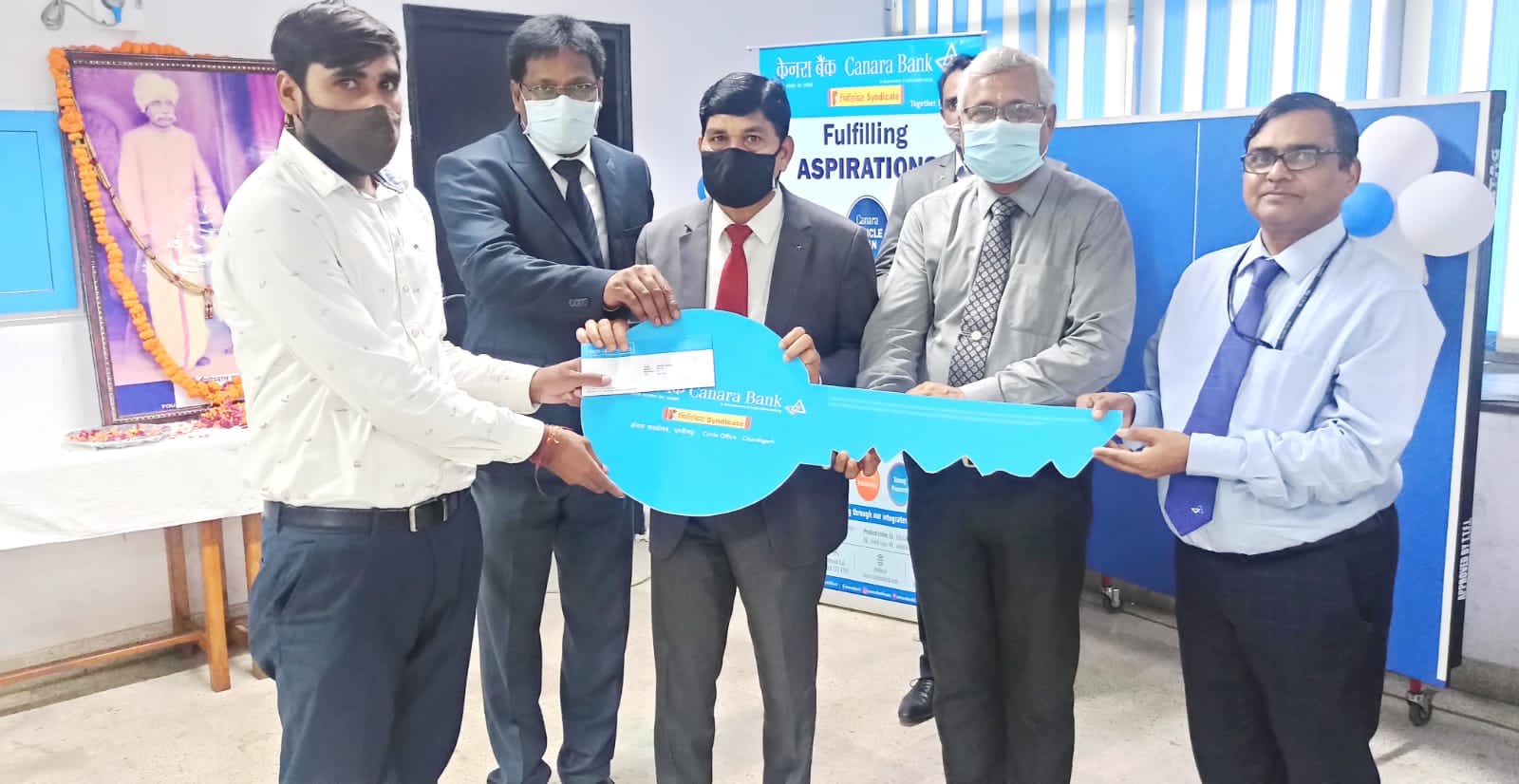 The event was graced by Shri. B.P. Jatav, Circle Head, Chandigarh. He went around the expo interacting with the customers and visited the stalls at the expo. The builders and Car dealers present at the expo displayed salient features of their products at their stalls.
A total loan amount of Rs. 90.89 Crores was sanctioned and an amount of Rs. 89.49 crore was disbursed through the expo across home loans, vehicle loans, and education loans. The event saw a good number of footfall of customers. Other dignitaries present at the Expo were Sh. Laxmi Kant Srivastava, Deputy General Manager, Sh. Shailendra Nath Sheeth, Deputy General Manager, Shri. Ravindra Kumar Aggarwal, Regional Head, Smt. Sunita Kumari, Asst. General  Manager and Sh. Vinod Kumar, Divisional Manager.
The bank followed all the COVID-19 precautionary norms, such as thermal scanning at the entrance, provision of masks and sanitization stations, strict social distancing protocol, and staggered entry.