Padma Shri Vikramjit Singh Sahney released his melody 'Tu Hi Ik Tu' with Jyoti Nooran: While the Corona virus has caused a global crisis, it has also revealed the superheroes present amidst us. The ones trying to make the world feel brighter even during the pandemic.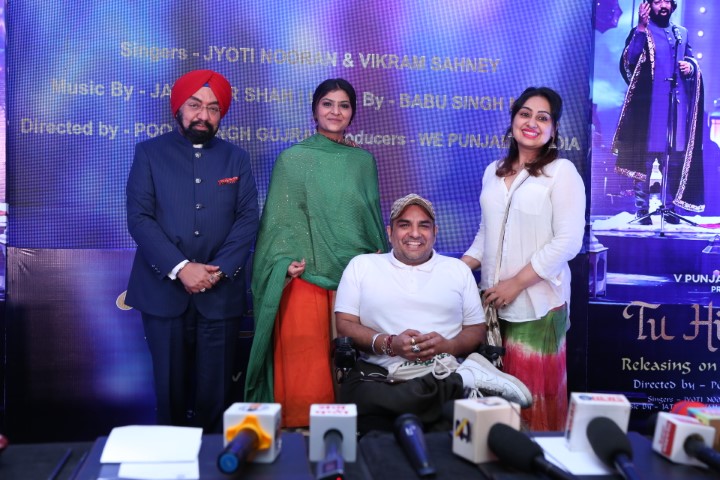 With such efforts that are undefined with words we have a super hero amid us the Padma Shri honoured Vikramjit Singh Sahney.  He has done an abundance of high credentials as a human crusader for human values and commitment towards the  upliftment of society as a corona warrior arranging oxygen concentrators , cylinders & plants ; rehabilitation of afghan refugees and free skilling to punjabi youth.  
With the motive to serve mankind, he is here to serve the society to soothe them in the time where almost all humans are suffering from anxiety and depression caused during pandemic with their new song 'Tu Hi Ik Tu' along with the famous sufi singer Jyoti Nooran. 
Talking about the team, Jatinder Shah has composed the music of the song. Jatinder Shah  is a renowned music producer and director who is well known for his music composition in Punjabi Music and Film Industry. The lyrics of the song are penned by Babu Singh Maan. The video of 'Tu Hi Ik Tu' is directed by Pooja Gujral. She is a renowned Producer-Director in the Music Industry. 
The song will be released under Vikramjit Sahney's own music label V Punjabi Records as the first song. This song with the melody of music will generate the positive energy to manifest good vibes in listeners. 
Jyoti Nooran said "I have done many projects in my past but this one is really special as I get the chance to work along with the covid warrior who is a messenger of god." 
The owner of  V Punjabi Records Vikramjit Singh Sahney said "I am very thankful to the almighty for this new venture of my life. I have done many songs but this one is close to my heart as I am launching it as the first song on my V Punjabi Records music label. Also, I am really thankful to Jyoti Nooran, Jatinder shah and all my team for their trust."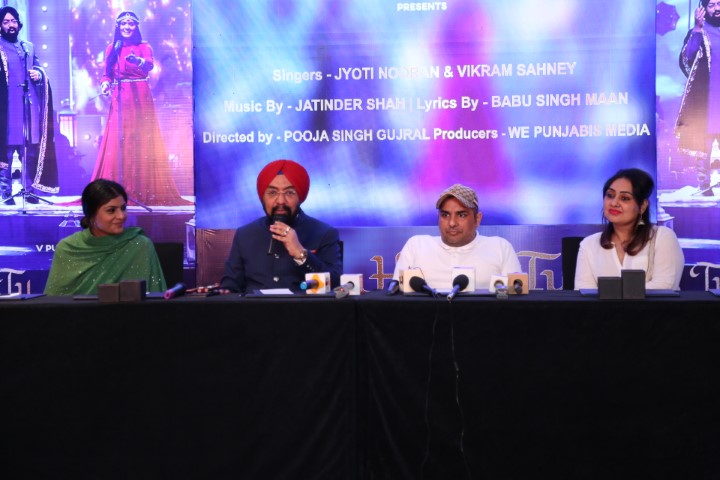 Pooja Gujral said "I felt honoured to work with and accompany Vikramjit Sahney ji. I hope the almighty will bless him in this new beginning." 
Jatinder Shah Said "I felt privileged to work with a legend like Vikramjit Sahney as he has done a lot during pandemic to serve mankind."
The video of the song 'Tu Hi Ik Tu' has already been released on the official YouTube channel of V Punjabi Records on 18th September 2021.