Candle march draws attention towards the plight of stray dogs: A large number of residents held a candle march against the ill-treatment and sheer negligence of Veterinary Hospital Dog Sterilization Centre, Sector 38, Chandigarh, which took the lives of four stray dogs recently.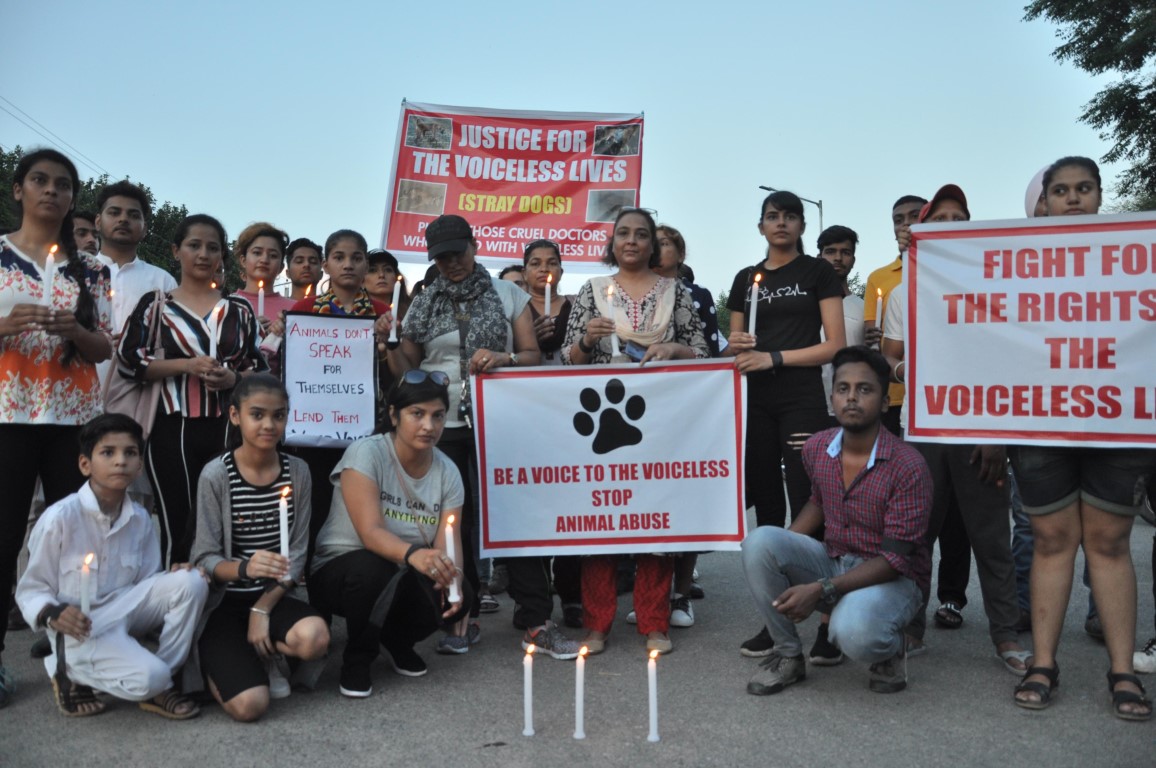 The group of people who participated in the march included men, women, and children. The march started around 6 pm from sector 42 lake, passed Bhaskar Chowk and came back to culminate at the start point- at sector 42 lake.
The residents held banners and also raised slogans against the  Municipal Corporation for not taking any action against the culprits.
Simran, a social worker, who feeds the dogs on a daily basis at Sector 42 Lake said, "I admitted 5 stray dogs at Dog Sterilization Center.  After a few days when I went to the center to inquire about the well being of the dogs the staff members didn't give me a positive response."
"A few days later, I got to know that the dogs were found in a critical condition near Sec 42 lake. When I went to check there, I was shocked to see the condition of the dogs. The stitches of the two dogs were opened and organs were lying out of their stomach due to which they died later. And the rest two dogs died after being inflicted by infection. They were the same dogs, who were admitted by me at the Dog Sterilization Centre." added Simran.
Malkit Singh, husband of Simran said, "We have registered a complaint against the staff and doctors of Veterinary Hospital Dog Sterilization Centre with the sector 38, Police Station. And a complaint letter has also been forwarded to the Chandigarh Municipal Commissioner K.K Yadav, but to no avail."
He said, "We only demand justice for the voiceless lives and that strict action should be taken against the unprofessional staff and doctors."