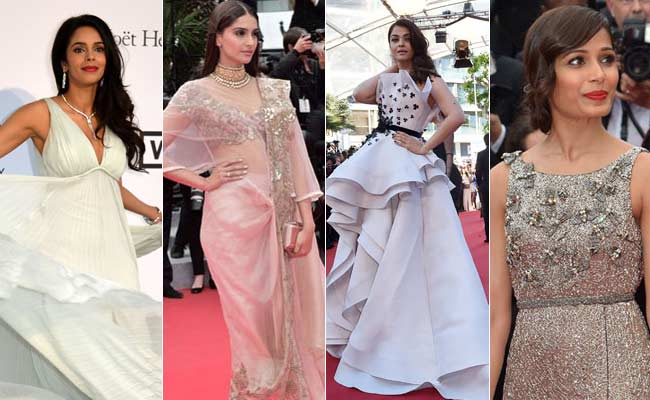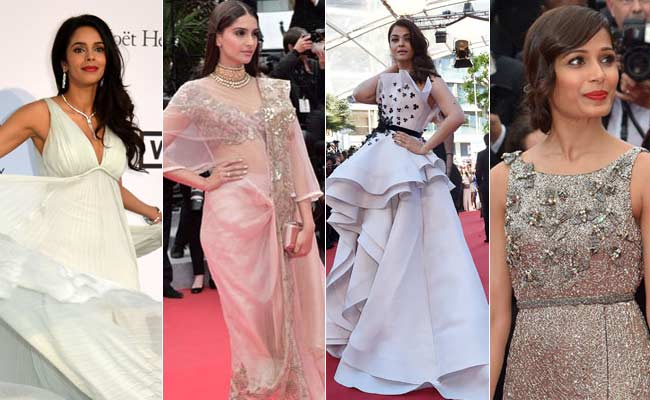 NewZNew (Exclusive)
: The French Riviera has warmly welcomed India at the Cannes Film Festival over the years, especially since
Aishwarya Rai Bachchan
first made her presence felt in 2002. Ash – and lately
Sonam Kapoor
and other desi girls – are among the most popular celebrities on the Croisette. Much of the credit goes to the stylish appearances they make – Cannes is known as much for the high fashion as the quality cinema.
As this year's gala begins with an appearance by Mallika Sherawat in Georges Hobeika, we've listed our 10 favourite looks from Indian celebrities over the years – and yes, Ash, Sonam and Freida Pinto appear more than once, as they should. Tell us in the comments section which dresses are your favourites.
1. Aishwarya in gold Roberto Cavalli, 2014
After years of 'what-was-she-thinking,' India's most recognizable face finally won the Cannes red carpet in a gold goddess gown. We haven't seen better – yet. Aishwarya wore this ensemble at the premiere of French movie Two Days, One Night.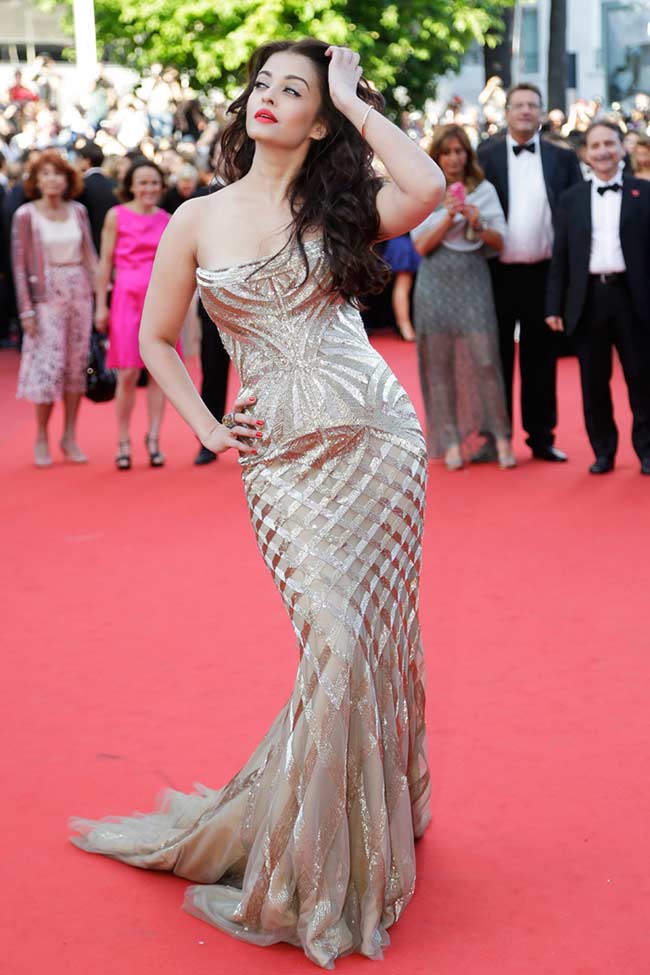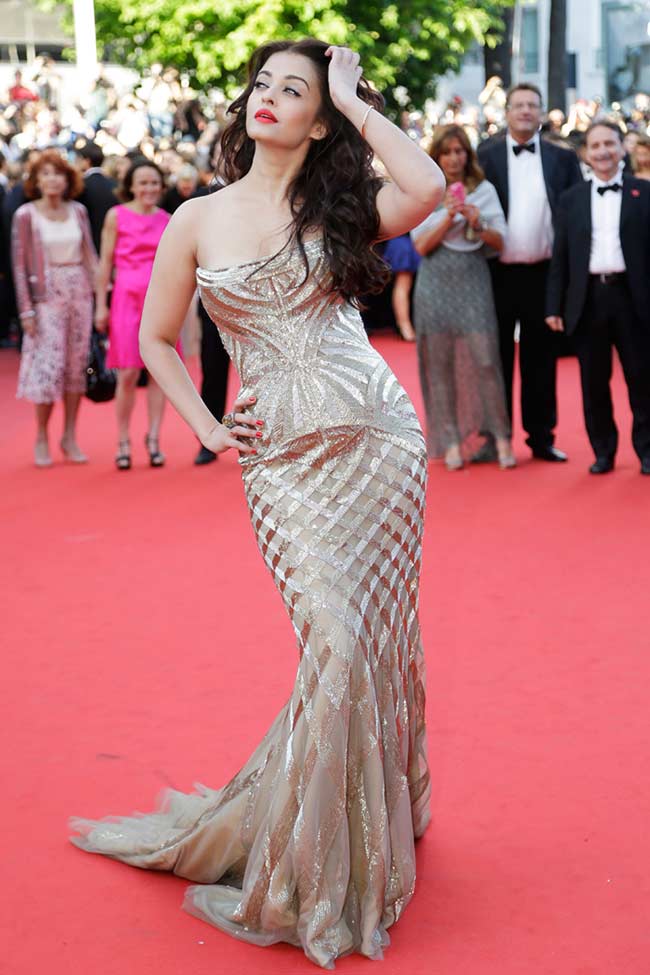 2. Sonam in Anamika Khanna, 2013
One of the most stylish girls that Bollywood has seen so far, Sonam isn't afraid to experiment and her vintage-inspired sari and jacket thrilled the crowd at the premiere of The Great Gatsby. Her sole accessory was an oversized nose ring – smart move.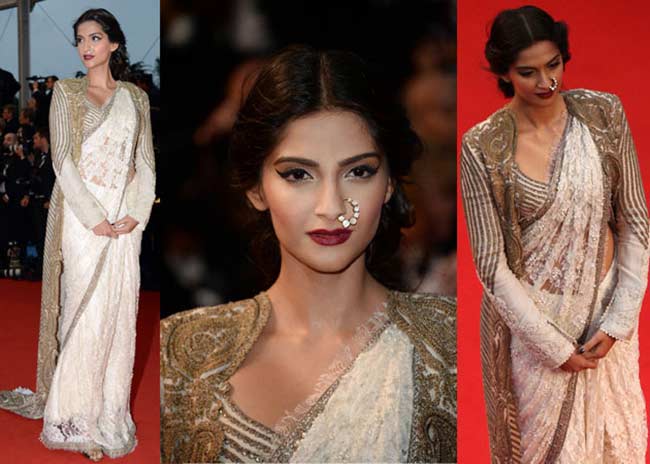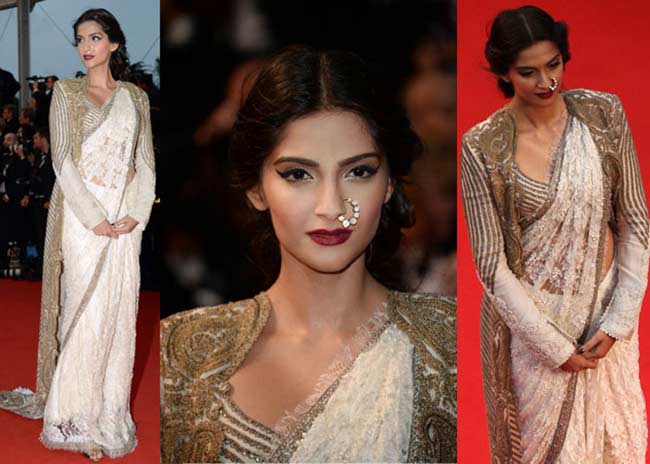 3. Sonam in Anamika Khanna, 2014
Her favourite designer served Sonam well two years in a row. This time, it was an outfit only she could have carried off – a pretty pale pink sari-dress with a sheer cape, accessorized it with a heavy choker.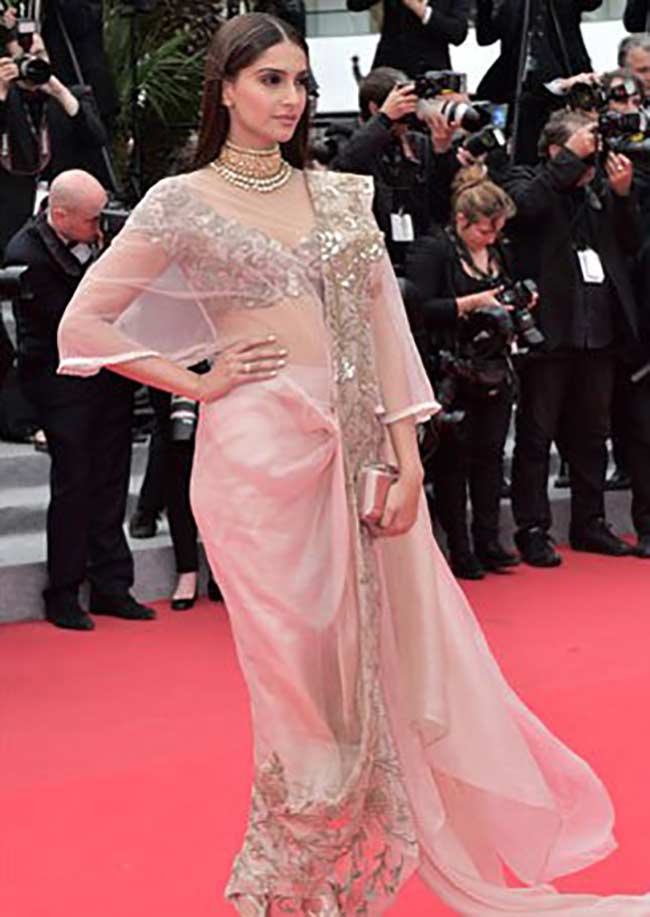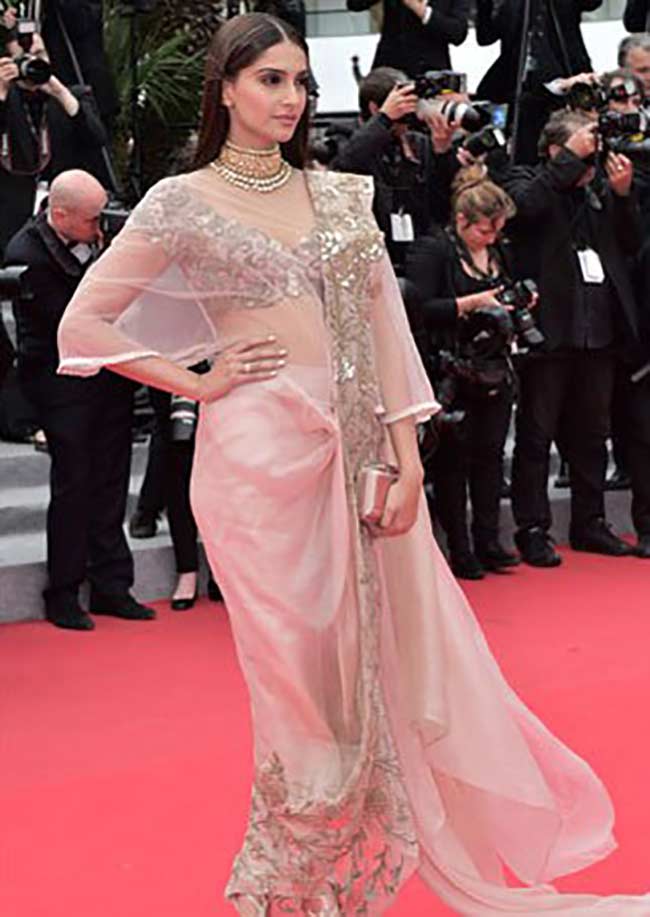 4. Freida in Oscar de la Renta, 2014
India's most stylish export to Hollywood had her 'it' moment when she wore a gorgeous coral number from Oscar de la Renta at the premiere of The Homesman. She decided to skip jewellery and picked a simple side-parted hair do so that the beautiful gown did all the talking for the cameras.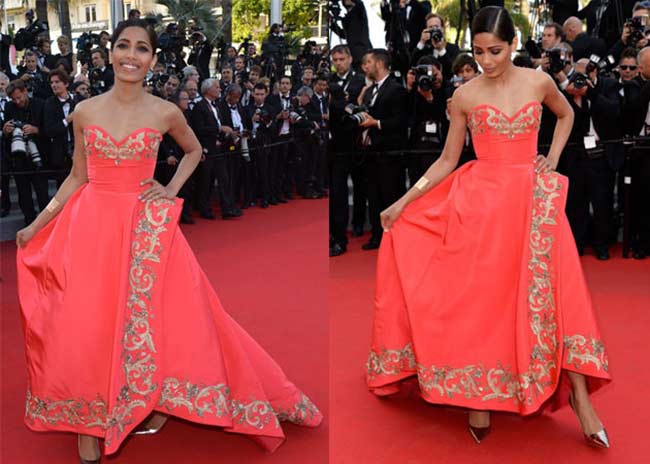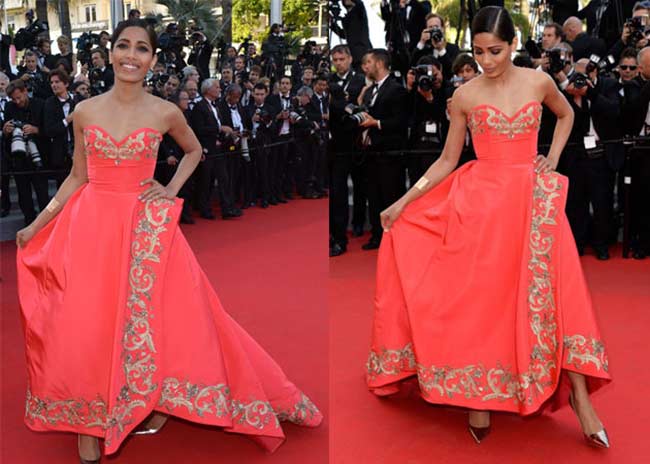 5. Aishwarya in Ralph Russo, 2015
In 2015, Aishwarya Rai pulled off a challenging fashion look with immense grace and poise. She was a vision in white last year, wearing a monochrome dress pleated origami-style.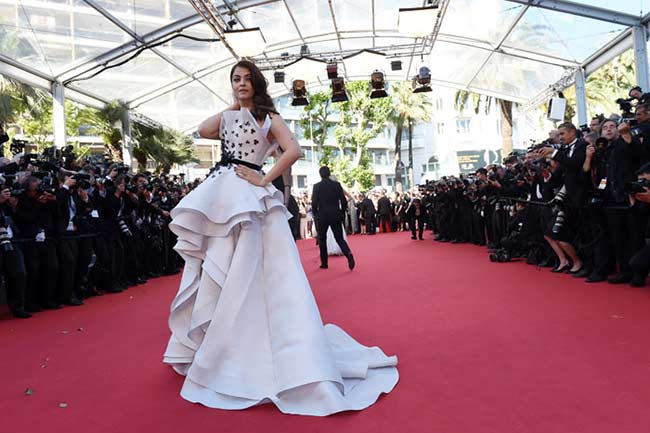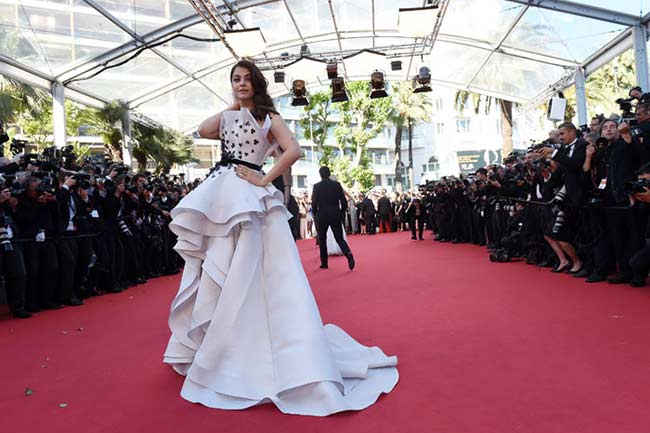 6. Freida in Sanchita Ajjampur, 2013
Fredia paired her custom-made grey beaded gown with matching Jimmy Choo shoes and bag to complete her sultry look.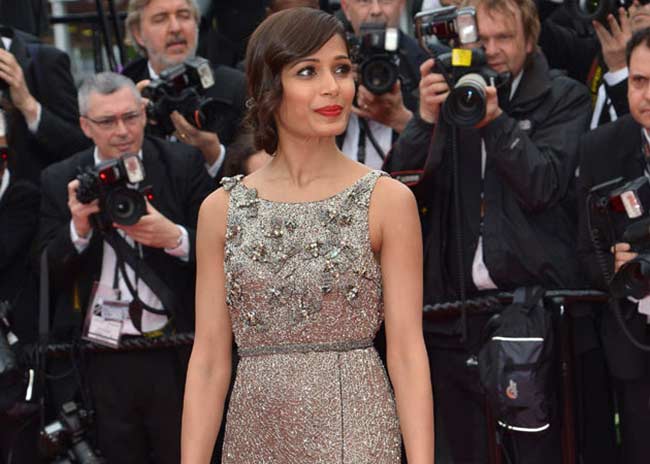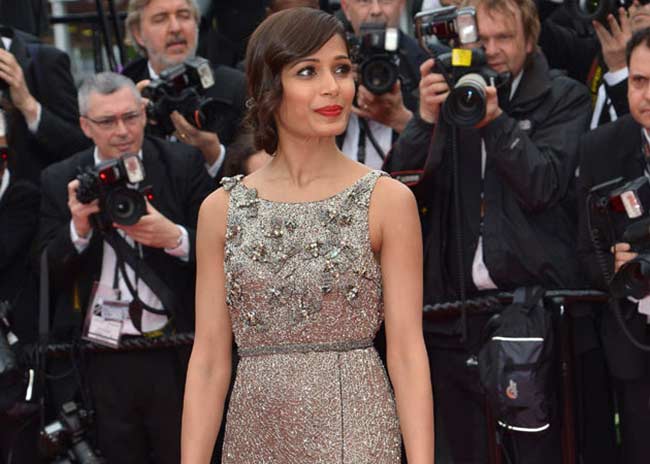 7. Deepika Padukone in Rohit Bal, 2010
The Dimpled One took no chances at her solo Cannes appearance – she wore a beautiful Rohit Bal saree that accentuated her curves and was praised for promoting Indian fashion by choosing a saree over a gown.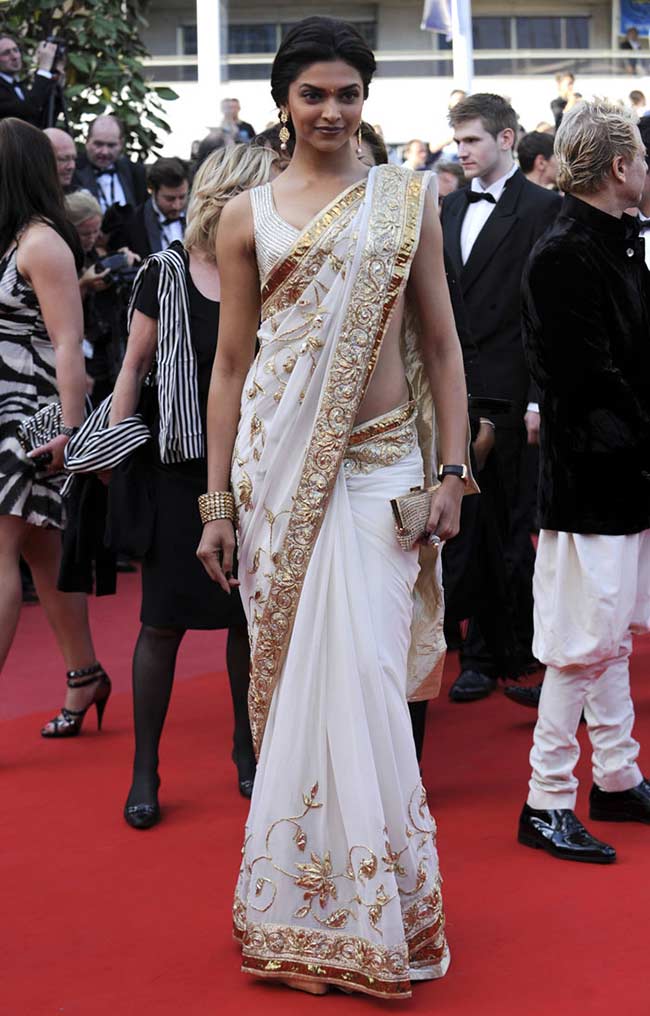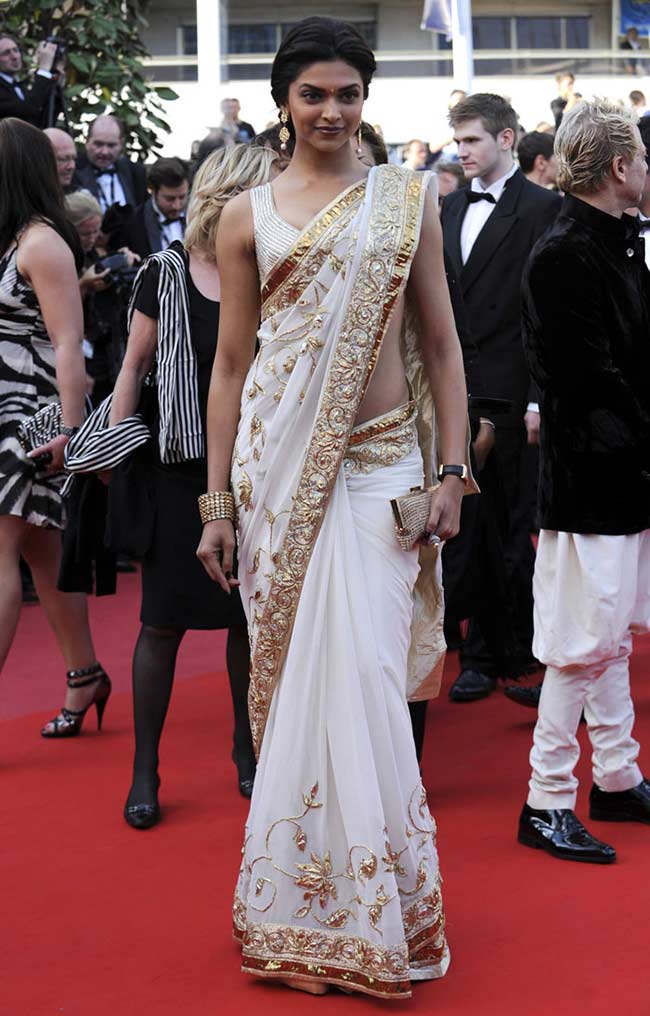 8. Richa Chadha in Sabyasachi, 2015
Her film Masaan was the toast of Cannes last year and Richa was dressed in her very best when the screening ended in a standing ovation. The mint floral saree with a sequined blouse went perfectly with her personality, and she scored some high points with her understated yet elegant outfit choice.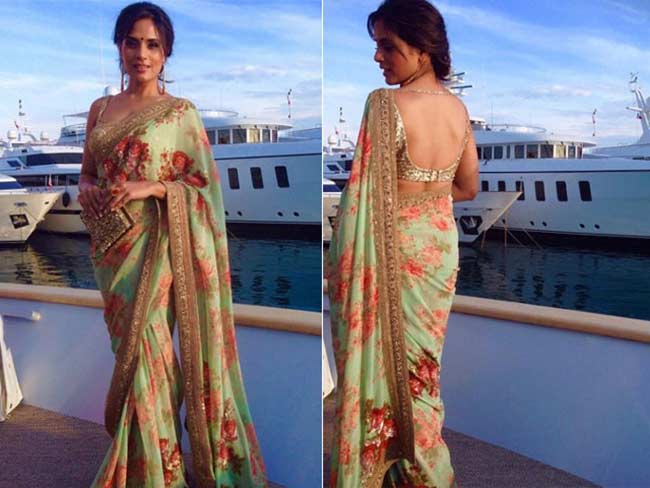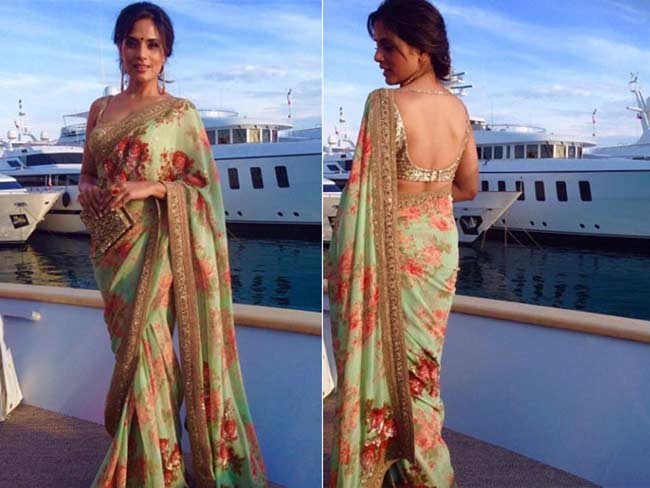 9. Mallika in Pucci, 2014
Now a Cannes fixture like Ash and Sonam, Mallika's choice of dress hasn't always found favour. Indeed, she's mostly been panned for her outfits. However, the pale pleated Pucci dress she wore to the amfAR Gala in 2014 was certainly a superhit.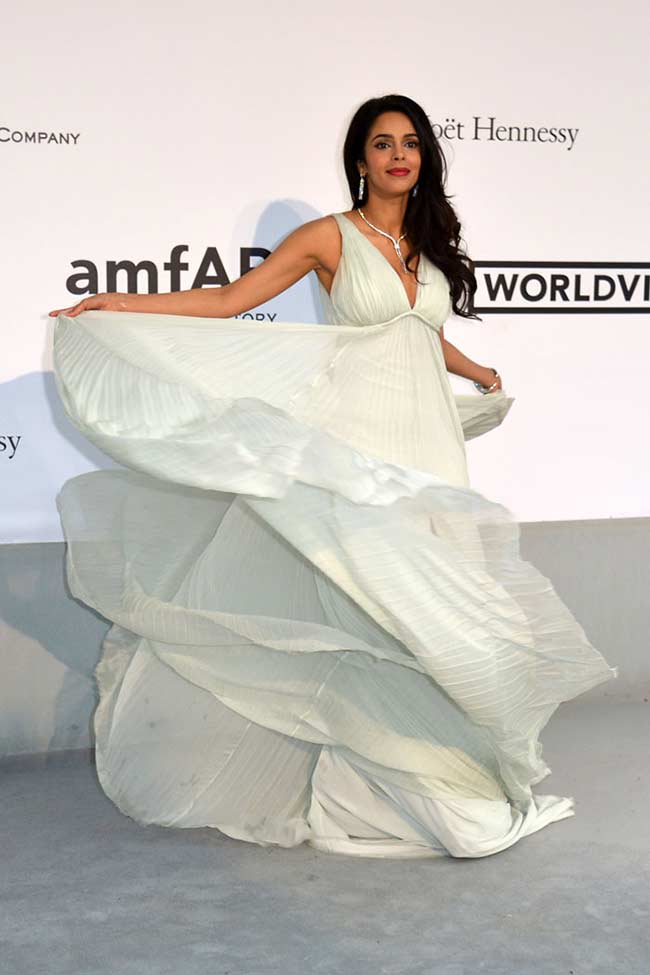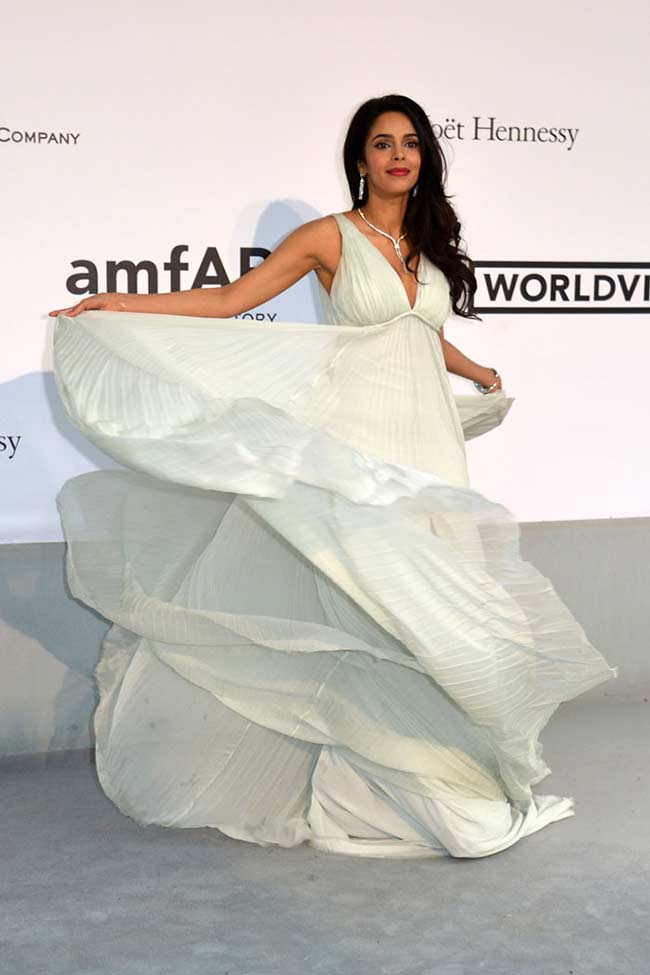 10. Ameesha Patel in Manish Malhotra, 2013
Like Mallika, Ameesha's style is rarely praised. But she acquitted herself with honours in a blue and beige anarkali lehenga at her only (so far) Cannes appearance.