Celebrate Diwali with a Bang at Sahara Star's Diwali Flea: This Diwali, immerse yourself in the joy and splendor of the Festival of Lights at Sahara Star's Diwali Flea featuring a delightful blend of shopping, games, live music and mouth-watering food.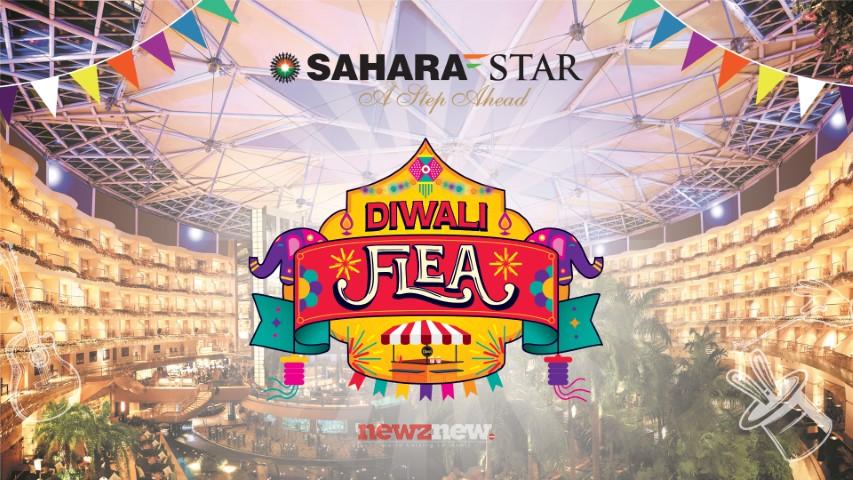 Get ready to experience Diwali like never before with a range of activities and entertainment that cater to all ages and tastes.
Explore an array of pop up shops offering exquisite Diwali decor, traditional clothing, jewellery, and unique handicrafts. Find that perfect Diwali gift or indulge in a little retail therapy for yourself.
Groove to the beats of live music performance creating a vibrant and celebratory atmosphere. Satisfy your cravings with a delectable selection of Diwali delights and street food. From savory snacks to mouth watering sweets, our Chef's will ensure that your taste buds are thoroughly satisfied.
Sahara Star Mumbai invites you to join us for a Diwali celebration like no other as this Diwali Flea is not just an event; it's a celebration of culture, community, and togetherness. It's a place where traditions and modernity meet to create a memorable experience for all.
Sahara Star's Diwali Flea 
4th and 5th November, 2023 
Time: 12.00PM onwards 
Location: Hotel Sahara Star, central Courtyard, Ground Level. 
Know More About Hotel Sahara Star
Sahara Star is one of India's most desirable destinations. The 5-star deluxe hotel strategically located near Mumbai's domestic airport magnificently blends Indian mysticism and culture, while personifying the country's progressive spirit blending peerless hospitality with ultra-modern technology.
Creating a paradigm shift, Sahara Star showcases the world's largest-pillar-less- clear- to- sky dome, an architectural landmark blending hospitality and entertainment to cater to one of the most individualized hospitality experiences.
Hotel Sahara Star features 354 well-appointed luxurious guest rooms with 25 elegant suites, 5 specialty restaurants with unique concepts and 1 inimitable journey. Hotel Sahara Star brings together a sumptuous array of delicacies from across the Globe. The hotel features an unbelievable external façade made of glass and steel post completion.
Here, the culture, mystique & hospitality of India blend with modern facilities & services to create the finest business and leisure hotel of the country.