CGC Jhanjeri organised Virtual Orientation & launched Official Webpage: CGC Jhanjeri Launched Virtual Orientation 2020 & the official webpage. Rashpal Singh Dhaliwal, President, CGC, while launching it informed that webpage will serve as a welcome platform for fresh students and orient them with Chandigarh Group of Colleges, Jhanjeri.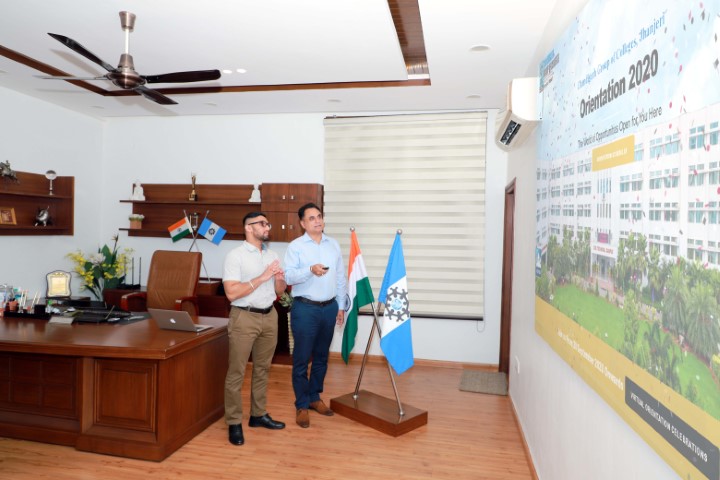 CGC Freshmen Virtual Orientation Program 2020 is starting from 28th September and will be held till 7th October 2020. A number of colorful events will be organized on the first few days of the CGC Freshmen Virtual Orientation 2020. Academicians from all the departments will introduce themselves and share the course curriculum that will be offered by them. One can find the complete schedule of the virtual orientation on the official webpage. Also Read: Punjab allows opening of higher education institutes
On the first day Director of Management and Director of Engineering will share an introductory message with newcomers. A motivational talk session from Rajesh Jagasia, Director, Art of Living will be held on 30th September, and renowned sports personality Abhinav Bindra will share information on the importance of Sports and Fitness with the students. Famous comedian Raju Srivastava will tickle with the senses with the comic observation in the "Fun and Frolic" session to be held on 3rd October. Also Read: Education Minister greets people on Teachers Day
Rashpal Singh Dhaliwal, President CGC said at the moment that we are all prepared and eager to welcome newcomers for the new session. I wish all the best to all the students who are starting their college life .He further added that the purpose of orientation is to acquaint students with   campus environment, physical amenities and services.