Haryana to start paddy PR-126 procurement from Sep 27 – Haryana CM: Keeping in view the interests of farmers and as per the directions given by Haryana Chief Minister Mr. Manohar Lal, procurement of PR-126 variety of paddy will start from  September 27, 2020 in the State.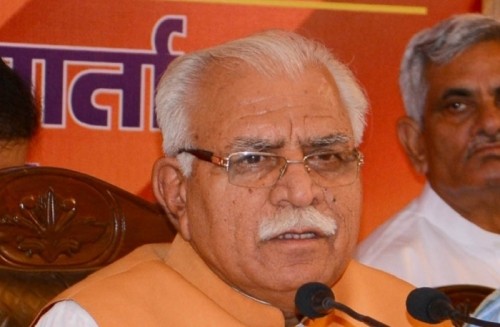 While sharing more information in this regard, Additional Chief Secretary, Food, Civil Supplies and Consumer Affairs Department, Mr. P.K. Das said that the PR-126 variety of paddy has been harvested by farmers in four districts namely Kurukshetra, Karnal, Ambala and Kaithal and farmers of these districts have brought their crops in the mandis.
He informed that about 4 lakh quintals of paddy has  arrived in the mandis of these four districts and while considering the inconvenience being faced by the farmers, State Government has prepared a programme to start procurement from tomorrow itself. Also Read: Anil Vij becomes the first JioPostpaid Plus customer in Haryana
He further informed that adequate arrangements has been made by the procurement agencies including Hafed, Haryana State Warehousing Corporation and Food, Civil Supplies and Consumer Affairs Department  so as to ensure hassle free procurement. Also Read: Haryana Dairy Development Cooperative Federation Ltd (HDDCF) has announced various schemes to benefit its distributors, booth holders, and dairy farmers
Mr. Das said that the gate pass being issued by the Haryana State Agricultural Marketing Board to the farmers for coming to the mandis is being verified through the staff of the Market Committee. He said that now it will be checked if  the farmers who  bring their  crops in the mandi, have got themselves  registered on Meri Fasal-Mera Byora portal or not. Also Read: Haryana's Ayushman Bharat has a bagfull of achievements in its 2 years feat
Additional Chief Secretary informed that e-Kharid portal will also start from September 29, 2020 and scheduling for the same will  also be done. This will further facilitate the farmers .