Haryana Dairy Development Cooperative Federation Ltd (HDDCF) has announced various schemes: In order to boost the dairy sector in the state and to portray VITA as a leading brand of North India, Haryana Dairy Development Cooperative Federation Ltd (HDDCF) has announced various schemes to benefit its distributors, booth holders, and dairy farmers.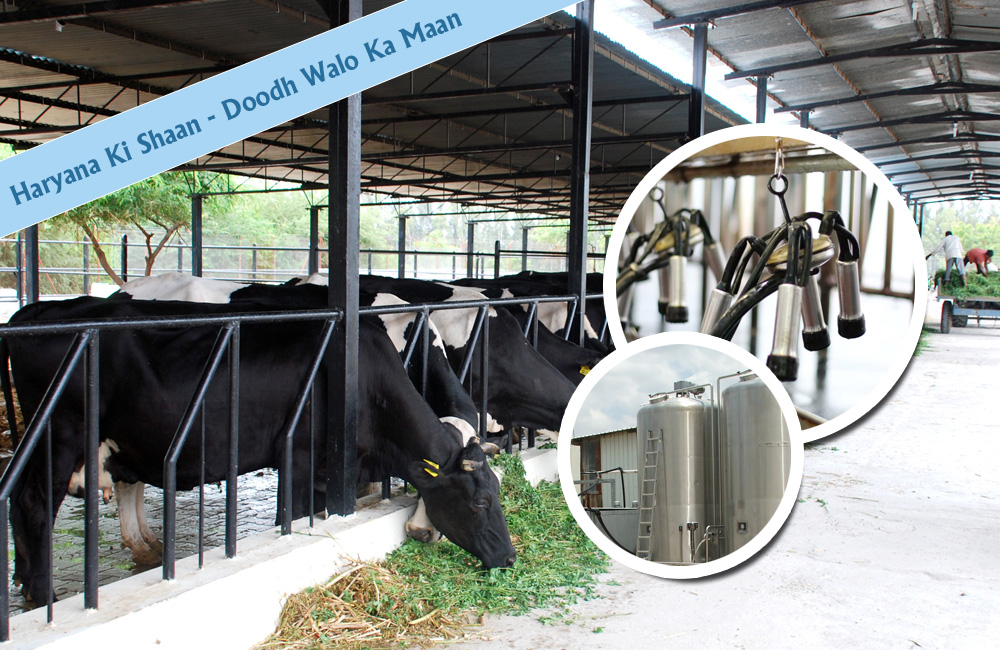 Haryana Cooperation Minister, Dr Banwari Lal said here today that the schemes that have been announced include incentives for the distributors of VITA milk.
He said that the incentive will range from 10 paise to 25 paise per litre and will be given to the distributors who will achieve sales target of 5 to 15 per cent more than the average sales. The scheme aims to increase sales and to provide relief to the distributors who are already going through an adverse time due to COVID-19 pandemic, added Dr. Banwari Lal. In another initiative, the HDDCF has allowed the sale of fresh vegetables and fruits at VITA booths. Acting on the long term demand of the customers and the booth owners, fresh vegetables and fruits will now be available at VITA booths from October 1, 2020. Also Read: Haryana's Ayushman Bharat has a bagfull of achievements in its 2 years feat
Additional Chief Secretary, Cooperation Department, Mr. Sanjeev Kaushal, stated that this initiative is part of the overhauling strategy which aims to increase footfall and profitability of VITA booths. While laying emphasis on women empowerment, the HDDCF has announced a reservation of 15 per cent for the women and war widows in the booth allotment policy. This initiative will bring ample opportunities to the women, which is in line with the state's vision to promote women entrepreneurship. Also, the reservation of 15 per cent for the disabled (all disability) and 20 per cent for the wards of the milk producers has been announced in booth allotment. Along with the said schemes, the Federation is also eying to expand its members' base.
Presently, the HDDCF has 3,300+ active Milk Cooperative Societies which cater to 1 lakh dairy farmers of the state. The HDDCF further aims to expand this network, for which applications have already been invited. This initiative will help in increasing milk procurement and covering more dairy farmers. Managing Director, HDDFC, Mr. A Sreenivas mentioned that HDDCF is also working on various aspects to overhaul VITA brand to increase its visibility and overall sales. He also shared that customers will witness paradigm changes in the product range, quality and packaging of VITA products in the coming months.