Chandigarh Group of Colleges, Jhanjeri celebrated World Health Day at Sukhna Lake, Chandigarh for Building awareness as well as educating residents that heart disease and stroke are the world's biggest causes of death.  Students promoted health, fitness among residents based on healthy and nutritious life. The participants were carrying placards with the messages Eat Healthy, Do exercise daily, Stop Smoking, Manage Blood Pressure, Get Active. Students made residents aware to understand how they can energize their hearts and make their lives longer.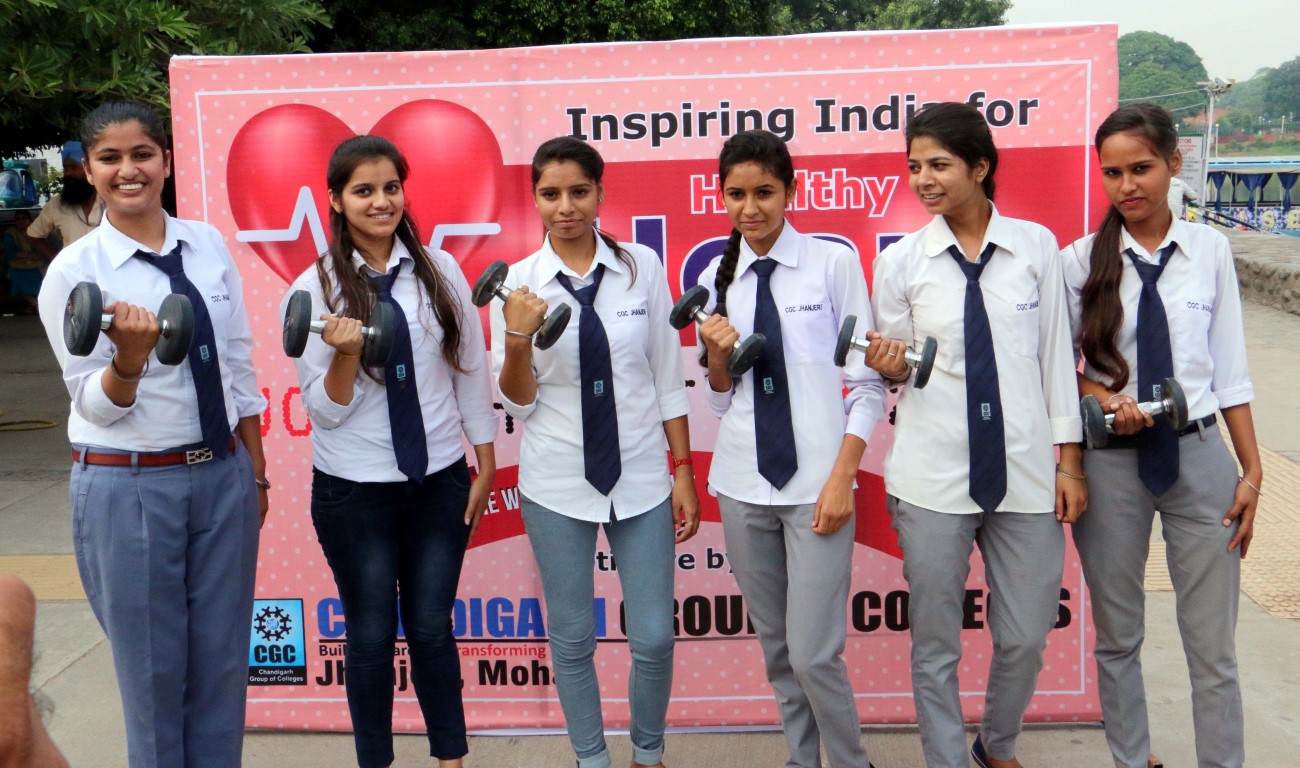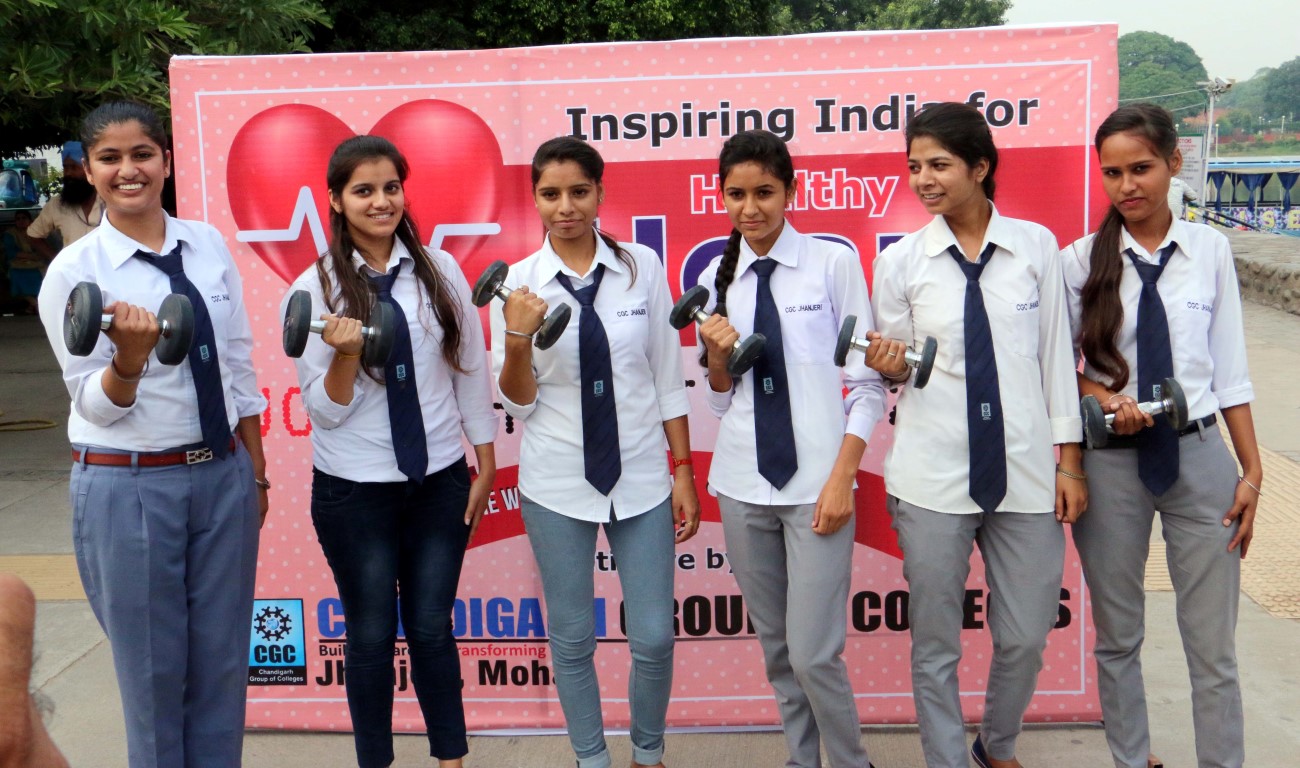 Later, fitness activities were conducted while explaining lifestyle of nowadays which is active & hectic but there is lack of exercise, which leads to several health issues including obesity. Lack of physical work not only physically impact one but also leads to depression and drug addiction too. Residents were later, motivated to do manual work, exercise & eat nutritious diet to get into Shape instead of choosing fast food. The event motivated people to rethink what they choose to eat and to adopt healthy eating habits and become food smart families. Gifts were also distributed to the residents to create awareness about how to save heart.
The Doctors team explained the residents that Heart disease is a deadly disease which claims 17.3 million lives every year. He urged them to understand the pivot point of our health and to give our heart the care it deserves.
Speaking on the occasion Rashpal Singh Dhaliwal, President CGC motivated residents to eat better and take better care of themselves. According to him even simple things like laughing can improve health by reducing stress, relieving pain, and enhancing mood. He further added that it is high time to motivate residents that Instead of fast food consumption of fruit and vegetable should be increased along with exercise and physical activities for healthy life.