newznew (S A S Nagar) : Chandigarh Group of Colleges Jhanjeri organized a campaign to spread awareness regarding the benefits of cashless transaction among shopkeepers of Chunni, Jhanjeri, Landran, Badali and Fategarh Sahib. Students of MBA went to the shopkeepers and made them aware regarding various methods of cashless payment. They taught them how to make online payment with or without internet and how shopkeepers could take swap machines from banks.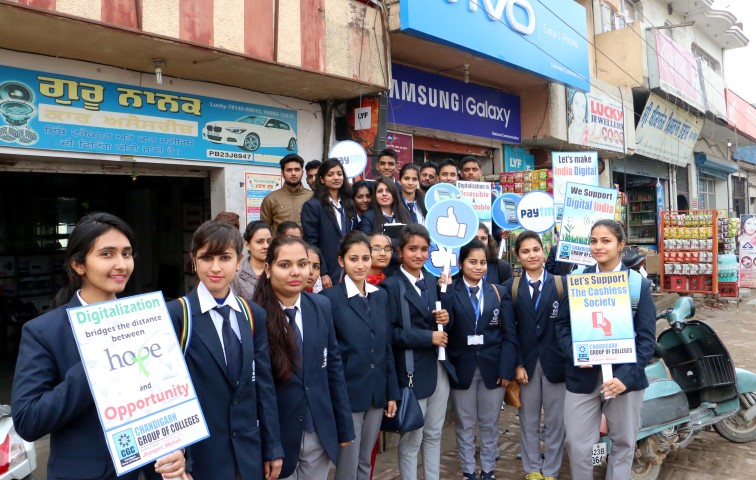 Students gave demo to a number of shopkeepers on various aspects of cashless transactions. They conducted a survey on the Opinion and Awareness of shopkeepers regarding Cashless payments. Students also surveyed more than 50 shopkeepers and out of them 70% opined that digitization of transaction is good for India. When the shopkeepers were asked whether they are aware of Digitization in India, 90% of respondents said that they are very much aware of it. However in response to the question whether digital transaction is Complicated or easy to operate, only 30% respondents conveyed that transaction is easy and 70% respondents feel that digital transactions are complicated and risky.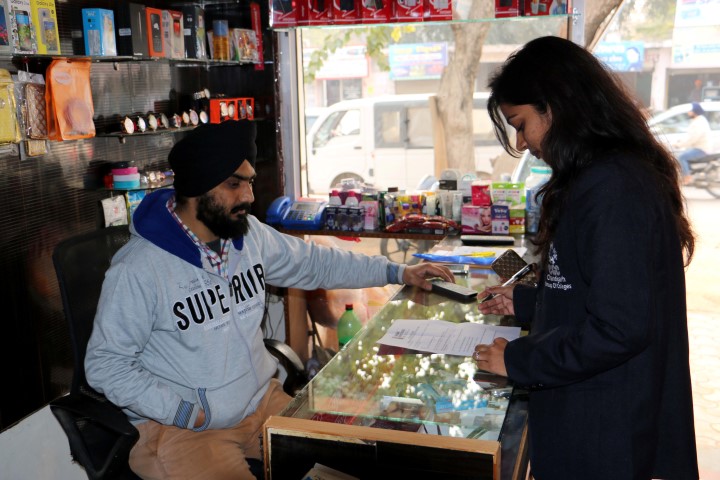 In response to a query, 50% shopkeepers said that their sales suffered during November and December but now it was normal and as such all of them now support digitization policy. As a whole this campaign revealed an important fact that people support digital payment, but they need proper training and a trust that digital payment is secured.Rashpal Singh Dhaliwal President CGC said that the students of CGC take active interest in propagating various welfare schemes in the society.