Mechanical Engineering students of Chandigarh Group of Colleges, Jhanjeri won honors at 5th All India Go Kart Design challenge organized by Indian Society of New Era Engineers at Kari Motor Speedway, Coimbatore. The competition was held for five days in which more than 50 teams from various universities & colleges in India including IIT Delhi, IIT Mumbai, NIT Warangal, Thapar University, Patiala, Madras Institute of Technology Chennai, Hindustan Engineering College, JMI University Delhi took part.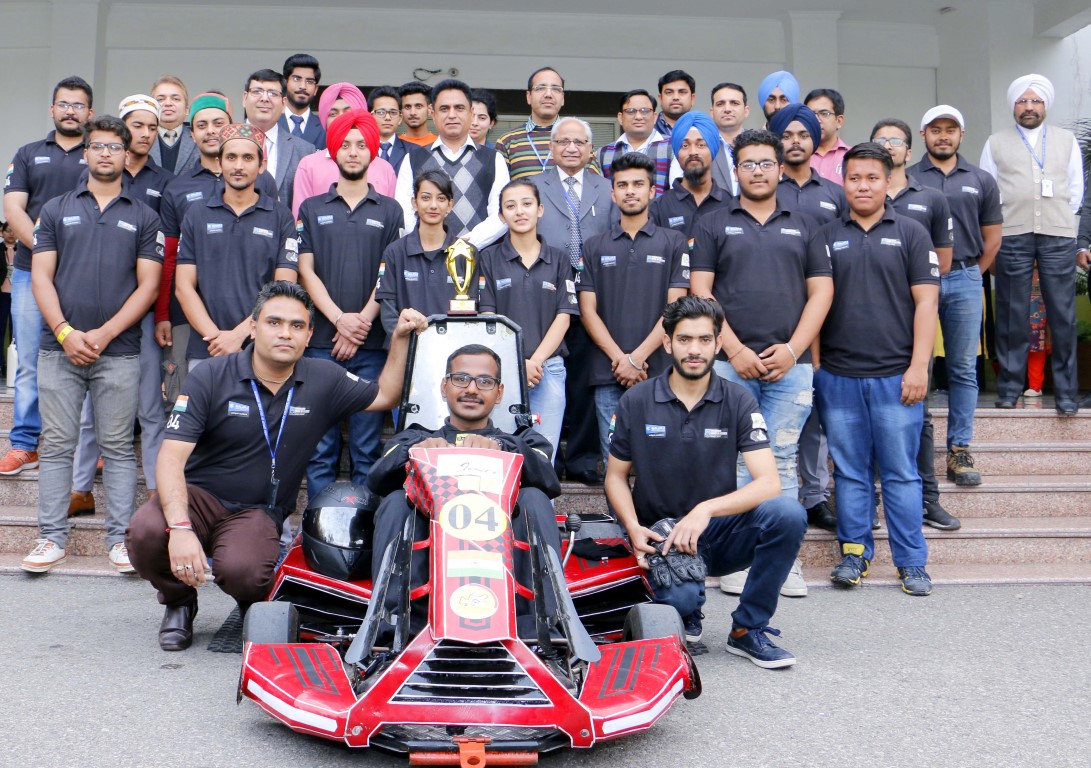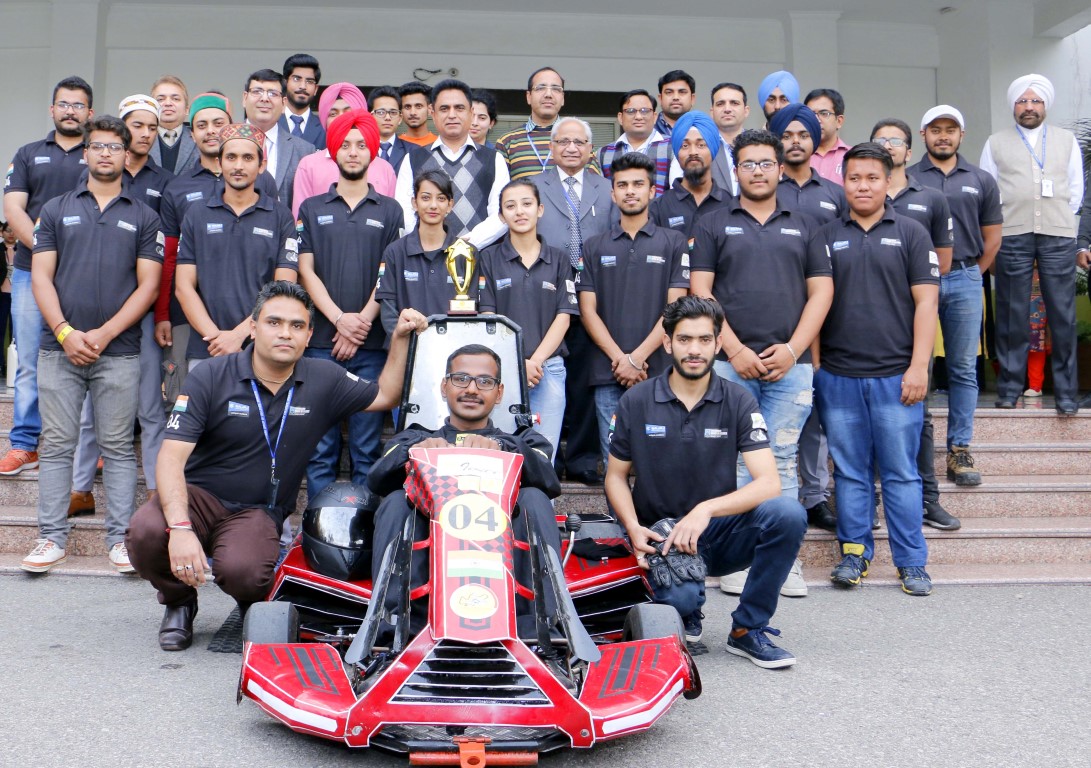 The team of CGC Jhanjeri participated in the competition for  first time & bagged First Runners Up Trophy in Autocross event & won the first rank in North India. The team was guided by Prof. Virat Saroop and Vimal & Kali Prasad Kar  captain & Vice Captain respectively. The competition consisted of some basic tests like DisASM Test (Dissembling & Assembling the Vehicle), Technical Inspection Test, Turning Radius Test (performed on either side of a circle), Acceleration & Brake Test (picking up a speed of 40km/hour & then applying brake to stop the vehicle within the specific distances).
After completing the basic tests & getting the stickers of 'Technical Inspection OK' & 'Brake Test OK', pasted on their vehicles, the teams went through Static Tests which included report submission on Business Plan, Cost Report Analysis, Computer Aided Engineering, Design Validation Plan, Design Failure Mode Effect Analysis, Aesthetic Report and Innovation Report. After this, the teams entered the crucial Dynamic Test.
This test comprised of Skid Pad Test in which the figure of 8 was to be made in a track made from bajri & gravels, Auto Cross Test in which 36 conical obstacles were to be crossed without touching anyone of them and Endurance plus Fuel Economy Test. The team of CGC Jhanjeri completed the Auto Cross Test in just 46.5 seconds and won the First Runners Up Trophy with a cash prize of Rs. 10,000/-.
Speaking on the occasion, Rashpal Singh Dhaliwal, President CGC said that CGC is proud of these students. He declared a special budget of Rs. 10 lakh for Projects & added that in future also all expenses on such prize winning projects will be borne completely by the management. He announced a cash prize of Rs. 21000/- for this team.