CGC Jhanjeri's Fashion Show MERAKI 2022 goes in Style: Chandigarh group of colleges jhanjeri organized annual  fashion show "MERAKI" 2022 . Anmol Gagan Maan MLA- Kharar  was chief guest at the moment whereas  Guests of Honours were  Poonam Sood Actor,  Paramveer Singh Actor,  Simrat khaturia Model/Actor,  Sam Narula  Artist/Vlogger,  Mohak Chauhan Fashion Designer and   Anmol Verma Artist/Actor, Raju Verma Actor and  Neha Sethi Owner of Tailorado Company. The  guests assessed the designer's inventiveness during the event.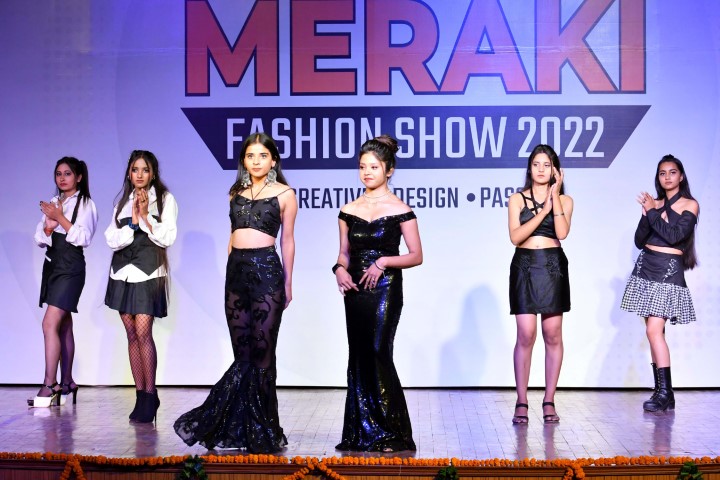 Over 35 aspiring designers took part in the event to show off their work and ingenuity. The work was diversen and innovative . The collections arose from each student's connected narrative, which characterized their identity.The fashion event  emphasized and praised young minds' inventiveness and passion.
Senior students displayed their best work in a variety of colours, designs, and silhouettes, with various themes and concepts. A special round for children was the event's highlight, melting hearts and bringing a distinct cheer to the audience. The entire event was a big success. Students received prizes in different categories of Best Silhouette', commercial viva, Best Technique, Best costume, Best theme, Best innovation, Upcoming designer, Best Designer.
The president of Chandigarh Group Of Colleges, Jhanjeri, Rashpal Singh Dhaliwal said at the moment that such events proves to be extremely useful  for the holistic development of the students . MLA- Kharar   Anmol Gagan Maan said that the entire function witnessed a healthy spirit of competition.