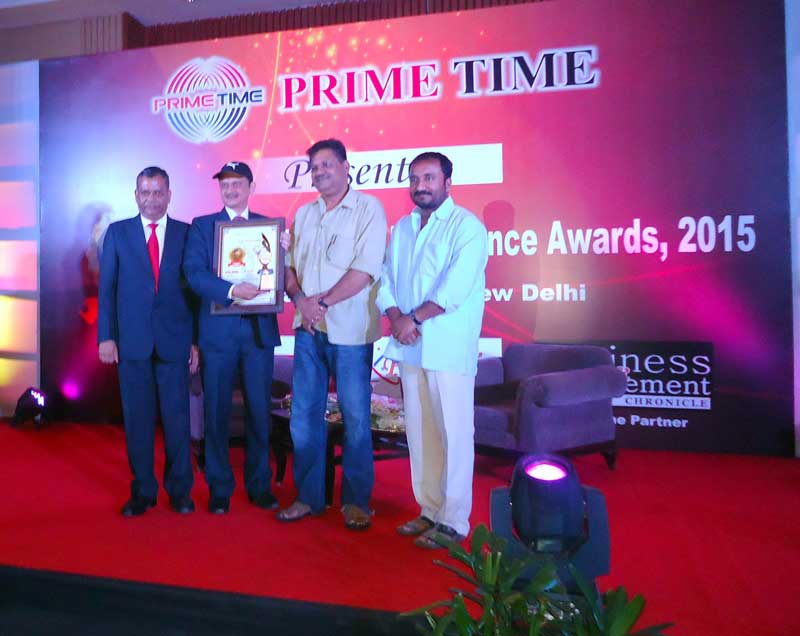 NewZNew (S A S Nagar) : Chandigarh Group of Colleges Landran awarded the Best Industry Interface Engineering College by Prime Time Research Media Private Limited in an award ceremony held in The Lalit Hotel, Connaught Place, New Delhi. Kirti Azad Member Parliament & Former Cricketer honoured Principal Dr. B Pattnaik during the function.
While explaining the reason of award he told that  college has made positive efforts in bringing young professionals near to their core area of activity by persistent interaction with the industry .The institution has been adopting the globally relevant best practices to create a continuous stream of future student leaders, continuously improving upon the past. The students are always guided to make them industry ready.
Satnam Singh Sandhu, Chairman & Rashpal Singh Dhaliwal, President of CGC while expressing his ecstasy said that CGC aims at fostering excellent working relationship between the college and partner industries. They further added that it is the persistent hard work of the institution as a whole which is being recognized the world over. We have tie ups with institutions across the world and that always helps us in sharpening our skills for achieving our goals.