Chai Sutta Bar opens a brand-new outlet in Surat: Chai Sutta Bar, one of India's well-known tea cafe chains expanding rapidly with new locations opening in various parts of the country. Now they have come up with a new outlet in Surat, Gujarat.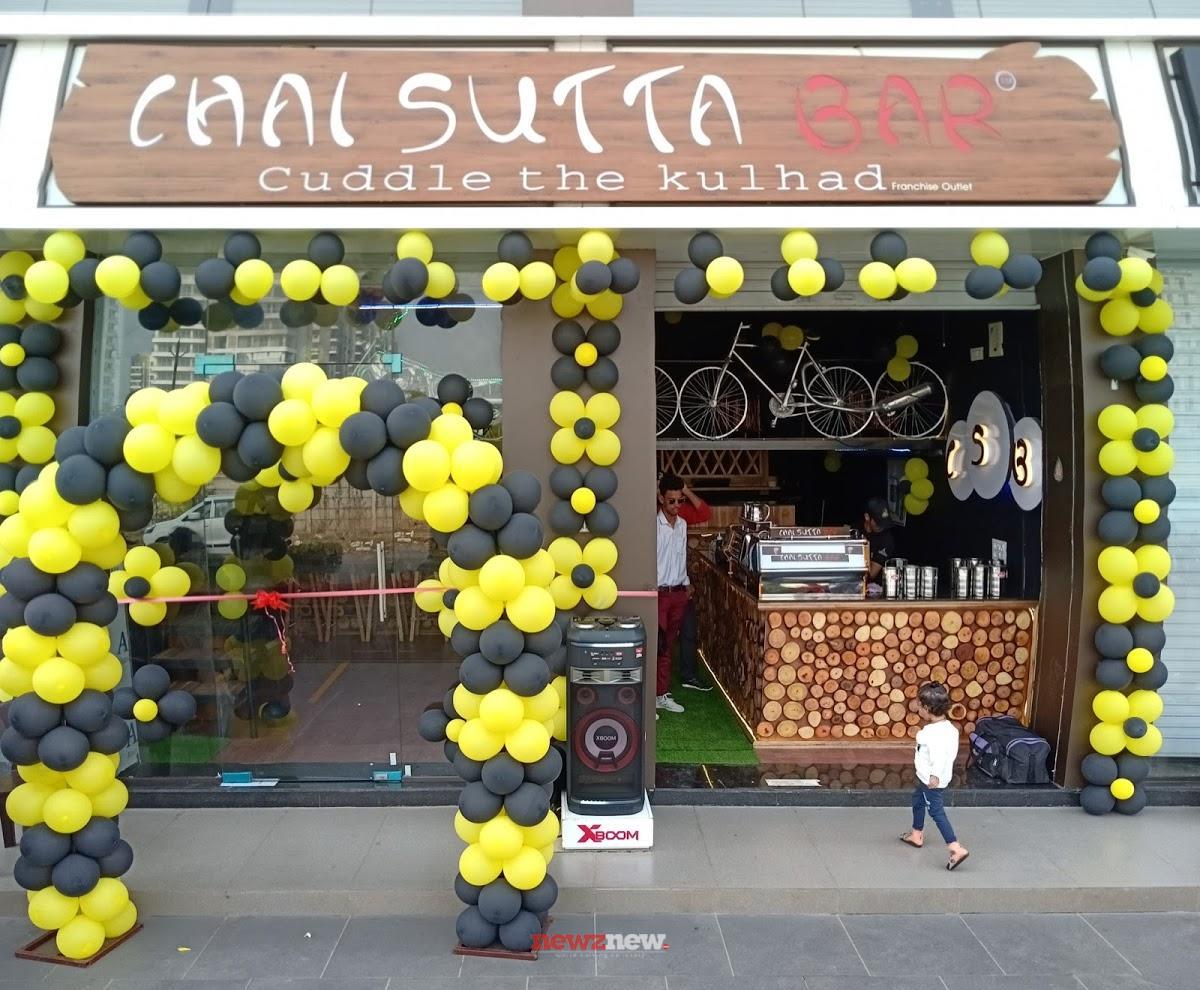 The new outlet is situated in MV circle Jahangirpura in order to attract a large number of people, especially young professionals, which is great news for tea lovers.
CSB welcomes all youth, families, students, and anyone who enjoys different flavors of Chai such as Chocolate Chai, Kesar Chai along with other delicious flavors. According to CSB, it follows the rites of serving various types of chai in Kulhad, along with a variety of food options for everyone to enjoy the vibes and taste. Every day the company serves 4.5 lakh cups of Kulhad tea.
"It's a proud moment for us as we open our doors in Gujarat, India. Surat is known as the city's Sun, and drinking tea in Kulhad (Our Desh ki Mitti) with the sun enhances the taste of chai. We are very excited to bring our authentic Chai Sutta Bar Experience to Surat." Anubhav Dubey aka The Kulhad man of India, Co-Founder of Chai Sutta Bar, stated.
"We want to spread the taste of kulhad chai around the world, and our "Desh ki Mitti" should be recognized globally," added Dubey.
The majority of workers in CSB outlets are orphans, differently abled, or unemployed; working there gives them a chance in life. CSB is called Chai Sutta Bar, and while the name implies smoking, CSB is known for its love of chai, not sutta and bar.
The availability of Kulhad Tea encouraged 350-400 small families to seek seasonal employment in Kulhad production. With 400+ outlets in 190+ cities across India.
The vision of Chai Sutta Bar is to deliver unique cultural blend and values to each corner of the world.CSB has accomplished great tasks and achieved incredible milestones, the 400+ outlets ,190+ cities, countless kulhads and global presence says it all. Without any boundaries, Chai Sutta Bar is now spreading with wings made of people's love and affection.
Franchise partners of Chai Sutta Bar are enjoying massive margins and impeccable growth every year.With tea becoming the most consumed beverage, this industry has vast growth potential in India.
Know More About Chai Sutta Bar
Chai Sutta Bar Private Limited (CSB) is an Indore-based chai and beverage serving company founded in 2016 by Anubhav Dubey and Anand Nayak. CSB was started with the idea of serving the highest-consuming beverage after water in India which is chai.
In the outlets of CSB (CSB is serving), different types of chai along with many food varieties are available for everyone and enjoy the vibes and taste. CSB as a trustable beverage point for youngsters provides perfect surroundings to spend some time, CSB serves 4.5 lakh kulhad tea every day.