Chai Sutta Bar Spreads Aroma of Kulhad Chai in the Golden City of India, Amritsar, Punjab: Chai Sutta Bar, a national and global beverage brand, spreads the taste of Kulhad yet again with back-to-back two openings in Amritsar, Punjab.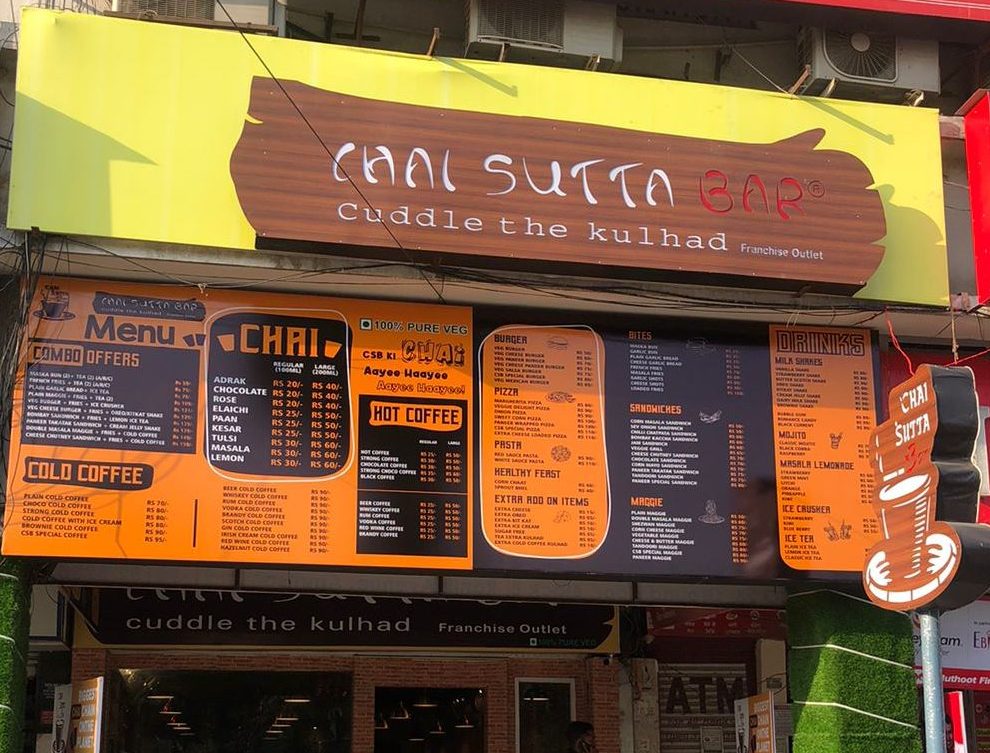 The brand had recently celebrated its grand opening near Scf-34, Kabir Park, Amritsar which certainly received huge amount of love & light from people who greeted the store with their welcoming warmth and left with gratifying grin on their faces.
The massive demand & desire for Kulhad Chai resulted in opening of Chai Sutta Bar's another calm & captivating outlet to enchant the heart of Amritsaris near Sco 26, Ground floor, Block B, Ranjit Avenue, Amritsar. "We hope to expand enormously with our Awesome & Adorable location in Amritsar, and celebrate chai with cheers and chuski.", stated Anubhav Dubey, Co-founder of Chai Sutta Bar.
The company uses over 3 lakhs kulhads every day and supports more than 1500 potter families. It also employs more than 500 people from a diverse section of the society with special emphasis on weaker sections. The brand's soulful Tea has been delivered to over 100 cities with 200 outlets all over India and also in countries, including Dubai and Oman, to name a few.
"We're on a mission to spread the word about our Kulhad Chai and get people to try it globally & taste the aroma of India's soil through Kulhad in their every sip," Anubhav Dubey, Founder of Chai Sutta Bar, stated at the event. The CSB philosophy is to give outstanding customer service and an excellent experience. Our goal is to grow CSB into a global brand dedicated to cultivating people's happiness, benefiting both individuals and society as a whole.