Sports-13, a sports management company in Association with NGO Tushar Foundation organized a first of its kind- Champions Build-up Run as a preparation for the grand marathon to be announced soon.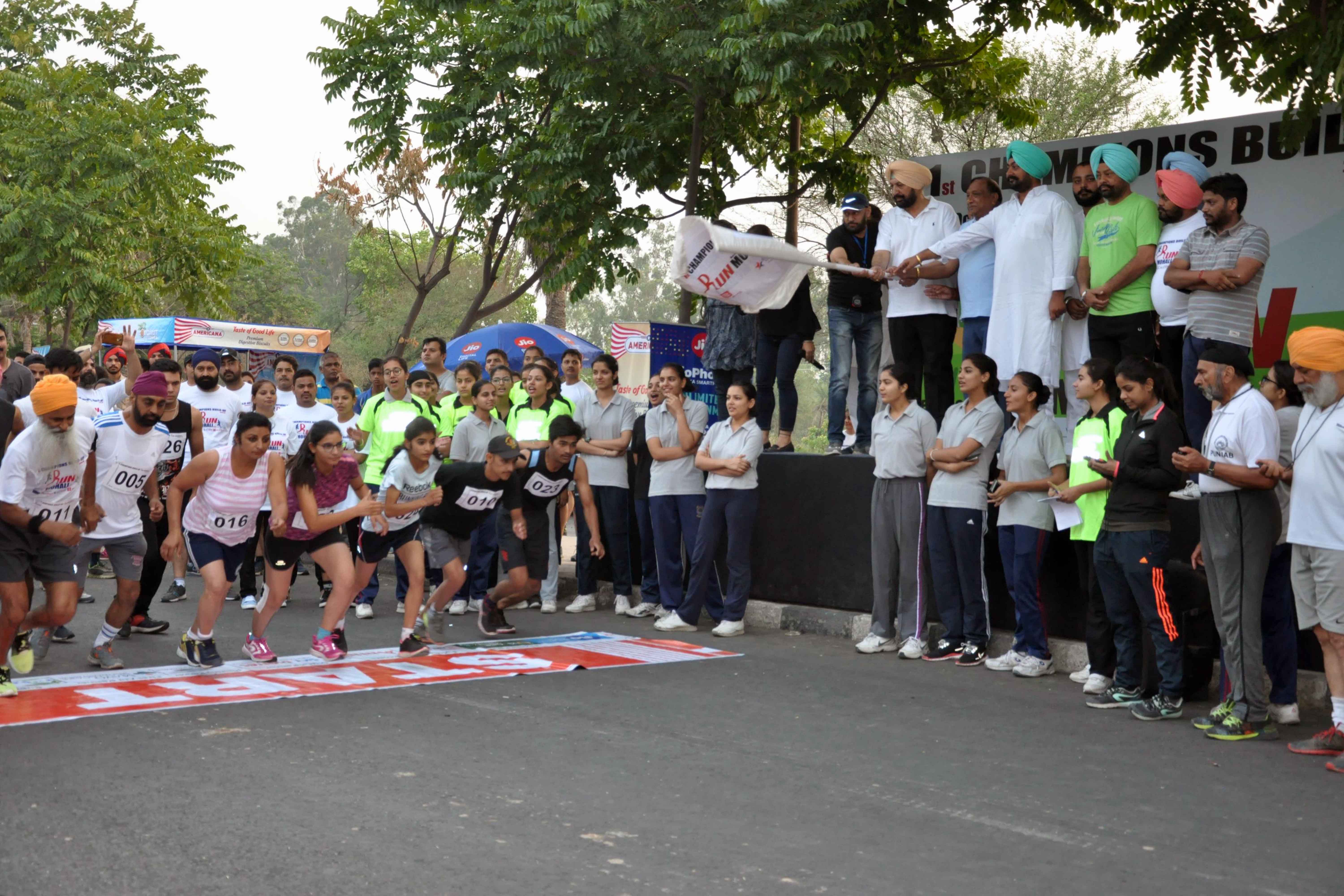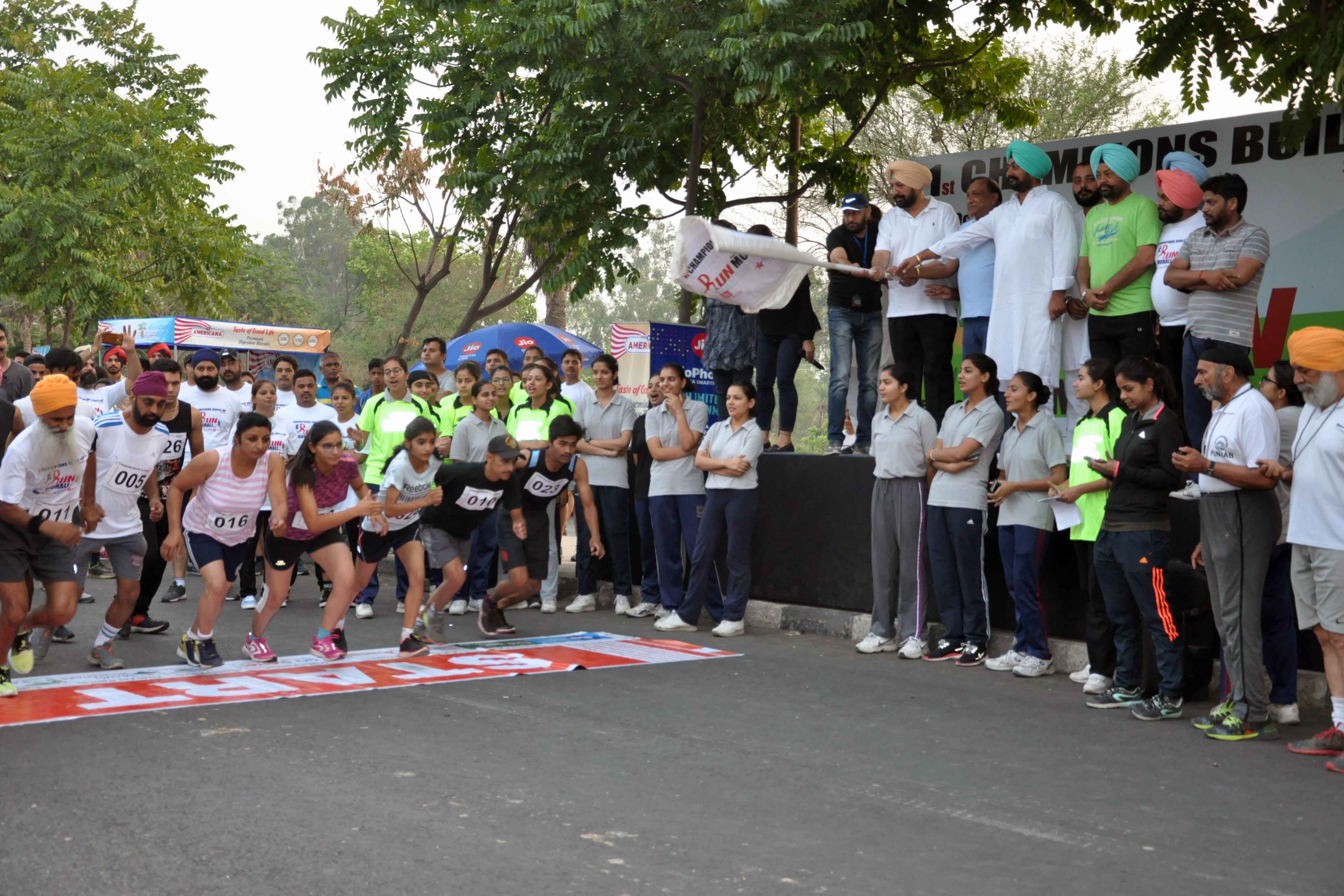 The Run was held to coincide with World Environment Day celebration which  is slated to be held on June 5.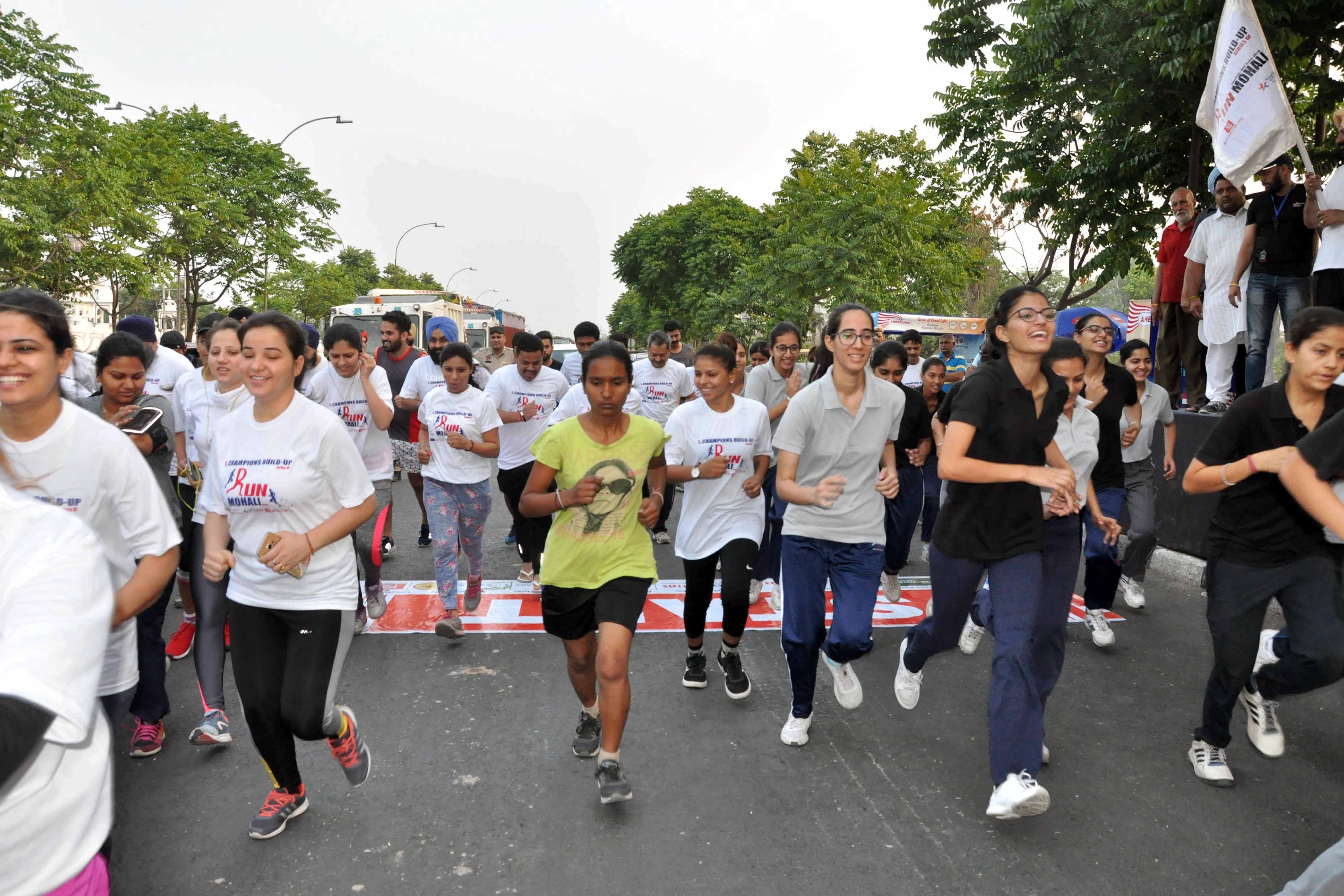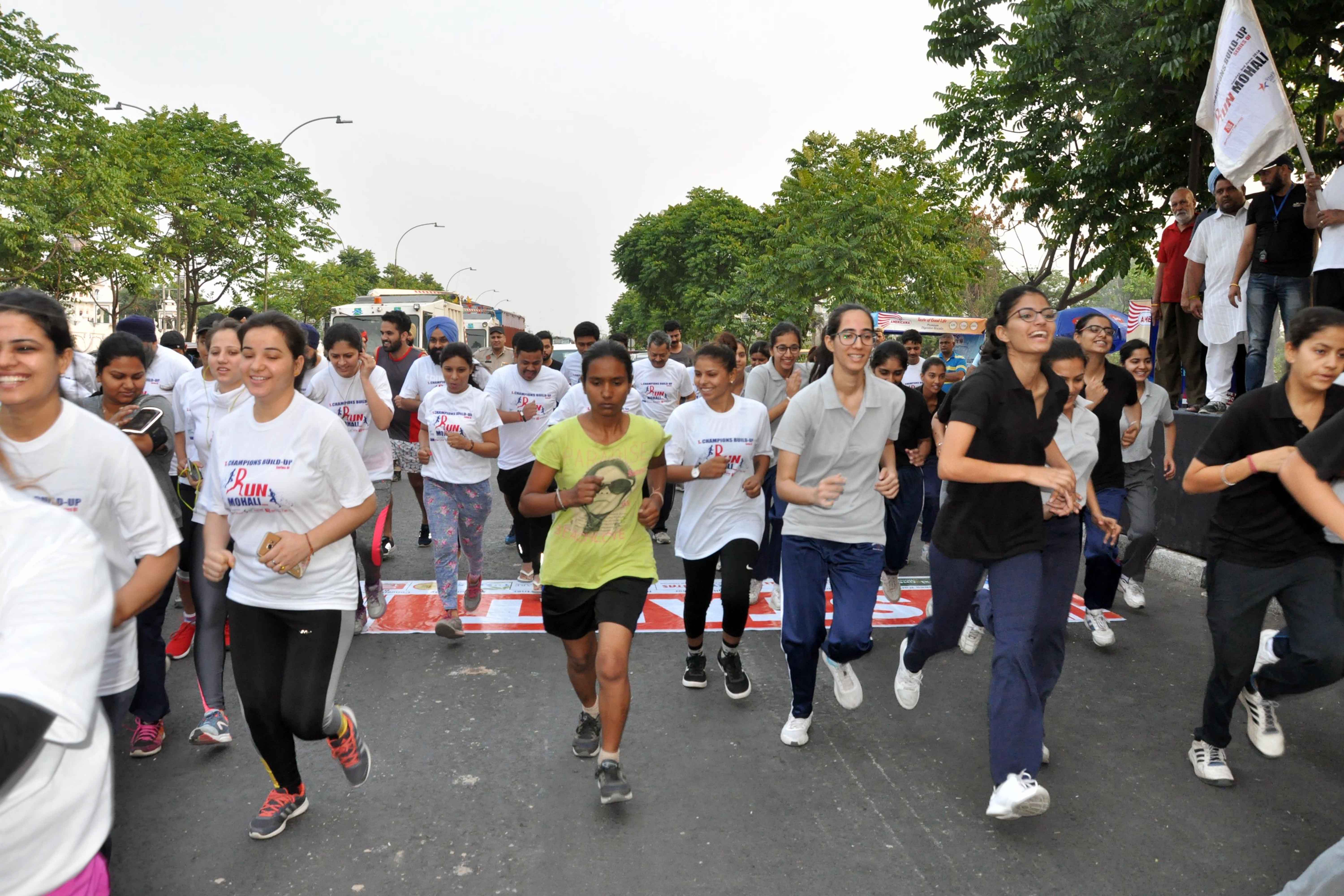 The event comprised of runs of 10 Kms & 5 Kms. The 10 Kms run was competitive whereas the 5 km one was a Fun  run. The competive run was flagged off by Balbir S Sidhu, Cabinet Minister,  Punjab, who was the Chief Guest . Rishiv Jain, Senior Deputy Mayor, Mohali was Guest of Honour.
"The Champions Build-up run aimed at encouraging running & walking small distances, which can reduce a recognizable amount of pollution from the environment. It also propagated the importance of exercise & sports in one's life. There was a good mix of competitive spirit & fun that was witnessed at the event."  said Yadvinder Singh,Managing Director, Sports 13.
Winners were awarded after the run. Not only this, all the participants were honored with certificates and medals. Refreshments as well as T-shirts were given to all those who participated in the run.
In the 10 Kms Male category Manjinder Singh won the run, Sahil Gill was second and Udit Vaid came third. In the female category Raman was first, Reena came second and Kamaljit was declared third. In Veteran (50+) Male Category Shamsher Singh was first, Surinder Singh second and Sadhu Singh third. The Female Veteran category run was won by Bimla Sangwan.
"The organisers did a commendable job. On the occasion of the run I would like to appeal to everyone to actually save environment and not only give slogans or make posters. It is high time we realize the amount of damage we have done to the nature", said  Balbir Singh Sidhu, Cabinet  Minister, Punjab. The run will culminate in a marathon which is expected to involve a good number of local people to support the cause.
The event was supported by Jio, Bestech Mall Mohali, Americana Biscuits, Mayo Hospital, Amul,  Oxigym & Sky Digitas.